Summer is coming and you haven't had a well-deserved vacation yet. Now is a good time to enjoy the good weather. Have you considered visiting Malaga in June?
The pandemic situation seems to be under control in Europe and the levels of infection in Malaga and Andalusia are going down, as we analyse every week in the blog. Why not take a holiday?
Let's see what the weather is like in June and I'll give you some reasons why this month is one of the best months of the year to enjoy the Costa del Sol.
Flight and accommodation prices are lower in June than in August.
5 reasons to come to Malaga in June
June is characterized by good temperatures, a pleasant climate that allows you to enjoy not only the beach but also walks during the day without getting too hot.
During this month you can enjoy a relative tranquillity. Large crowds of tourists are still preparing to arrive in late July and early August.
If you travel with children or with your family, the possibility of enjoying many other tourist attractions due to the two previous points is much greater.
Flight and accommodation prices are lower in June than in August.
The night walks on the beach in June are already pleasant; the sea breeze is beneficial to health.
Among some ideal recommendations for seasons with fewer tourists I would highlight the natural pools in Malaga, hiking routes along riverbeds, visit the Torcal de Antequera or its Dolmens, a visit to Mount Calamorro by cable car… I will not list all the attractions you could visit, for that you can already see our guide of attractions in Malaga, but I can say in summary that this month invites you to do so.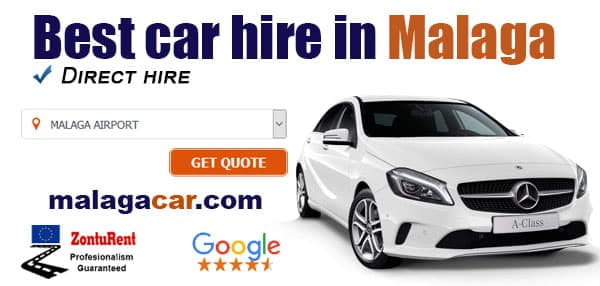 ';
What is the weather like in June in Malaga?
The weather during the month of June in Malaga already shows the summer. Average temperatures above 25ºC (77ºF), maximums of 32ºC (89.6ºF) and minimums of 17ºC (63ºF).
It is possible that some days, especially by the end of the month, you may experiment particularly high temperatures for this month, although this does not always happen. In 2017, temperatures reached 37ºC (98.6ºF); during the last week of the month the temperature did not drop below 30ºC (86ºF).
The water temperature is usually between 19ºC (66ºF) and 23ºC (73ºF). In the middle of June and until the end of the month the water temperature becomes more and more pleasant. May in Malaga says goodbye with sea water temperatures of around 18ºC (64.4ºF) and 19ºC (66ºF).
Is it raining in June?
It is not usual to find rain during the month of June in Malaga, although it could happen. We could say that of the 30 days and looking back in time, it could rain 1 day in average.
In the event that you find rain in June, it is the typical summer rain without cold and does not prevent you from enjoying a day at the beach or swimming pool. Nothing to worry about, anyway I recommend what to do on a rainy day.
What clothes to bring to Malaga in June?
The nice weather invites you to the beach or the pool. No matter how much I recommend visiting the interior of the province or participating in activities throughout the day, you can't visit Malaga in June and forget about the beach.
Can you swim and go to the beach in June? Of course, if you are going to the beach I have some recommendations for sunbathing in Malaga, and it is also good to be ready in case of a jellyfish sting.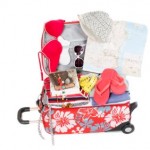 Clothing recommended in June:
Swimsuits, at least a pair so you can change while one is drying.
Shorts, the amount depends on the days of vacation you are going to have.
Sandals: I use to bring for holiday one pair, depending on your fashion sense you can bring more!
Comfortable shoes, either for walking or dining out.
T-shirts or tank-shirts: Keep in mind that the weather invites you to change your T-shirt almost every day.
Some jacket and trousers not very warm in case of a cool night or to use during the flight. Something like a sweatshirt might work.
Do not bring a towel, flotation devices or mats. It's more useful if you buy them here. They are not especially expensive and you'll have more room in your suitcases.
If you travel as a family I must warn you to watch the kids on the beach. They have a great time and it is an option more than recommended, but do not forget that they are children. Better safe than worry!
Are there activities in June in Malaga?
Many events take place only during the month of June in Malaga, what if I mention some of the most popular ones?
Midsummer's Eve in Malaga
The night of the 23rd is undoubtedly one of the most popular celebrations during the month of June in Malaga. The beaches are filled with bonfires where they burn special dolls made for this event.
There are usually concerts and activities for all ages, in some municipalities you can even enjoy an offer of free sardines espetos and drinks.
I encourage you to read more about San Juan in Malaga in our blog, you can find somewhere to enjoy this magical night of June.
In 2021 the Noche de San Juan is on Wednesday 23rd June. It is likely that due to the situation of Covid-19 in Malaga, the typical celebrations on the beach will not take place; in any case we will inform you from the blog and our social networks.
San Juan Fair in Arroyo de la Miel
Arroyo de la Miel Fair begins on Saint John's Night. The daytime fair is held at Plaza de Pueblo Sol from midday until 7 pm.
You will find the night fair in the parking area of the Parque de la Paloma from 6 pm until dawn. There are booths, mechanical attractions, concerts, events and many activities for all ages.
The San Juan Fair is from 24 to 29 June 2019.
Concerts in Fuengirola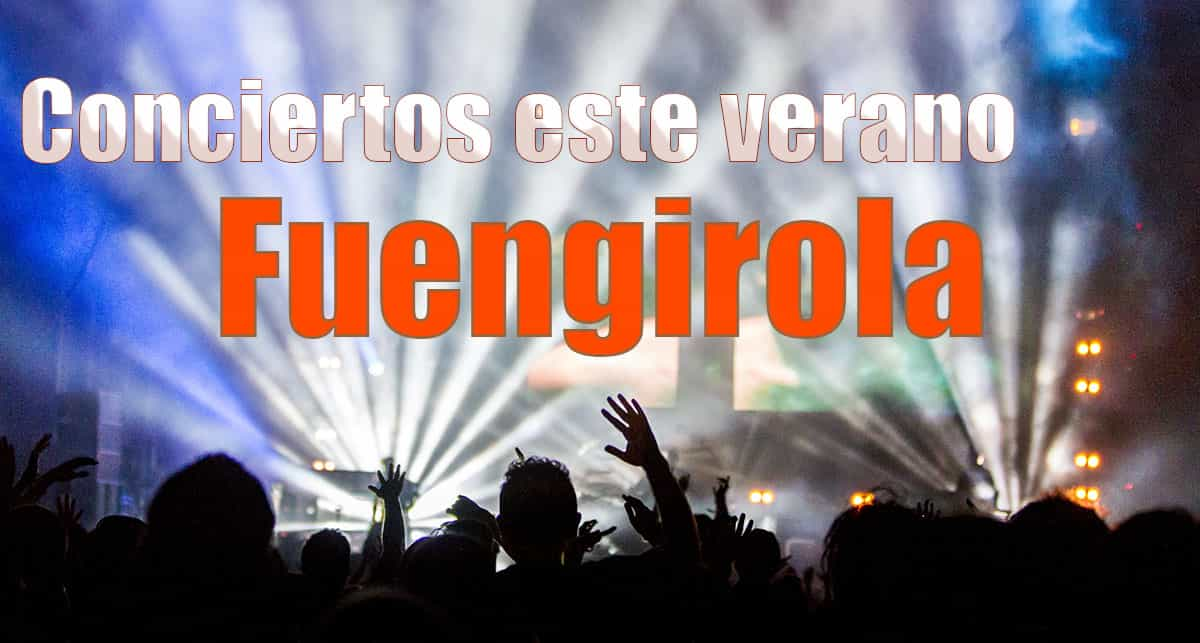 Fuengirola is very popular during the summer months for the concerts that are held at Sohail Castle every year.
In 2021 the concerts will start on 4 June. Famous names such as Two Doors Cinema Club on the 8th of June, Mónica Naranjo, Izal, Hombres G or Poveda among many others are expected. In addition, the Sohail Jazz and Ultra Beach festivals will take place.
Find more information about live concerts in Fuengirola this year.
Marbella Fair
The Marbella Fair takes place from the 5th to the 11th of June and begins with the San Bernabé Pilgrimage.
In this fair you will find performances, concerts and many activities for all audiences. Children will have fun with children's shows, inflatable castles and workshops.
This year all sanitary measures will be taken to make it a safe space. There will be a large children's area in the Parque de la Represa.
More information at:
https://www.marbella.es/agenda/eventospormes/2020/1/31.html
White Night in Estepona
This year the White Night will be dedicated to the play "A Midsummer Night's Dream" by William Shakespeare.
The programme includes numerous cultural and leisure activities and everything will be prepared to comply with health regulations and to be a safe place.
The main activities will take place outdoors in the Old Town area and in the gardens of the Botanical Orchid Park.
It is a cultural day and as such from 8pm until 2am during the event, citizens will have free access to the municipal museums, although with limited capacity due to health recommendations; La Casa de Las Tejerinas (Museum of Contemporary Art of the Provincial Council of Malaga MAD Estepona) and in the Botanical Park-Orchidarium.

There is also a free concert at 11.00 p.m. by "La Guardia" in the Plaza de Toros, by prior collection of invitation at the Delegation of Culture.
Timetable: Saturday, 5 June 2021, 20:00 to 02:00 h.
Other events in June
I will be updating other events taking place during the month of June, so don't forget to check back on this page.
So is it advisable to visit Malaga in June?
Of course, it's one of my favourite months in Malaga. If you still have questions or other options I recommend to visit another post where I consider which is the best month to visit Malaga.
Comparte este artículo: