Category:
Costa del Sol
Blog of the Costa del Sol
The Costa del Sol is a preferred destination throughout the year, a place to enjoy a good holiday. A destination that offers not only good weather but countless activities for all ages. It is equally recommended if you plan to take a family trip, travel with friends or even alone.
From this blog of the Costa del Sol we will try to inform you about everything that could be of special interest to plan your visit.
Useful Vacation Guide
When we travel, many questions arise, some questions are more important than others but all of them are worth. We'll try to answer them all.
These are just a few of the many questions you might ask yourself before you travel, but there are many more. From our blog we actively respond to them so that you travel with total peace of mind and knowledge of your next destination.
Many of our blog posts could be useful for any destination as we offer general travel tips, others however are more focused on Malaga and Andalusia.
Why is the Costa del Sol so famous?
The Costa del Sol is a destination for everyone, offering endless activities for all ages. The climate is mild throughout the year and has a tourist infrastructure capable of absorbing large numbers of tourists, especially during the summer months.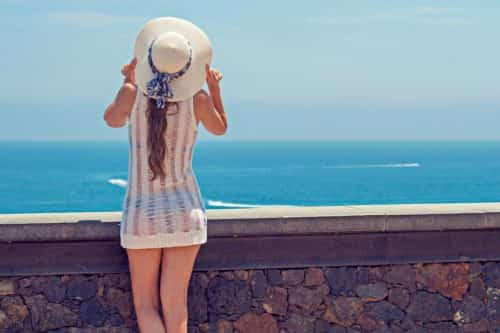 The beaches of the Costa del Sol are very popular for most of the year.
Already in the 1960s, the Costa del Sol was a world reference, a meeting point for great Hollywood artists who chose this place as their holiday destination. Many celebrities ended up acquiring their second home here. Do you want to discover who and why?
Costa del Sol facts
The Costa del Sol comprises the space between the Costa de la Luz in Cadiz and Costa Tropical in Almeria. Originally they were small populations formed by fishing settlements, which gradually evolved in part due to the popularity reached worldwide since the 1960s.
The towns of Torremolinos, Benalmadena, Fuengirola, Mijas, Marbella, San Pedro de Alcántara, Estepona, Manilva, Casares, Rincón de la Victoria, Vélez-Málaga, Torrox, Frigiliana, Nerja and of course the city of Málaga make up the Costa del Sol along the entire Mediterranean coast.
If we had to compare, we could say that the Costa del Sol is equivalent to what California means in the United States, because of its climate, geography and tourist offer.
Would you like to learn more about the Costa del Sol? Continue reading our blog posts.
March is the transition month, a transition between winter and spring. Although officially the spring begins on March 20, Malaga is usually ahead and at the beginning of the month you can experience a major change in temperature. Among the questions are if we can bathe on the beach or the water is still cold, what clothes to bring, if it rains and if it cools during the night. We are going to review Malaga in March so you can start making a planning your trip.
---
When can you go to the beach or the countryside in Malaga? I answer this and many other questions in this basic guide for planning your next vacation or trip. Find out the times for activities and when are the dates of the different phases in Malaga.
---
With February we say goodbye to January and welcome the good weather. Although this month can still give us some rainy days it is not common and you can start enjoying the sun and a mild climate. It is the perfect month to enjoy many activities in Malaga. For example the first week in February past year we could enjoy a fantastic 21 º C. Would you like to know more about how is to visit Malaga in February?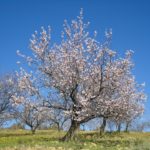 ---
Are you planning to visit Marbella? Then you might be interested in this list with more than 15 things to do in Marbella or places you can visit. We welcome suggestions that we will be adding to this list. Do you have a favourite place you would like to share?
---
Thinking of visiting Málaga in January and wondering about clothes to bring or if the sea temperature is good enough to swim? Usually this month is good for visiting interior villages but there are many activities you can do. Whether you are thinking about visiting us or just curious, I hope you will enjoy this article.
---
Are you planning to visit Malaga in October? In that case you might be interested in this article about how is Malaga during the month of October with details such as the water temperature, the weather, the clothes we recommend you bring and of course the most popular Festivals and Fairs in October.
---
Have you ever thought about going on holiday in a campervan or a motorhome? If you never thought about it, I hope I can tempt you; having one offers endless possibilities to make your holiday memorable. I'll give you information on what you need to know and places to camp under the stars. Are you up for it?
---
We are already at the end of August, while many of you are returning to the routine of work or planning to, others are packing up to begin their vacation in Malaga in September. Many tourists prefer September over August to spend their vacations. Towards the end of August there is already a drop in the number of towels on the beach, a clear indicator of the ending of the high season.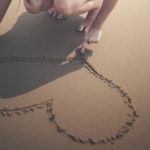 ---
What is the weather like in Malaga in August? Should you wear warm clothing when going out at night? Is it raining or cloudy? Many more questions will come in your mind as your plan your vacation. I will try to answer all the thoughts you might have about weather and visiting Malaga in summer.
---
Fuengirola is the place chosen every year by many tourists who visit the Costa del Sol. Let's see some ideas that may interest those who visit this beautiful city on the coast of Malaga. I will recommend you places and monuments, as well as activities for all ages. Would you like to know more about Fuengirola?
---