September is the month of fairs and festivals in many municipalities. These are days of joy where the profane and the religious are mixed. People enjoy colourful events full of music, culture and dance. Do you want to know more about the main activities and fairs you can visit this month in Malaga?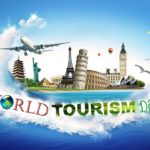 ---
What is the weather like in Malaga in August? Should you wear warm clothing when going out at night? Is it raining or cloudy? Many more questions will come in your mind as your plan your vacation. I will try to answer all the thoughts you might have about weather and visiting Malaga in summer.
---
If you are planning to come to Malaga in June you can't miss this post. I'll tell you the 5 main reasons why it's a good idea, the weather, the clothes you should bring and also find activities that only take place during this month.
---
Considering the current temperatures in most European countries, which are around 10 degrees Celsius, it is understandable that many are already looking at catalogues and travel offers for a short break into the sun with pleasant temperatures and blue skies. Join us to discover what the months of April and May are like in Malaga, the temperature and whether the temperature of the sea water already allows for a relaxing bath.
---
This time we are going to visit La Cala de Mijas, a popular destination during the summer months but which can be enjoyed all year round. Its proximity to Malaga airport, Marbella and Fuengirola make it a strategic location for those looking to enjoy a few days on the Costa del Sol. What will we find?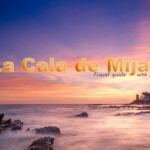 ---

With February we say goodbye to January and welcome the good weather. Although this month can still give us some rainy days it is not common and you can start enjoying the sun and a mild climate. It is the perfect month to enjoy many activities in Malaga. For example the first week in February past year we could enjoy a fantastic 21 º C. Would you like to know more about how is to visit Malaga in February?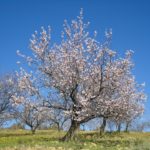 ---
The getaway to Malaga in December becomes more popular every year due to the excellent microclimate present in the city. In addition, prices are much cheaper comparing to the summer, which makes this province an attractive destination for tourists looking for a cosy place to spend the winter. Want to know more about the month of December in Malaga?
---
Are you planning to visit Malaga in October? In that case you might be interested in this article about how is Malaga during the month of October with details such as the water temperature, the weather, the clothes we recommend you bring and of course the most popular Festivals and Fairs in October.
---
We are already at the end of August, while many of you are returning to the routine of work or planning to, others are packing up to begin their vacation in Malaga in September. Many tourists prefer September over August to spend their vacations. Towards the end of August there is already a drop in the number of towels on the beach, a clear indicator of the ending of the high season.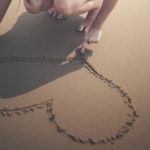 ---
Tourists travelling to Spain may be interested to know about the new smoking ban that came into effect in 2011. We will let you know all the details of this law and where you can smoke in case you want to do so.
---