Puerto Banus
Puerto Banus is a destination known for its exclusivity and the visits of celebrities; there are even those who have decided to make Nueva Andalucia their second home. Don't be intimidated by photos and videos of exotic cars and luxury yachts; it is an affordable destination for any pocket if you know how to control your wallet.
We are going to know curiosities of Puerto Banus and recommendable places to visit; they are affordable places for everybody although.
I will include some special places for those who look for the exclusivity that Puerto Banus can offer.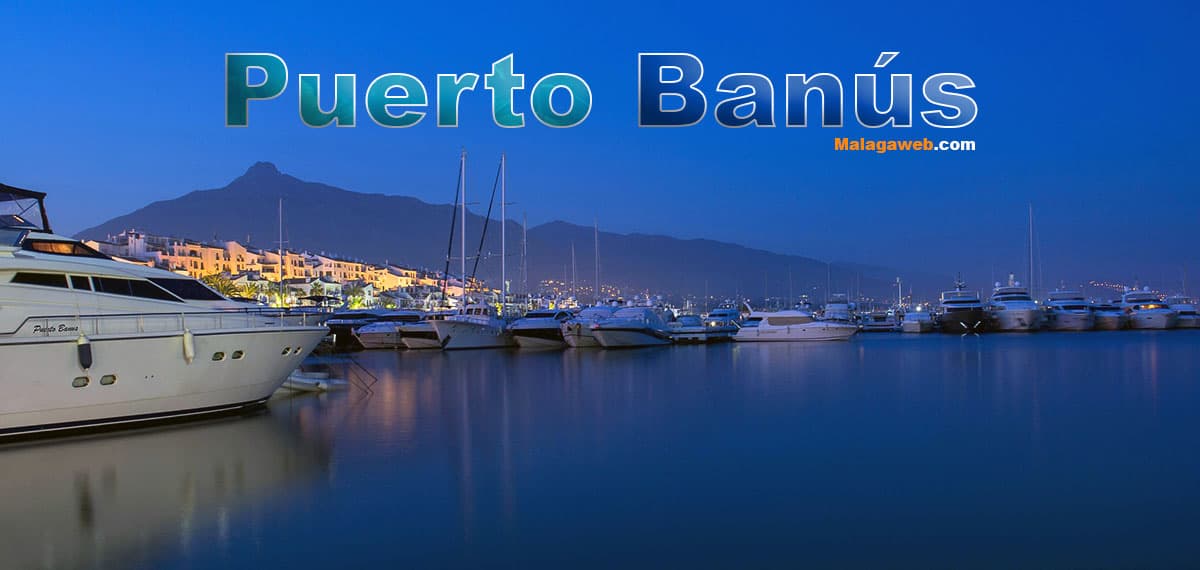 Curiosities of Puerto Banus
Prince Alfonso de Hohenlohe discovered this small fishing village in Marbella in 1946, which would eventually become a destination for aristocrats, the rich and famous of the time.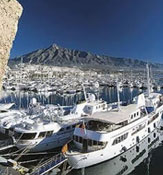 Currently, about 5 million people visit it, but it all started in August 1970. It was then when Puerto Banus was inaugurated, with a big party that included very popular celebrities. The party brought together characters from both sides of the ocean. On one side, the founder of Playboy, Hugh Hefner, arrived surrounded by women; director Roman Polanski also showed up, and from Monte Carlo came Rainiero and Grace Kelly, also came the then young princes of Spain. It was a great party in which Julio Iglesias performed and where the Princess of Monaco danced with the promoter of this idea, José Banús Masdeu.
Not everyone knows that the name Banus was given because it is the surname of the person responsible for its construction.
Who was José Banús?
He was one of the great promoters of that time, creator together with his brothers of "Valle de los Caídos". For its construction, he counted on the creator of the Port of Cannes; for the urbanization that surrounds Puerto Banus, known as Nueva Andalucia, he counted on the participation of Noldi Schreck, one of the people in charge of Beverly Hills.
Discover Nueva Andalucia
Nueva Andalucia is a district of Marbella with a traditional Andalusian style. It is located between Marbella and San Pedro de Alcantara and is divided into different areas:
Puerto Banus
El Angel
The Golden Mile
On the Golden Mile, the area that connects Puerto Banus to the centre of Marbella, are some of the most luxurious residences in Marbella. It is a favourite spot for Arabs and wealthy foreigners, as well as the location of some of Marbella's most popular hotels.
If you are looking for hotels in this area of Nueva Andalucía, the most emblematic are the Don Pepe, Hotel Puente Romano and the Hotel Marbella Club.
In the area of El Angel, you can find the botanical garden of the city of Marbella, whose origin dates back to the 19th century. (Map)
Things to do and places to visit in Puerto Banus

Banus is the place chosen by many rich and famous people from all over the world, so if you come to visit open your eyes wide, you might see your favorite actor visiting.
There are many things to do and places to visit. You don't need big savings to enjoy your visit, although for those of you with unlimited funds, there are certainly options.
Take a virtual tour with Street View

If you are not able to walk around Puerto Banus at the moment or are curious, you can always take a virtual tour. Take a look at the shops and the big yachts and feel as if you were walking in this luxurious port.
The visit starts at the main roundabout at the entrance to Puerto Banus, feel free to go in or visit Nueva Andalucia and its surroundings.
Taking pictures of luxury cars and yachts in Puerto Banus
If anything characterizes Puerto Banus, it is the luxury that surrounds it. It's common to come across exotic late-model vehicles while strolling down the harbor avenue. Bentley, Ferrari or Lamborghini are just some of the high-end vehicles you can find next to this famous port.
Many of those who record videos decide to do so from the port access roundabout, just in case you feel like recording a few.
Visit high-end stores
The area of Puerto Banus is surrounded by fashionable boutiques and restaurants, and if we take a walk we will also see some luxury cars and yachts difficult to find anywhere else. If we want something more common we can also find several restaurants and cafes for all tastes where we can eat a simple hamburger with fries.
If you go shopping Banus is the perfect place to buy branded clothing like Versace, Ralph Lauren, Hermes, and other many firms that we can not find anywhere else, only in Puerto Banus. If your budget does not reach the level of designer clothes, you can always visit the Corte Inglés (Map), La Cañada shopping centre (Map) or the mall Marbella Centro Plaza (Map)
Discover the nightlife
The nightlife in Puerto Banus is varied and vibrant. If you want to experience a unique and exclusive atmosphere and like to enjoy the night, you should not miss the opportunity to visit Puerto Banus at night.

Take the kids to a playground

Very close to this marina you will find a playground, ideal for those who travel with children or want to take them to a place where they will have a great time.
There is a ball park, slides, costumes and many other activities so that children do not get bored.
If you are interested in visiting this playground, its location can be found on the following map: https://goo.gl/maps/iJwAYg48YUKBJt5C9
Watch a movie in English
If you like cinema you can visit the Cine Teatro Goya in Puerto Banus (Map). The movies usually have an option to watch them in their original language with subtitles, since there are a large number of foreign residents.
Make a selfie from the Puerto Banus Bridge
This bridge "Puente Romano" connects the ends that separate Rio Verde in Marbella, on the other side you will find some very valuable Roman ruins. From the same bridge you can take a picture with the sea in the background and the river mouth. (Map)

Take a swim in the beach
Puerto Banus is surrounded by two large beaches. If you want to take a bath, these are the beaches you will find:
Nueva Andalucía Beach
Puerto Banus Beach
Nueva Andalucia Beach
A quiet beach with rocks, so it is less popular among visitors, but ideal for those looking for something more peaceful.
Puerto Banus Beach
The Puerto Banus beach has a cafeteria and is quite popular. It has fine sand and shallow waters; it also has a playground.
How to get to Puerto Banus
Puerto Banus is very close to Marbella and only 57.8 km west of Malaga airport.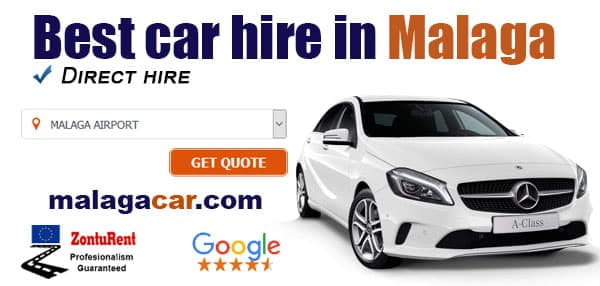 Taking a bus from Malaga airport, may not be the most convenient mode of transport but it is the cheapest. The bus stops in Marbella first, from where you will have to take another bus to Puerto Banus.
You can take a taxi from the airport, but the price will be a bit high, being cheaper to rent a car for a whole week.
There is currently no train connection to Puerto Banus, although you could stop in Fuengirola to take the bus there.
Renting a car at Malaga airport may be the cheapest and most recommended option for those arriving by plane.
Transfers or minibuses from the airport to Marbella are a fast and efficient way of transport if you do not need to rent a car and are travelling with a large group of people.
Continue reading the following link for more information on how to get to Puerto Banus from Malaga airport and transport options.
Puerto Banus pictures
Find below some of our Puerto Banus Pictures by following the link.
Latest news
Find below some related news that might be of interest:
: A mural worth more than 1 million euros is installed in Puerto Banus from 12 May.
: The streets and docks of Puerto Banus will host the secret garden of Belgian artist Arne Quinze until 16 January 2022.
More information
tourist tips
Whilst most restaurant menus are in Spanish and English (at least), attempting few words in Spanish will endear you well among locals. When using a credit card you will be asked for photo identification. Driving license with photo, national identification card or a passport are all acceptable.
Don't forget to share!