Tourists travelling to Spain might be interested to know about the smoking ban in Spain which came into operation in 2011 and the vaping normative. We know Spain so far as a quite permissive country; however the new smoking ban is one of the toughest in Europe.
This highly controversial action continues to raise heated discussions among non-smokers and smokers. There was resistance from the Hotel sector, restaurants and bars which alleged a  loss of customers.
Spain has become one of the countries with the toughest anti-tobacco laws. In addition to the law that avoids smoking in public spaces, taxes on cigarettes continue to rise every year.
So can you smoke in Spain?
Smoking is prohibited in enclosed public spaces such as bars, restaurants, nightclubs, casinos, airports and outdoor spaces such as playgrounds, schools and hospital grounds. The hotels are equipped to book 30% of their rooms for smokers.
On the terraces is allowed smoking in Spain. The Costa del Sol has a great advantage, as the mild climate all year round allows you to enjoy a drink on a terrace without being cold.
Smoking tourism in Spain or not?
Smoking is now banned from closed public spaces such as bars, restaurants, nightclubs, casinos, airports and outdoor spaces like children playgrounds, school and hospital grounds. Hotels are enabled to reserve 30% of their rooms for smokers.
According to an international survey by a flight search engine, 45% of smoking tourists would be less willing to travel to Spain for holidays, meanwhile a 61% of non smokers stated that they would be more likely to choose Spain for their holidays and to be comfortable in bars and restaurants without being bothered by the smoke.
Furthermore, 38% of smoking tourists informed that the new law would not influence their decision to travel to Spain, although they would have to accept not being able to smoke indoors. The terraces equipped to smoke can be a good solution for them. And another 13% of respondents, smokers and nonsmokers, responded that the new law does not bother them and, of course, will not affect their decision to travel to Spain.
Smoking in discos, bars or restaurants
At present, smoking is not allowed in enclosed public spaces. This includes discos, bars and restaurants.
Many smokers choose to sit on the terrace of the bar or restaurant to be able to smoke before and after meals or to have a drink.
In the discotheques it is more complicated now if you are a smoker; you will have to go out for smoking. Before the ban, going to a discotheque meant returning home with the smell of tobacco permeating clothes and hair, so both smokers and non-smokers benefit from the new situation.
Smoking at Malaga airport?
Although many airports have smoking areas, this is not the case at Malaga airport. Once you've passed the security checkpoint, say goodbye to your cigarettes.
Many smokers choose to stay as long as possible outside the airport before passing through security checkpoint. If you are one of them, be careful not to miss the flight; the security check is usually quick, but in high season it may take longer than desired to get through.
Smoking on the beach in Spain
Some regions in Spain are banning smoking on the beach, in the case of Andalusia so far and in the absence of other news, it is allowed.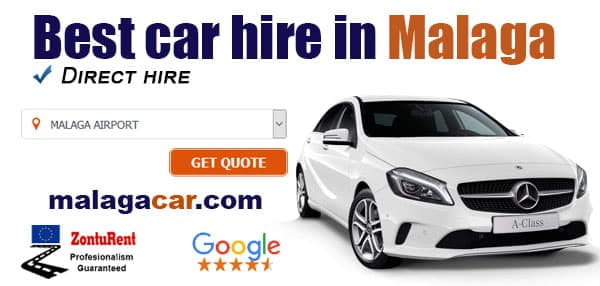 ';
Looking back: Before the ban
It's been a few years since the law was passed in 2011 banning smoking in public spaces. How has the smoking ban affected Spaniards and tourists?
The truth is that not much difference has been perceived. Respectful smokers always avoid smoking next to non-smokers whom they might disturb; this law is a good way out to avoid uncomfortable situations with non-respectful smokers.
Let us remember that not too many years ago it was even possible to smoke on a plane. I have travelled on long international flights where people could smoke at their seats while impulsively consuming alcohol; today I wonder how it was possible, I remember it as if it was a dream or an image from a movie.
From my point of view it is one more motivation to give up the terrible habit of smoking. But no matter how much they prohibit smoking, smokers end up quitting when they really want to.
What do you think about this controversial law?
Vaping in Spain
Vaping is trendy and many smokers are turning to vaping to quit smoking. Today we wondered about the regulation of vaping in Spain.
If you are a vaper, you should know that you can buy everything from liquids to single-use vapes at tobacconists, e-liquids shops and some petrol stations.
More and more people can be seen vaping outside in public, but – what does the law say about it?
Electronic cigarette
First of all, we must know what the electronic cigarette consists of according to the law. It is a device with a battery, capable of heating a liquid to transform it into vapour that can be inhaled.
The liquid may or may not contain nicotine, and is subject to regulations for use. Despite this, the use of e-cigarettes in Spain is much more permissive than that of tobacco.
E-liquids
With regard to smoking liquids, the maximum amount of nicotine they may contain is 20 mg per millilitre; if they do contain nicotine, the maximum container size is 10 ml. There is no restriction on the size of containers for non-nicotine liquids.
The use of stimulant substances in smoking fluids is also prohibited.
Vaping law in Spain
When it comes to the law on vaping in Spain, there is one important condition to consider; does the liquid contain nicotine or not?
The regulations prohibit the use of vaping in certain public places as long as the liquid used contains some percentage of nicotine.

Therefore, if you vape with nicotine, you cannot vape in the following places:
Training centres and access to the same, although you may vape outdoors.
Public administration offices.
Health centres or health services.
Inside public transport, whether buses or trains.
In the case of sea or air transport, you should check the regulations of each company, although it is not permitted inside the airport.
Children's playgrounds or play areas.
The fine can be from 100 euros or more.
Where to vape in Spain
The law does not specify places or enclosed spaces that are not public places where smoking is not allowed. When in doubt, it is always best to ask, although we recommend avoiding vaping where you can disturb those around you.
In private establishments there is an obligation to inform whether or not it is possible to vape. If there is no such notice, it is understood that you can vape with or without nicotine without any problem.
In restaurants, if you want to vape, it is best to do so on the terrace, although there is no law that expressly prohibits it.
In nightclubs it is common to see people vaping inside, regardless of whether or not the liquid may contain nicotine. It will ultimately depend on the company, so it is advisable to ask.
At the beach there is no ban on vaping, so you can do it without any problems.
Vaping is prohibited inside public spaces, whether in institutions or on public transport. If it is a private space, it will depend on the policy of the company.
Regarding open spaces, there is no prohibition except for entrances to schools, hospitals or children's playgrounds.
Comparte este artículo: