When we're going to travel, the first thing that comes to mind before planning a trip, is adapting it to our possibilities. You may have your holidays already assigned and find you can't choose which day to come, but in the fortunate case of being able to choose whenever you want to go on holiday, I will try to show you the pros and let you decide the best time to visit Malaga and Southern Spain.
Mid Season, could it be the best time to visit Malaga?
Thinking in travel to Southern of Spain in March, April and May? As its name suggests, we can consider these months as mid-season, and in my opinion they're the best months to visit Malaga; however, it all depends on what each person is looking for.
March in Malaga is a transition between winter and spring, temperatures are above 20ºC.
Travel to southern of Spain in March, April or May is a good option for those who are willing to visit the white villages, monuments or strolling the city centre.
These three months aren't the most ideal if you like to go out partying at night (there isn't as many people around as there would be in summer), or if you are sensitive to the cold and you prefer the water of the sea or pool to be warmer…during these months you'll find that either of them are still actually quite chilly; enough to cool yourself off from the heat by only dipping in your toes and turning around and heading back to your towel.
Prices use to be cheaper than in summer season, something to take in consideration if looking for a deal.
Mid season is also ideal for visiting White Villages as temperature is perfect, we also have a post about visiting Malaga in April or May. So is it May the best month to visit Southern Spain? Let's continue reading to find it out.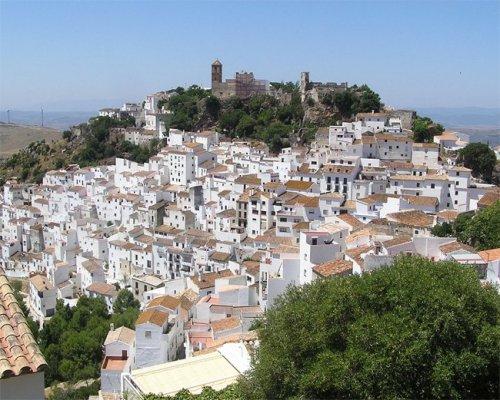 High Season is the popular time to visit Malaga
Visiting Southern of Spain in June, July and August? They are the most popular months in Malaga, and during these months we highlight that the influx of tourists increases considerably day by day right from the beginning of June, right through till the end of August, when things go back to normal.
If you want to know what is like visiting Malaga in June, just read my other post. There you will find activities, events and information about the weather.
It's the ideal months for those who love the beach, the sun, the warm evening temperatures, the nightlife…and during a few days of August, or end of July, the temperature of the water becomes quite warm as if you were swimming in the Caribbean. Ideal to sit and relax on the shore for a while.
About events in summer, you should not miss Midsummer's Eve the 23th of June and Malaga fair in August.
Is August the best month to visit Southern Spain? Depends…if you enjoy night life and hot temperature, it might be.
What about September?
When it comes to September, I'm not too sure where to classify this particular month. Even though it's out of the summer months, each year more and more people choose to come on holiday in September.
Maybe it's the best month to visit Southern Spain as it gathers the best of both seasons, both the high and the low. There are no longer massive crowds of tourists, the temperatures are quite mild and pleasant compared to August. The water is sufficiently cold to cool you off without reaching those low water temperatures that make you want to go back to your towel as soon as you even touch it.
Low Season is the cheapest
Visiting Malaga in October, November, December, January or February? Those months are normally classified as low season as it's when less people decide to visit Malaga…however I consider these months to be good enough if you are planning a cultural visit to the province. Why? It's not cold, the temperature is excellent to visit the province and the atmosphere is much more relaxed.
You can read more about activities and events when visiting Malaga in October and November. We also  have a dedicated post about December and other about visiting in October.
Middle of January is the coldest season in Malaga, even then…those who travel from Europe can still enjoy the visit and price is much cheaper.
You can also visit Sierra Nevada which is close to Malaga and practice some ski or snowboard!
It is possible to find very good holiday deals during these months and enjoy the Christmas activity in Malaga.
Between the middle of December and late January its the raining season and probably the coldest days in Malaga. If coming these days check our post about things to do a rainy day or places to visit in winter.

Check our guide of Malaga in February if planning a visit during this month, when the temperatures begin to rise.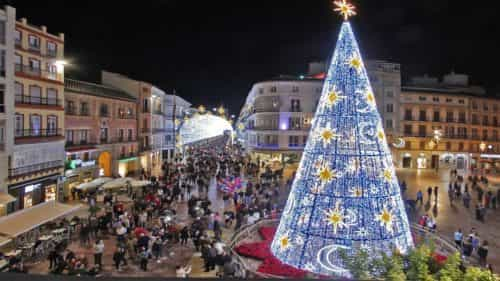 So when is the best time to visit Malaga and Southern Spain?
So, after all of this, which month is the best to visit Malaga or more in general Southern Spain? I would say September. Take the month off, come and spend your holiday in Malaga.
If you plan a trip with friends for just visiting the beach and the pubs, the best time of year is the first fortnight of August.
Looking for the cheapest holiday? Then you should check for November deals.
What is your favourite month or time for visiting Malaga?
Comparte este artículo: