Malaga
Malaga is the capital of the Costa del Sol and province where are situated the main tourist destinations of Andalusia. A city with its own history and charm that will make its visitors fall in love, continue reading to find out why.
From Malagaweb.com we highlight Marbella, Fuengirola, Benalmadena, Torremolinos and the white villages as some of the most attractive destinations for new tourists who visit us; places that see their population increased in large numbers during the summer months but are also recommended places to visit throughout the year.
Important information
: Andalusia has joined a European program to avoid tourist saturation.
: Air Nostrum will connect Malaga with Nice airport this summer.
: The offer of seats to fly to and from the Costa del Sol will grow by 15% until June.
What is Malaga famous for?
Malaga is famous for its monuments, the weather, its beaches and for the variety of activities available. Golf, its amusement parks or its beautiful botanical gardens are others of its claims. Enjoy visiting a museum in the morning, walking through Soho after lunch and relaxing on the beach or in the hotel pool until sunset.
The city also has an excellent road and transportation network. It is an ideal destination for those looking for a weekend getaway, for trips and for those who want to repeat, as you will always be able to get to know some new aspect of the province.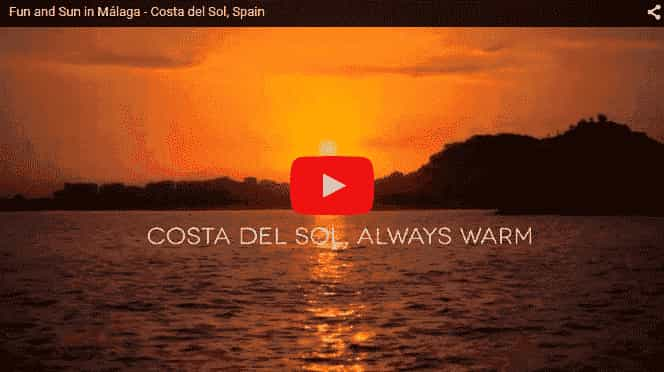 World famous are the so-called white villages, these municipalities are places of extraordinary beauty. They have a rich history and you will learn about the typical architecture of the region. They are surrounded by an exuberant nature and offer to whoever decides to visit them a tasty gastronomy. Many of these villages celebrate annual events that you cannot miss if you come to southern Spain. Plan your trip to visit them ahead of time with our guides.

Malaga's beaches deserve their own space, they are one of the main attractions of our province. Learn more about our city by following our blog or continue reading; welcome to Malaga.
Climate
Our province is characterized by a Mediterranean climate, mild winters and warm summers temperatures. The coastline is sheltered by mountains and offers an unique micro-climate in Andalusia throughout the year.
The temperature is mild and there is practically no winter, so any month is good to come. The best season to visit Malaga can vary depending on your own interests; do you want to visit the villages of the province, enjoy the nightlife or prefer to be on the beach every day?
You can find detailed information on our blog about when to visit Malaga; you can get an idea of what each month has to offer.
You can also check the live weather in Malaga from our website, with detailed information about temperature, wind and relative humidity among another interesting data.
Transport in Malaga
One of the important points to know about any tourist destination is its public transport; if you arrive by plane you will also be interested in knowing the airport connections both on arrival and departure.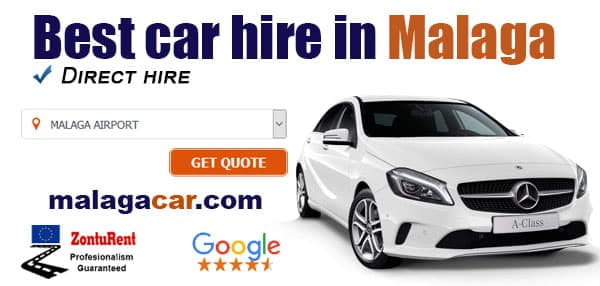 The city of Malaga has a bus and train station that connects both the airport and other towns in the province. There are also connections with other provinces of Andalusia and the Spanish territory. These stations are close to the port area where Mediterranean cruise passengers often disembark and embark, so if you visit us on a cruise ship, you can reach any of these means of transport on foot without luggage.
While visiting the city centre you will be able to use the metro or buses, both connecting the main districts of Malaga.
From the airport
Both the commuter train and public buses depart from the airport towards the city centre or the western area (Torremolinos, Fuengirola, Marbella ...) in addition there are long-haul routes during summer.
If you decide to rent a car, we recommend that you read our guide or choose the recommended website on the right. Malaga airport transfers and taxis are other options to take in consideration, especially for those who cannot or do not want to drive during their holidays.*
About our recommendations
* When proposing services we only consider the best options for our visitors. All our recommendations are backed up after having tried them and by a large number of positive opinions in google and other important websites. We want to be your trusted guide, not an advertiser's page.
Beaches in Malaga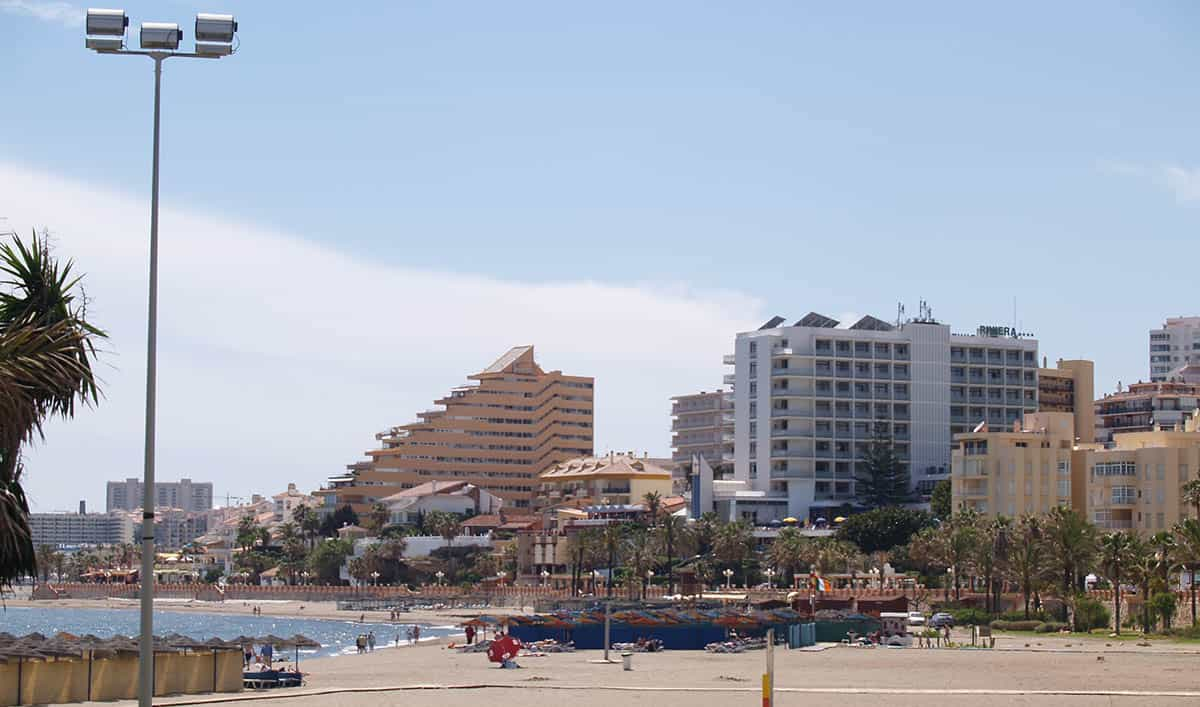 Malaga is undoubtedly a destination for beach lovers and those who like swimming in the Mediterranean; you will find remote natural beaches where you can enjoy a quiet day, nudist beaches and miles of busy beaches, especially during the summer season.
The cleanliness of the beaches is taken very seriously and the water is crystal clear, especially in the small coves scattered around the Costa del Sol, where you can see the ground as you walk through the water.
In addition to the tranquillity and relaxation provided by sunbathing on the sand, on the beaches of our province there are a number of activities available to visitors, from jet skis to balloon rides. Are you in?
Culture in Malaga
The city has been expanding its cultural offer with numerous fairs and festivals over the years. Each month offers the visitor an endless number of activities in which to participate and where you will not only learn a little more about our culture, but also about our gastronomy and popular dances.
Gastronomic events, fairs, traditional festivals and many other activities await you throughout the year in our province. It is advisable to check the Malaga calendar while you plan your visit, this way you will be sure to get the most out of your trip.
Festivities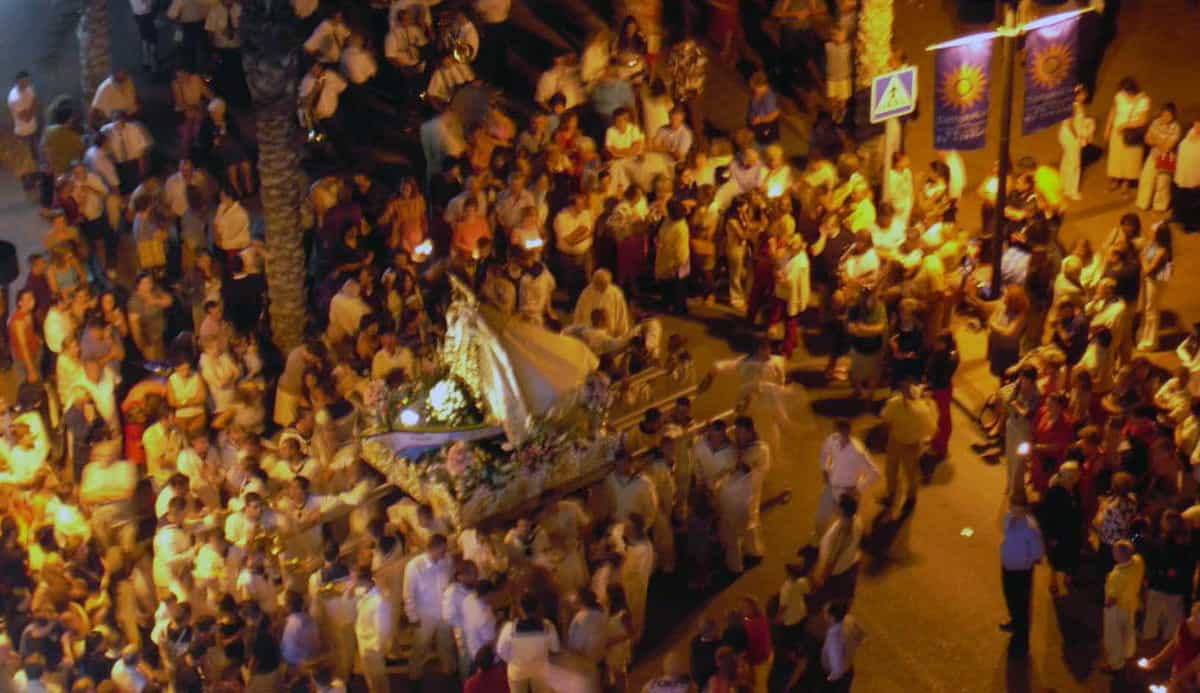 The August Fair, La Luna Mora or the concert season in Fuengirola and Marbella are just a few examples of the festivals and fairs you will find. These celebrations attract thousands of visitors every year, something we can see year after year in the dedicated articles from our blog and Facebook posts.
Museums, monuments and art galleries
Malaga itself is a monument built and outlined over the centuries, the different cultures that have settled in these lands have been shaping the city that we know today. Enjoy an intimate stroll through the streets of the old town and breathe its essence. There are also numerous museums and art galleries scattered around different points, but always accessible on foot; immerse yourself in our history and our art, know the square where Pablo Ruiz Picasso played as a child or experience the views of the coast from the fortress of Gibralfaro and feel like an ancient conqueror.
Malaga is unique and will offer you an unforgettable experience. Don't forget to visit some of the most emblematic monuments like the Cathedral or the Alcazaba; a trip in time totally recommended to know the past of our land.
Shopping in Malaga
Shopping in Malaga is always a pleasure and in our city it could not be less. There is a great variety of shopping malls to choose from, outdoors or indoors divided into floors. It is also common that different thematic events take place throughout the year during special dates.
El Corte Ingles usually has an ice rink at Christmas. Plaza Mayor also has its own train stop, organizes many activities during the summer and has a free mini-train. Visit our guides to find out all the details you need, such as location, timetables and events.

If you prefer to go shopping while walking you can visit Calle Larios in Malaga, Calle San Miguel in Torremolinos or the centre of Fuengirola among some places. We cannot forget the Christmas markets and other events with street stalls in the different municipalities of our province. It is not difficult to find stalls with crafts and local products, from sausages to clothes and home decorations.
Leisure
Did you know that the fun on the beach extends into the night at many points along our coast?
Trending clubs where having fun at night on the beach or in popular pubs while having a drink. Want a Balinese bed to share with friends? From the glamour and luxury of the most exclusive clubs in Puerto Banus to the more intimate and quiet meetings in pubs in Fuengirola or popular clubs in the centre of Malaga, which one do you prefer?
Do you like the night? Then you will enjoy visiting the Costa del Sol.
Eating and drinking
Spain is a gastronomic paradise that will conquer your palate if you give it a chance. Don't be afraid to open up to new flavours and discover the typical dishes of our region; enjoy a very fresh Gazpacho in summer along with some local anchovies or the typical Plato de los Montes, the latter being best enjoyed at an Inn in Malaga Mountains.
On the beaches you will find the typical chiringuitos, which are just beach bars with hammocks; their offer of fish and seafood is wide and always tasty. If you are enjoying a day at the beach and hunger is strong, don't hesitate to sit down and look at the menu, your mouth will be watering.
If you are in the centre of Málaga, don't forget to visit the Bodega del Guarda, a place with history where you can taste a wide range of wines with something to eat.
Let's not forget the typical Malaga ice cream, made with rum and Pedro Ximenez raisins. Follow our blog or do a search with some of the terms mentioned to discover much more. During the holidays our palate has to be one of the first to start enjoying, don't you think?

Education
Malaga follows the educational program with English as the main language after Spanish; French is sometimes included as an optional third language. There are private schools where English is the first language and is attended by the children of many of the expatriates living in Malaga.
There are numerous language schools where you can learn Spanish or German among many other languages.

Do you like Malaga?
Thanks for visiting us, we will try to offer the best travel guide and reviews both for those coming for the first time and for residents who wish to learn more.
Want to take part in our community? Follow us from our blog, Facebook or Twitter; join today on Sunday 3rd of December 2023.
Don't forget to share!