Today's entry is for all those who love shopping in Malaga Malls, a relaxing activity for many, but be careful, especially if you bring your credit card. Do you dare to join me on this shopping day?
Shopping in Malaga city centre
The centre of Malaga is a must see for anyone who visits the city during any time of the year. It does not matter if it rains or it is cold, the street Calle Larios is the shopping area in Malaga.
I will dedicate another blog entry to the shops in Calle Larios, if you want to stroll the city centre.
Shopping in Malaga malls
Could we live without Shopping Malls? Actually the number of people who prefer to shop online is rising, but the entertainment centres still provide something that attracts not only the typical teenager meetings but those who plan a full family shopping day with activities.
It's not only about perfect climate inside and being a rainproof multi-purpose centre. Shopping in Malaga malls offer many activities along the year, from ice rinks in Christmas to Halloween activities. Those of you planning a quick shopping can end spending hours in the mall, specially if you end eating at a restaurant and watching a film in the cinema.
If you are looking for Shopping Malls in the city of Malaga, the opening times or find out if your favourite is open the next Sunday, then continue reading:
Malaga Plaza
Shopping centre located near 'Corte Ingles', some of the brands you will be able to find there: Fnac (technology), Fashion Premamá, Burger King, Primor (perfume and beauty), Movistar, Imaginarium (children) …
Reviews and map: https://goo.gl/maps/TGpd4o4v5dN2
Hours from Monday to Saturday
1 October – 31 March: 10:00 a.m. to 9:30 p.m.
1 April – 30 September: 10:00 a.m. to 10:00 p.m.
Corte Ingles
Shopping centre in 'Avenida de Andalucia'. Difference with other malls is mainly because the products are categorized by floors and not by different stores inside.
There are two buildings connected underground and there is a public parking on the backside of the main building for customers.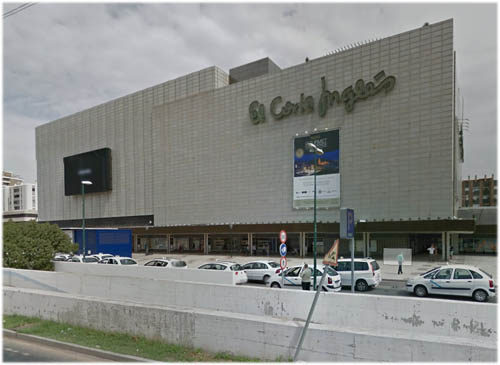 This mall has the latest in fashion brands, accessories and electronics, as well as beauty products and jewelry.
If you visit Malaga in winter, there is an ice skating rink next to El Corte Ingles.
Where is it
Address: Avenida de Andalucía, 4 y 6 Málaga, Andalucía
Telephone: 952 076 500.
Opening times
Except special days the schedule is from Monday to Saturday from 10:00 a.m. to 10:00 p.m.
You can check if it opens next Sunday here.
How to get there: https://goo.gl/maps/h4WiSjdHywx
Vialia Shopping Mall
Vialia is the shopping centre at the María Zambrano train station in Malaga. It has established stores like Media Markt, Mercadona or H & M among many others.
There are places to eat like Burguer king or McDonalds as well as a cinema with the newest films released.
Inside this shopping centre is the Hotel Barceló Málaga **** and a bowling.
Opening time
Shopping hours are from 10:00am to 10:00pm.
The leisure area is open from 12:00am to 1:00pm
How to get there? https://goo.gl/maps/bDgz2dA4vmq
Address: Explanada de la Estación, s / n
Tel: 952 040 915
Does it open holidays and Sundays?
This shopping centre opens some holidays and Sundays throughout the year. During the month of December they open every Sunday of the month, this year they also open the first Sunday of January.
For more information about the rest of the year you can visit the official website of Vialia.
Larios Centro Shopping Centre
Halfway between Vialia and Corte Inglés is situated this mall with cinema and parking.
Opening time from 10:00 a.m. to 10:00 p.m. from Monday to Saturday.
On Sundays, the leisure area opens from 11:00 to 0:30.
Larios Centro opens some Sundays and holidays, you can check if it will open this Sunday by following this link: https://www.larioscentro.com/horario
Address: Avda. De la Aurora, 2529002 – Málaga
Tfn: 952 36 93 93
How to get there? Https://goo.gl/maps/bmiK9jgcmRp
Plaza Mayor Shopping Mall
Between Malaga and Torremolinos, close to the airport and with its own commuter train stop, is situated the Shopping Mall Plaza Mayor.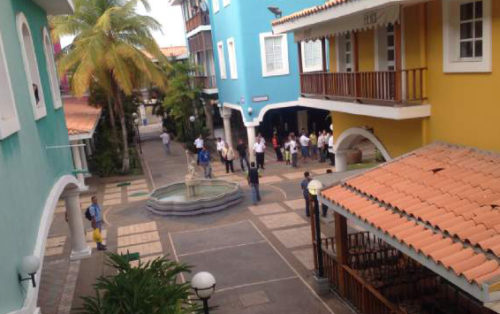 It is one of the favourite places among the young people, an open space with two different areas, one for entertainment and the Shopping Mall. The Yelmo Cineplex cinema, restaurants, pubs and fast food chains are inside the entertainment building while the other is where most fashion and accesories shops are located.
There are different brand stores inside the mall, fashion and accessories or perfume, beauty products or casual clothes for all ages.
There is a mechanical workshop, a Mercadona supermarket and a fuel station outside the main building.
How to get there? You can go by car and use the free public parking or by train, the stop is 'Plaza Mayor'.
Does it open in festivities or Sundays?
Some festivities or Sundays the Shopping Mall can open.
Below the festivities they open in 2018:
January: day 7
July: day 1
August: day 15
September:day 2
October: day 12
November: days 1 and 25
December:days 8, 23 and 30
Mall Opening
Mon – Thu, Sun from 10:00 to 01:00
Fri – Sat from 10:00 a.m. to 03:00 p.m.
Shops and supermarket
Mon – Sat from 10:00 a.m. to 10:00 p.m.
Closed sun
Restaurants
Mon – Thu, Sun from 12:00 to 24:00
Fri – Sat from 12:00 to 01:00
Coffe and Icecream shops
Mon – Thu, Sun from 10:00 a.m. to 12:00 p.m.
Fri – Sat from 10:00 a.m. to 01:00 p.m.
Midas Workshop
Mon – Sat from 10:00 a.m. to 10:00 p.m.
Fuel station
Mon – Sun from 06:00 to 00:00
Cinemas
From Monday to Sundays from 4 pm to 1 am
Saturdays and festivities also open at 12 am.
For updates or latest modifications I recommend taking a look at their website (https://www.plazamayor.es/nosotros/horario/)
Mall Pier 1 in Malaga port
Malaga port mall has a large number of shops available. You can visit the link to know them all.

Pier 1 has private parking, some shops or services can offer discounts or free parking vouchers for guests.
Shopping Hours:
Monday to Saturday from 10:00 a.m. to 10:00 p.m.
Dining Hours:
From Monday to Sunday from 12:00am to 12:00pm.
More shopping in Malaga
When visiting Malaga during the winter, you might want to visit the Christmas markets in Malaga or Calle Larios.
Comparte este artículo: