Malaga airport guide
Malaga Airport is located 8 km from Malaga city on the Costa del Sol. This airport is one of the busiest airports in Spain regarding passenger volume and registered in 2018 more than 19 million passengers (in 2014 the number was of 13.749.134 passengers), with an increment of 2.1% comparing to 2017.
Continue reading below to know more details about the airport and the latest news or browse our blog on the right for recommended articles.
Flights to Malaga airport AGP
The airport serves many of national and international destinations. It has daily flights to over 20 cities in Spain and more than 60 European capitals, as well as some destinations on the African Continent. This airport remains one of the favorite destinations of tourists from northern Europe, especially relevant are Great Britain, Germany and Netherland.
Airlines use to arrange new flights and offers just before the holiday season. A flight ticket to Malaga can be cheaper than taking a train in your own country.
Local transport from Malaga airport
This airport counts with an excellent infrastructure and all necessary facilities to make the arrival as easy as possible, therefore are different options of transport. You can rent a car (normally the car rentals pick you up right at the airport when providing your flight number) , in addition you can take the train, taxi or finally the bus, whose stops are very close to the terminal.
Trains
Malaga airport has a direct train connection to Malaga train station, the subway, Torremolinos, Benalmadena and Fuengirola.
The new suburban train station is situated just outside the Terminal 3 and passengers have easy access and swift access to arrivals and departures. Read about commuter train from the airport.
Bus
The bus to Malaga leaves every half an hour, and every 45 minutes for Marbella. The bus stop is very easy to find, check the link for timetables and more information about buses from the airport. More information about buses from the airport.
Car hire
There are many car rental companies inside and outside the airport. Many of them provide online booking using your flight number so they are able to track your flight. The rental firms we review will wait you even if your flight is delayed as they check the arrival time, you can read more about companies hiring cars at the airport.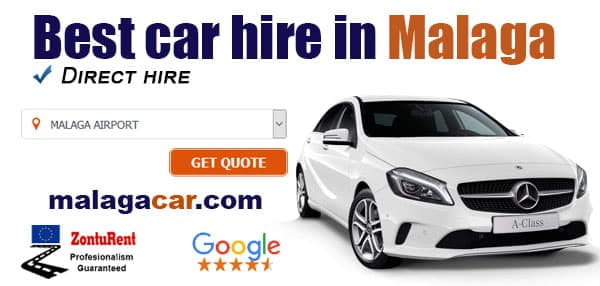 Transfers and taxis
From the airport you have easy access to a large number of destinations within Andalucia and the Costa del sol with english speaking drivers. Transfers and shuttles are in conclusion a perfect choice for those looking for a comfortable way for getting to their accommodation place. Read more about Malaga airport transfers.
Parking
The parking garages P-T1 (long term) and P-T2 (Short term) are in the terminals. Companies outside the airport also offer parking with insurance included in price and other services. Read more about Malaga airport parking.
Malaga airport services
This airport is upgrading the facilities very often always looking for a better comfort for the passengers. Continue reading to know more about them and find out the most recommended services at the airport.
Hotels next to the airport
There are no hotels at the airport. We recommend making a reservation online, it would not be funny getting to Malaga and having no place to stay at summer.
The closest hotel is the Holiday Inn situated about 2.5 km from the terminals.
Shops and restaurants
You can find duty free shops in the commercial centre at the departure hall in Terminal 2 and 3. There are typical Spanish restaurants, fast food firms and all you might need while waiting for the boarding time. Check our guide for airport shops available.
Luggage facilities and Lost luggage
Airport has no facilities for leaving luggage in custody so you will have to find another option. There is a desk for lost luggage.
Information at airport
There are information desks at both Terminals so you can resolve any question you have.
Business centre and VIP lounges
There is no business center. There are VIP lounges with telephone, fax and email devices available. VIP Lounge Costa del Sol (tel: +34 (0) 95 - 2048823) can be rented for meetings or conferences. You can find this in Terminal 2 and in Europe VIP Lounge (tel: +34 (0) 95 - 2048854) or using this email infoagp@e-externas.aena.es
Disabled people
There are parking spaces reserved for disabled people at the terminals. All airlines help disabled people when necessary. Train station is accessible by lift and if you require it an assistant from the airport will get you to the station.
If you need assistance from the airport, please check the phone below or use the chat link to contact them.
Lost and found
If you lost your objects in a plane, you should contact your airline.
In case you lost your objects in the airport, please describe your belongings, date, flight number, contact information and any other detail that might help us identificate the lost object; remember they must be able to identify your object amnong others that might be similar.
After filling this form and submitting to the email objetosperdidosagp@aena.es, they will contact you back with a registry number if the object is found.
Finally, the owner has to provide proof of identity or a written authorisation if the person who is picking is not the same.
Many people ask if they offer shipping for lost and found objects, the answer is no as it is a free service. If you or someone you trust can't get to the airport, you can contact a courier service for delivering.
Lost and found office is in the departures area, just behind 363-385 check-in desks.
Other airport services
There is a health center, pharmacy and many travel agencies desks.
Expositions and museums
The airport of Malaga has the National Museum of Aviation which provides an overview of Spanish aviation. In the garden there is a Beechcraft B-18 original. The museum only has scale models. Moreover, there are engines and other equipment from the beginning of aviation to the present, including the pilots clothing, masks and old boards advertising airlines.
Malaga airport news
Do you need current information about Malaga airport? In Malagaweb.com we offer relevant and important news.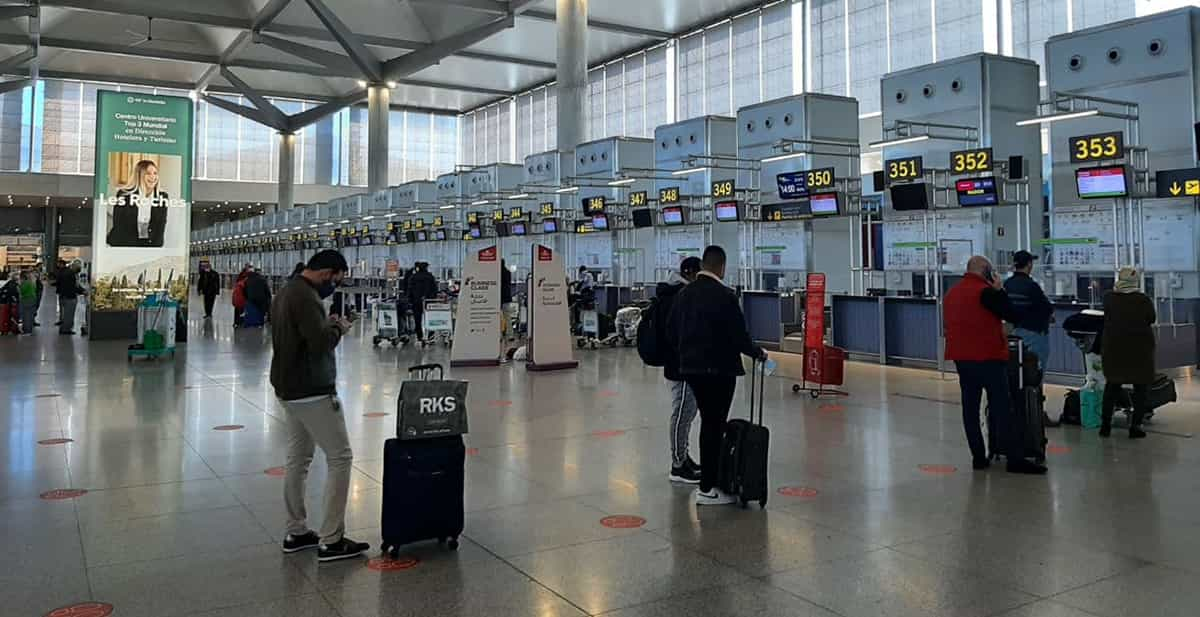 Departures
Find information about departures from the airport or cancellations.
Arrivals
With live information of arrivals and delays.
Find information on how to return your rental car, which transport to use, schedule of departures and arrivals in real time...
¿Where is Malaga airport?
Malaga Airport is located within the municipality of Malaga and access, as stated above, is simple and uncomplicated.
Address
: Avenida García Morato, s/n 29004 - Málaga, España.
Official webpage: http://www.aena-aeropuertos.es/csee/Satellite/Aeropuerto-Malaga/en/
Phone numbers
If you wish to contact Costa del Sol Airport, you have several options:
Photo Gallery
Check some of the airport pictures below, you can find more inside our photogallery.
Don't forget to share!