Category:
Malaga airport
Malaga airport information, tips and latest news
Will any of the strikes or delays affect your flight from or to Malaga airport? Find here the latest news about delays, strikes and cancellation of flights.
---
All the news and updates from Malaga airport in 2020. Find out about the new flights and airlines offering connections to the Costa del Sol and other news you might be interested in if you are planning on visiting Malaga.
---
You may be interested in the latest details of the Brexit or the new authorization procedure for travelling to the European Union from countries where a visa is not currently required. This new system is called ETIAS and it will be active from 2021.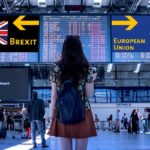 ---
All the information you need to travel with your pet. If you've ever thought about taking your little fellow travellers with you, you might want to know the steps to follow and how to plan the adventure in advance. In Malaga there are also events every year for dogs.
---
Time passes and in many cases we form a family or we plan to do so, children bring many joys to our lives and will be part of our future holidays and adventures. We must therefore be prepared to make their trip as good as possible, for this I have written this guide based on experience that aims to help anyone who wants to plan a trip with children, whether by plane, car or train. The longer the trip the more prepared we should be for it.
---

If you are considering visiting Malaga from Asia or the opposite this summer you may be interested to know that you have a new option and fairly competitive prices with Qatar Airways. Do you want to know everything about the flight and the entertainment you will have on board? I tell you my experience flying with them, which seats to avoid, pros and cons.
---
The transport companies adapt every summer to the increase in tourists. The bus from Malaga airport to Almuñecar is one of those that see its lines increase from 1 to 3 daily departures. Also included are stops at other important destinations on the eastern Costa del Sol such as Nerja, La Herradura or Rincón de la Victoria among others that I will detail below.
---
If you are considering a flight between New York and Malaga you will be interested to know that since May 24th (25th from Malaga) Delta Airlines offers non-stop direct flights at competitive prices. I'll tell you all the details about this flight, including the aircraft used, entertainment on board and recommended seats if any.
---
In August, during the fair days, there was a taxi strike in Malaga affecting 50% of its services. ¿Will affect you a new strike? Continue reading to know what to do in the case this happen.
---
Although many may already know the news about two English friends who meet in Malaga because it is cheaper (it has become viral in a few days), I could not resist to read about it and write a post with the information I find .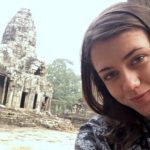 ---