Pets join our family and sometimes it is difficult to separate from them, even during a holiday. We'll discover tips and tricks for anyone planning to travel with pets, whether it's a most common dog or a cat; what it's like to travel with a dog for the first time on an airplane and what steps you should take.
In addition, if you come we can propose services and hotels in Malaga that allow pets. If you know someone who has a dog and is planning a holiday it may be helpful; at least it is my intention to remove the fear of taking your friends on an adventure.
Does it seem more complicated to travel with a dog or puppy than to travel with children? Let's see if it's true.
Shortcuts:
Preparing the dog or pet for the trip
This is the most important part to keep in mind before traveling with any animals. If you have a dog or a cat they will have to get used to the awaited trip; the best thing to do is to get them used to it little by little and well in advance.
Depending on the type of trip and how your dog will have to travel. The ideal is that the conditions to which you habituate them are similar to those they will have to face. So if you are going to travel in the cabin, but inside the carrier, you can start by putting the pet in the transporter for a few minutes a day and gradually increase the time.
Sounds easy? It's not, for many pets the transporter is a closed place where they don't feel comfortable and don't even want to be around it from the first moment. In these cases you can try to introduce their favourite food; wait for them to get in without forcing them.
Some tips
It is important not to force the dog or cat inside the kennel, if you do it may be much harder to train them; leave the door of the kennel open so they can leave when they want, after a time you can start closing it.
Keep in mind that on the day of the trip you have to add their nerves of the new experience. I think them as a baby travelling for the first time; they will feel more nervous than usual and if they are not used to spending time in the pet carrier transporter the journey will become complicated.
A suitable pet carrier transporter or kennel for travel with dogs or cats
The pet carrier should be the right size and fit the animal's needs. For example, a cat will be much happier isolated from the outside and with a small window to look through.
If the dog is going to travel in the cargo hold the ideal is a dog carrier that allows the dog to move. It must also meet a number of requirements:
The carrier must have strong locks to prevent the dog from escaping.
There should be 2 empty food and water containers outside.
Some airlines allow the transport of two dogs in the same carrier if they are of the same sex, get along well and do not exceed the permitted weight.
Considerations to bear in mind
Before traveling with dogs or cats you have to remember that they have needs. Ideally, avoid them eating or drinking too much before the trip. In the case of dogs the best thing to do is to take a good walk to keep them relaxed
If the trip by plane is long with stops, find out if there will be a place at the airport where you can take a walk with the dog. In case there is not then you can go outside the airport before returning to the plane.
If you're traveling with a cat, they will not want to know anything about the outside world, they feel better watching the outside world from the security of their pet carrier. Taking them out could be a big mistake if they get scared and decide to escape.
Airlines may have restrictions on the race or characteristics of the animal. If you have problems transporting your pet you can always contact a specialized service.
Alternative: Find someone to take care of your pets at home
If for whatever reason you don't want or can't take your furry friends on the trip, you can find someone you trust to take care of them in your absence.
In this page the future pet caretakers can visit different parts of the world taking care of pets and they also have a rating system that gives a lot of confidence.
For more information: https://www.trustedhousesitters.com/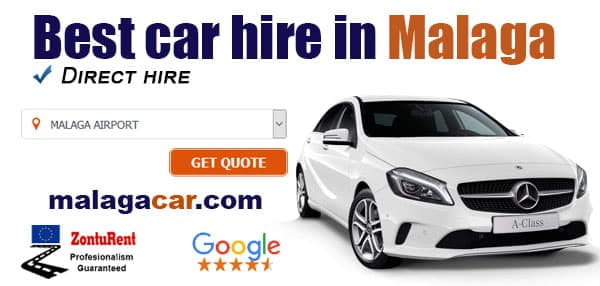 ';
Regulation for travelling to Spain with pets
Dogs and pets in general need passports and other documentation when traveling with them. Don't forget to have everything ready before taking the flight or crossing the border.
The passport is usually given by the veterinarian when putting the identification chip to the animal, be it a dog or a cat. This passport contains details of any vaccinations or treatment taken.
If you plan to travel around Europe you will only need this passport. If you plan to leave the continent or arrive in Spain from outside the European Union, you may need a certificate issued by an official veterinarian.
Below I specify more what documentation you will need if you decide to fly with a dog or cat to Spain:
General Rules to travel with dog or cat

Animals must be accompanied by their owners or representatives.
All animals must be correctly identified.
The health certificate for travelling to Spain must include text in Spanish.
Regulations for dogs and cats
Dogs, cats and ferrets must be accompanied by an animal passport and a microchip. The passport must have the necessary data depending on the country of origin.
Required vaccinations for dogs and cats
To bring a domestic pet into Spain, whether it is a dog or a cat, the passport must indicate that it has received the rabies vaccine and that this vaccine is in effect.
If the dog or cat is less than 3 months old it will not be allowed to enter the country as it will not have received this vaccine yet.
Special requirements from the UK
If you decide to travel to Spain from the UK with a dog or a cat, you must take a serum sample at least 6 months before the trip. This sample will be obtained in a laboratory authorized by the European Union and will be used to evaluate the neutralizing antibodies. The optimal result is 0.5 Ul/ml.
The animal should be vaccinated against echinococci and treated against ticks.
Passport requirements
If you are travelling from a member state of the European Union, the passport must indicate the following sections:
Owner
Description of the animal
Marking of the animal
Passport expedition
Anti-rabies vaccination
If you also travel with your pet from a non-EU state, you will be required to have a certificate of compliance signed by an official veterinarian in the country of origin. It may also be necessary to indicate other vaccinations or deworming treatments.
Regulations for birds, reptiles and other animals
If you decide to bring a pet bird, this must have a veterinary certificate of good health. It should be written in Spanish and made at least 10 days before the trip.
Please note that poultry do not count as pets.
Final Considerations
The regulations may be updated, so it is advisable to consult the requirements online.
The latest regulation dates from 2015 and can be found at:
https://www.mapa.gob.es/en/ganaderia/legislacion/animales-compania-normativa-zoosanitaria.aspx
Concerning travel to and from the UK:
https://www.gov.uk/bring-pet-to-uk
If you have any questions, you can always go to the embassy and ask.
Flying with a dog or cat
The first time we travel with dog or cat by plane we ask ourselves many questions, we will try to answer the most common.
First of all it must be borne in mind that for the government of Spain both dogs, cats and ferrets belong to the same category of pet. The latter, however, are not accepted by many airlines.
It is more common to travel with a dog than with a cat, the latter is not going to enjoy the trip too much. Unless it's a moving matter I wouldn't recommend it; a cat will be happier waiting for you to come home.
Can a dog or cat travel by plane?
Of course pets can travel by plane, but it depends on the airline. The airline is the one that ultimately accepts that dogs, cats or any other animal travel on the plane.
If the dog weighs more than 8 kilos, it can travel in a carrier in the hold. Each company can have some maximum measures, so it is advisable to contact the company and solve all the doubts you may have.
Pets pay for tickets and require advance notice to the airline. There is a maximum number of animals that can travel on an airplane and besides it is necessary to confirm that there are no allergic passengers.
Another option for especially large animals is to travel in a cargo plane or with dedicated animal transport services such as for example: https://www.animaltransportationassociation.org/
Can I bring a small dog in the cabin?
They usually allow the dog if it is small to travel in a carrier located at the feet in your cabin seat.
If the airline allows pets, then you might be able to bring your cat with you.
To be sure, you should ask the airline.
Which airlines allow you to fly with dogs?
Let's see which companies allow you to fly with dogs or pets:
Aer Lingus allows animals in the hold with limitations. (Information)
Ryanair does not allow flying with dogs unless they are assistance or Guide dogs and only on certain routes.
Easyjet does not admit pets although it facilitates the contact with someone who takes care of them during your absence. They accept assistance or Guide Dogs.
British Airways just allows pets in the hold. (Information)
Lufthansa allows pets. (Information)
Norwegian Airlines admits pets in the cabin and in the hold up to 50kg of weight. Above that weight must travel in a cargo plane. (Information)
Eurowings allows dogs or cats only in cabin and not from UK and Ireland due local regulation. (Information)
Air France allows pets. (Information)
Iberia does allow pets but with restrictions for flights from or to London. (Information)
Finnair Airlines allows pets. (Information)
Wizz Airlines doesn't allow dogs or cats.
Tuifly Airlines allow dogs or cats up to 6 kg in cabin or in the hold for heavier than that. (Information)
Turkish Airlines allows dogs and cats in cabin up to 8kg, except when a passenger is allergic. Pets can also travel in a suitable carrier in the hold.  (Information)
KLM allows pets in the plane. (Information)
Vueling allows pets in the flights but with some limitations. It is not available for flights from or to UK and Ireland.  (Information)
Security check at the airport with dog or cat
At the time of passing the security check you will have to pass with the animal in arms under the detector arc. The kennel will have to pass the X-ray inspection.
More information about travel with pets from AENA at http://www.aena.es/en/passengers/travel-pets.html
Car hire companies that accepts dogs
If you are travelling with your pet and you are already thinking on car hire in Malaga you may be interested to know that this is possibly the means of transport in which they will feel most comfortable travelling.
You will be able to take it with you and travel freely without restrictions, all you need is for the rental company to accept dogs and some other consideration.
Tips when travel with dog by car
Rental companies such as malagacar.com do not have any requirements and the only thing you will have to take into account are the basic health and safety considerations that I tell you below:
Make sure the dog has satisfied its needs before boarding the vehicle.
The animal must travel in a secure manner so that it does not distract the driver, so it will not have freedom of movement.
Never leave the animal inside the vehicle, a heat stroke could seriously threaten its health.
If the animal loses a lot of hair it is advisable to do a vacuum before delivering the car.
In addition, if you are going to make car routes during your holidays, I recommend that the dog has not eaten anything during the 3 or 4 hours prior to the trip. A trip by car could cause discomfort and dizziness to the dog, to avoid it the best thing is to avoid the food before the trip and if it is possible to give the dog a good walk before boarding the car.
In addition it is advisable to make a smooth and relaxed driving, this way you will avoid making our friend dizzy during the journey.
Travel with dog by boat or cruise
The case of traveling by boat with dogs or pets is similar to traveling by plane with pets. They should usually travel on deck or in vehicle space.
If you are traveling with a dog, it should be leashed and muzzled when entering and leaving the ship. They generally cannot travel with their owners, with the exception of assistance dogs; some fast travel companies such as Transmediterránea, which connect Malaga with Melilla, may allow smaller animals to travel in the cabin with their owners.
As a general rule, cruise ships do not admit pets, with the exception of a few, and prices are usually quite high.
Travel with dog by train
The medium and long distance trains in Spain accept dogs in pet carriers if they do not exceed 10 kg in weight. There are no restrictions on suburban trains and pets may travel without paying a ticket.
I travelled between Cadiz, Seville and Malaga with a medium sized dog on the train; we ended up having to take him out because he couldn't stand to spend too much time in the carrier; fortunately the train was empty.
Are dogs allowed in public transport?
In Malaga dogs are allowed in general in public transport, but with a few excepcions:
Public bus
The dog must be inside a pet-carrier for getting inside a bus.
Subway
Only small pets are allowed under the custody of the owner, but just if other passengers do not complain.
Commuter train
Dogs are allowed but they must be leashed and muzzled.
Taxis
Some taxis in Malaga allow dogs, you should request a taxi that allow them when booking.
Activities in Malaga to travel with dogs

Malaga Dog Party
Are you one of those who prefer to travel with a dog and you're in Malaga? Every year there is a party with dogs. In this event people from Malaga go for a walk with their pets through the streets. This event is Malaga Dog Party.
This event takes place on May and has other activities such as dog shows, a hairdressing school for dogs, a photo call for pets and a welcome surprise for those who participate in this dog meeting.
The whole of the amount collected will be destined to the animal shelters.
The itinerary has not yet been determined, but will be available on the event's website.
If you want to participate or need more information you can visit the official website:
Comparte este artículo: