Ocean Club Marbella is a high standing club located in Puerto Banus. A place where you will find the most glamorous on the Costa del Sol and which opens its doors every season at the end of April or begining of May.
Located at the beach front in the heart of Puerto Banus, the club combines a luxurious and comfortable furniture and brings together the largest number of amenities and services in 9,000 square meters: VIP area with 20 beds round of over 3 meters in diameter, massage area and international restaurant, in front of the beach.
About Ocean Club & Events
More than 25,000 people on average each summer enjoy the facilities at this beach club, of which 90% are foreign wealthy citizens and also celebrities from sports, film and music, as well as politicians or prominent figures of society are regular customers.
From early July to late August, the Restaurant will be open from 9:00 to 12:00 pm, while the bar will continue to serve the public until 2:00 in the morning.
If you want to know more about exclusive clubs in Malaga and how much will it cost a summer day in one of these glamorous clubs, you can visit our other article.
Some events may not be available this year, for more information please visit the official website at https://www.oceanclub.es/events/.
Friday Sessions every Friday
Fridays are special at Ocean Club and are celebrated with live performances, music, cocktails and as could not be otherwise, a great party in the pool.
 When: Every Friday of the season.
Timeless
Enjoy the glamour of Ocean Club during the Timeless event in a hammock by the pool.
When: May 23, June 20, July 18 and August 22 in 2021.
Champagne Party
The club celebrates on the last Sunday of each month a great Champagne party only suitable for the most privileged customers and for lovers of luxury, prestige, class and glamour. Champagne of the best brands, good atmosphere, dance and fun are together with the best music the main ingredients of these crowded and famous parties.
When: May 2, June 27, July 25 and August 29 in 2021. On May 30 of the same year, there will be a special edition.
Prices: From 120€ per person to 6000€ for a Super Vip space for 14 people. Tickets include 0.75l bottles of Dom Pérignon.
Nomade
As a nomad, relax in the oasis of glamour, music and fun that Ocean Club offers during the month of June together with JP Candela, an icon of house music in Spain.
When: Unknown or not planned in 2021.
Black & Gold Closing
Every beginning has an end and at Ocean Club it comes with the Black & Gold Closing event.
To attend the event, you will have to wear black and gold. In this party there will be a lot of fun, performances and live music.
When: October 2nd, 2021.
Prices: From 220€ per person to 4500€ for a Super Vip Table for 10 people.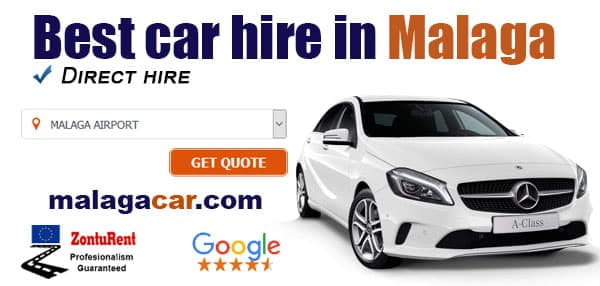 ';
Seasonal prices
There are different prices with options for all tastes and pockets that depend on the type of bed and the number of allowed people.
The prices for the season from 24 May to 26 August are as follows:
Small Round for 3 people: 135€ from Monday to Thursday and 175€ from Friday to Sunday.
Frontline Square for 4 people: 175€ – 225€
Ticket for Vip Round 3rd Line for 8 people: 225€ – 350€ (includes Dom Pérignon 0.75l)
Vip Round 2nd Line for 8 people: 325€ – 395€ (including Dom Pérignon 0.75l)
Ticket for Vip Pool for 8 people: 395€ – 475€ (including Dom Pérignon 0.75l)
Vip Deck for 8 people: 425€ – 495€ (including Dom Pérignon 0.75l)
Super Vip Deck for 8 people: 750€ – 975€ (includes 2 or 3 Dom Pérignon 0.75l and you must spend at least 1000€ that day)
Super Vip Square for 12 people: 975€ – 1250€ (includes 3 Dom Pérignon 0.75l and you must spend at least 1500€ that day)
Those prices are orientative; if you want to know the prices for the rest of the season you can check the official website.
https://www.oceanclub.es/bookings-prices/
More information and how to get there
Web: www.oceanclub.es
Address: Av. Lola Flores s / n, 29660 Puerto Banús (Map)

If you want to get there showing your status, you can do it using a luxury transfer, so you can drink and have fun without having to worry to drive. You can check our page about transfers in Malaga or use my personally recommended one, malagatransfer.co.uk.
Comparte este artículo: