Tag:
Activities
Find activities and things to do in Malaga and Andalucia while visiting the south of Spain
Are you looking for a quiet but well connected destination in Malaga where to spend your next holiday? Cancelada, halfway between Marbella and Estepona is a highly recommended destination that may be ideal for many of you. Let's discover it, will you join us?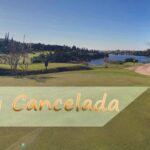 ---
This year the new edition of the Weekend Beach Festival takes place in Torre del Mar. A festival of concerts on the beach that will take place in July on the shores of Vélez-Málaga. A festival where artists of the importance of Black Eyed Peas and The Original Wailers among many others have performed in previous years.
---
Complete guide for all our readers who are planning to experience Easter and the Holy Week of Malaga up close, move around town and see the processions, we supply useful information, images and videos about all the processions. Find schedules, weather forecast and special timetables of suburban trains during this week. In general, and to begin, although hiring a car in Malaga is perfect for exploring the province and moving around the coast, if you go to see the Holy Week in Malaga city, we strongly recommend you to leave the car and move by public transport.
---
March is the transition month, a transition between winter and spring. Although officially the spring begins on March 20, Malaga is usually ahead and at the beginning of the month you can experience a major change in temperature. Among the questions are if we can bathe on the beach or the water is still cold, what clothes to bring, if it rains and if it cools during the night. We are going to review Malaga in March so you can start making a planning your trip.
---
With February we say goodbye to January and welcome the good weather. Although this month can still give us some rainy days it is not common and you can start enjoying the sun and a mild climate. It is the perfect month to enjoy many activities in Malaga. For example the first week in February past year we could enjoy a fantastic 21 º C. Would you like to know more about how is to visit Malaga in February?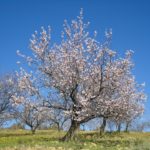 ---

The Rockin Race Jamboree celebrates this year a new edition, with many leading figures of the genre, being a must for thousands of lovers of this type of music from around the world. During the event there will also be a retro market of the 50's with vinyl records, clothing and other accessories.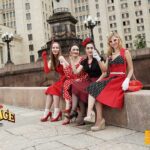 ---
Thinking of visiting Málaga in January and wondering about clothes to bring or if the sea temperature is good enough to swim? Usually this month is good for visiting interior villages but there are many activities you can do. Whether you are thinking about visiting us or just curious, I hope you will enjoy this article.
---
Wondering about Christmas activities and attractions in December? I will be updating this list but there are already many things to do in Malaga. From visiting the typical Nativity Scenes to children´s fairs. If you are looking for special Christmas events I will suggest some.
---
If you are one of those with interest in history you might find interesting visiting Marbella over the next few days. Visit the full-size replica of the Nao Victoria, a ship captained by Magellan which circumnavigated the world for the first time.
---
Are you going to visit Malaga in November? Then you may be interested in learning about Malaga's main Festivals and Fairs this month. We inform you about the main activities during the month of November in Malaga and how to get there in the easiest way.
---