Tag:
Activities

- Page number 14
Caminito del Rey, a trail now known worldwide for its beautiful views and past danger, has caught the attention of the giant Google which has digitized the path for its popular application Google Street View.
---
Malaga is increasingly attractive and is continually adding new projects to make the capital of the Costa del Sol a truly cosmopolitan city. This trend is already underway for many years. We remember those days when we passed by Malaga on the way to or from the airport approaching our holiday destination, but what could be incidentally perceived of Malaga was not exactly appealing or attractive.
---
During this cinematographic exhibition, the best Spanish short films are awarded and people are invited to a series of activities and cultural events in Malaga.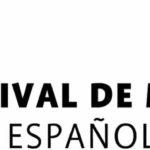 ---
Last week we proposed a trip to Ardales, a beautiful town belonging to the villages of the Guadalhorce valley, the green orchard of Malaga. There are good reasons to discover some spectacular places few kilometres off the coast of Malaga. Today we present Alora, situated 40 kilometres from Malaga and 53 kilometres from Marbella.
---
Are you interested in learning more about Malaga and want to visit the largest number of monuments and museums in the city? Then you'll be interested in what Malaga Pass is all about, a card you'll pay for once and get free access to Malaga's unique museums and buildings.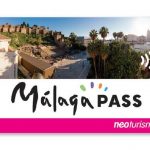 ---

If you like piano and classical music you have an appointment at the International Piano Festival in Marbella. An event that invites talented pianists from all over the world and offers performances in two categories, adults up to 35 years old and youngsters under 10, 14 and 18 years old. Do you want to meet promising young talent?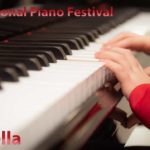 ---
The Skate Plaza in Fuengirola has become a magnet for skating lovers on the Costa del Sol. It is a space for all ages focused on the enjoyment of activities on wheels. There are also special events and competitions of skate, bicycle or skating. Visitors give a good feedback about this place, let's look at some of its particularities and why it is considered one of the best in Europe.
---
Planning a visit to the Upper Rock in Gibraltar? Wondering how to get there or where to park when visiting from Andalucia? Come and read all you need to know about this place and the airport with the shortest runway of the world.
---