Apart from political connotations and whether owned by Spain or England, Gibraltar as part of the Iberian Peninsula is quite pleasant and peculiar. It is generally an unknown place even for the Andalusians themselves. We are going to learn about Gibraltar, the Upper Rock and many other curiosities; are you in?
Curiosities of Gibraltar airport
There are now available direct flights from Bristol, Manchester, London and Tangier; the airport is very curious and actually has the shortest runway of the world. It is situated right on the border with Spain.
When a plane is  going to land, we can hear the sirens warning people to clear the space, as the runway crosses the only land access road to the city.
From there to the centre of the Rock, you can either walk (a stretch of 20 minutes), take a Taxi or you catch a bus that will leave you right in the city centre.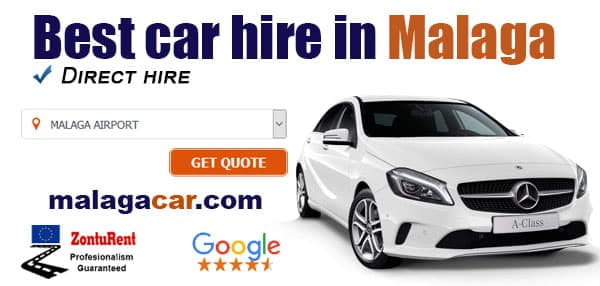 ';
Crossing the Gibraltar border
If you go to Gibraltar by car from La Linea de la Concepcion, arm yourself with patience because the queues at the border are generally very long. Another disadvantage is that Gibraltar has a very small extension and there do not fit many cars, thus a parking space is a treasure.
Apart from driving in up stunning hills, with wonderful views over some breath-taking cliffs, it is not advisable to bring the car into Gibraltar. It might be as well for further interest, that cars drive on the right side of the road, which might be additionally confusing.
Where to park and how to get there
You can park in La Linea and all areas near the border in the blue-zone parking for a price. Another alternative is to leave the car in the underground parking with a short walk from the border (2 Euros an hour). You can also try to park without paying but the walking distance will be larger.
Do not obsess over the price of gasoline, which is cheap, but what you save in gasoline, you will spend waiting in line at the border.
Boat to Gibraltar from Algeciras
Since 2010 there is available a new catamaran service, launched by the company Transcoma, which joins Algeciras with Gibraltar in twenty minutes. The new boat features 5 round trips daily from Monday to Friday and 3 on Saturdays.
Tourism is the main argument of this new initiative. The Campo de Gibraltar has many tourist attractions like the beaches, the historic centre of Tarifa or the golf courses and luxury housing developments in San Roque.
Discovering Gibraltar
In Gibraltar you will find southern Spanish climate and British Flags, Bobbys (the English policemen) and a special way of talking. The 'yanitos' (inhabitants of Gibraltar) have a special way for talking with a curious mixture of Spanish and English.
When paying, another mixture – you can pay in both currencies, the Euro and Pound Sterling but normally you will get the change in Pounds.
The major economic activity of Gibraltar is the income received by tourism. But that tourism is very particular since it has a number of characteristics that differentiates it from other travellers. Basically here the tourist stays only one day. In fact there are few hotels in the area; basically who is going to Gibraltar is because of curiosity or for shopping.
And to buy here, you just have to walk the Main Street. This street is full of shops selling clothes, gifts, electronics products, Tobacco and jewellery, among others. There are still some very cheap shopping samples, such as cigarettes. A carton that in Spain costs 27 Euros you can buy in Gibraltar for 15 Euros.
Getting to the Upper Rock
If you plan to visit the Upper Rock with your car, be prepared to pay about 10 Euros per person. Probably the most comfortable way of getting to the Upper Rock is by the popular cable Car. A word of warning, the apes are wild and quite antisocial.
UPDATES:
Javi from our Spanish blog commented that actually only vehicles with plate from Gibraltar can get to the Upper Rock.
Emo tells us that the walk up costs £16 for adults and £10 for children.
Gracias a todos por vuestras aportaciones.

Depending on how long you plan to stay in Gibraltar, there are several activities. Regarding the natural surroundings of the Rock, are very recommendable tours through the St. Michaels cave and of course a tour to the upper Rock.
Diving in Gibraltar and other activities
If you would like diving in Gibraltar, there are plenty of interesting reefs and currently more than 30 wrecks, a paradise for divers. In Gibraltar you will find  three diving schools which as well provide equipment.
A beautiful trip for the whole family is dolphin watching. You can combine these activities with a stroll through Main Street. Enjoy the colourful multicultural shopping offers, street cafes and Restaurants.
For more Gibraltar information:
Comparte este artículo: