Category:
Andalucia
Andalucia tourism, tips and tourist guides
Music is the perfect excuse to visit some of the most picturesque villages in Andalucia. The Pueblos Blancos Music Festival arrives in Ronda, Montejaque, Grazalema and Villaluenga del Rosario with international artists. A long and magical weekend that will begin on a Thursday and end on Sunday during the month of August. The perfect opportunity to begin the summer while enjoying good music and getting to know these beautiful rural environments full of history, culture and surrounded by nature. The stages for the concerts have been carefully selected, continue reading to know more about this annual event.
---
Facts and curiosities about Sierra Nevada, a perfect blog post for those considering a hikking, ski or snowboard holiday in Granada in winter while the snow-season or during the summer.
---
More than 500 years ago, the last Muslim was expelled from Granada by the Catholic Monarchs, leaving an imposing monumental legacy behind. The red castle, Al-Hamra, was for more than 200 years the last bastion of the Nasrid Kingdom in Al-Andalus, situated on a hill, with the Sierra Nevada in the background. Whoever walks today through its beautiful walled enclosures can still feel the magic of old days. A great monument that was a royal palace and military castle during the Nasrid dynasty. It caused astonishment among the personalities who visited it centuries ago, just as it still does today. Come with me and read more about this place.
---
Everything about flamenco dance in Andalusia and Andalusian folklore explained in a simple and entertaining way. Its origins and the best events or shows in Malaga to visit and even where are some flamenco schools.
---
Everything you need to know about the Fair of Jerez (also called the Horse Fair) in Cadiz. Why shouldn't you miss it and when it happens? I also explain how to get there by bus, train or car.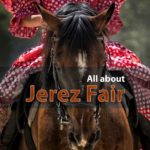 ---

Are you planning to visit Seville in April or May and want to make the most of it? I'll tell you what the weather is like in April and May in Seville, as well as the main activities that might interest you. I'm going to propose ideas so you can get the most out of your visit, are you in?
---
If you are wondering about interesting activities to do during the month of May I bring you ideas. This is the month of spring in Cordoba, there are many colourful activities that I am sure you will find interesting. How about a battle of flowers, sounds good? Also, don't forget the popular Cordoba Fair that takes place late this month, an event you can't miss. Would you like to discover Cordoba in May?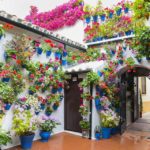 ---
The end of ski season is approaching and as every year a skiing in swimsuit event is being organized, a rather striking event which has been held since a few years being this new edition. If you ever thought how it would be to ski or snowboard without clothes or in swuimsuit it is your chance to try it.
---
Discover the best free hot springs in Andalusia, places that have been used since ancient times for their many health benefits. The temperature of the water that emerges from the interior of the earth will allow us to enjoy a pleasant bath during all the year.
---
April will bring us not only the spring but also activities and discounts to Sierra Nevada for skiing. The 30th of April is the last day of the ski season, if you are willing to take part in the called event 'ski the spring in Sierra Nevada', you are yet on time.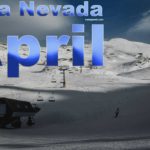 ---