The end of ski season is approaching and like every year there is a skiing in swimsuit event. This is a rather striking event which is held since a few years being this new edition. If you ever thought how it would be to ski or snowboard without clothes it is your chance to try it.
The snow season will be ending with various competitions and other events. On the same day the Andalusian cross-country skiing championship takes place in Sierra Nevada.
The new edition of this event at the ski station of Sierra Nevada is on 25th of April in 2020.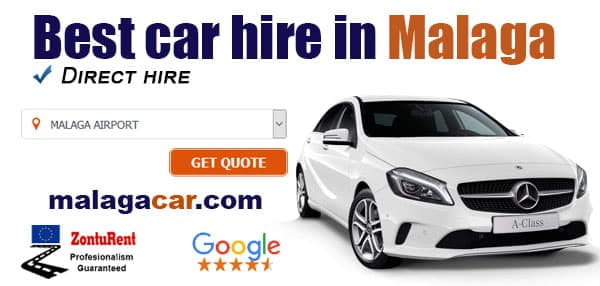 ';
Agenda of the Skiing in swimsuit day in Sierra Nevada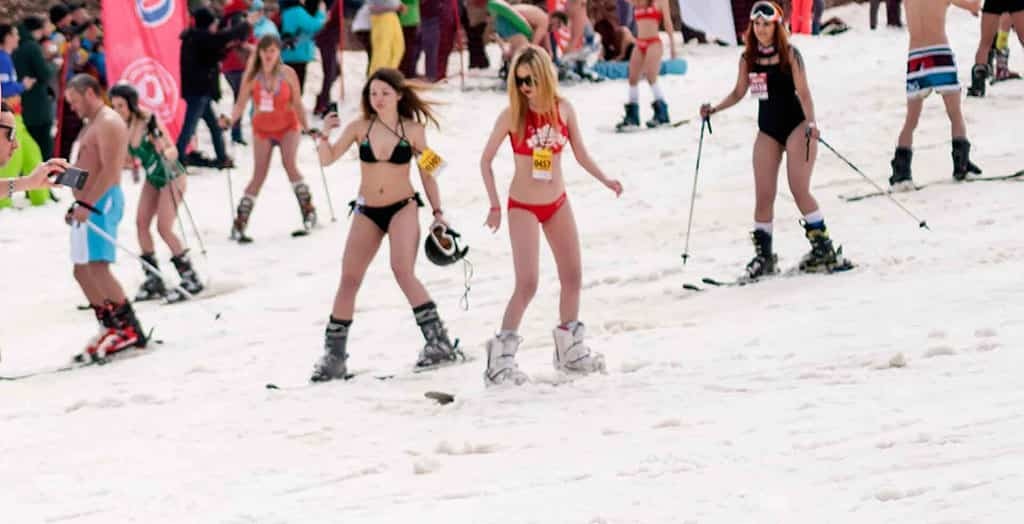 The schedule below is from past events, but it use to be similar every year:
9.00 a.m. to 10.00 a.m.: Collection of passes at the ticket offices located in Plaza de Andalucía.
10.00 a.m. to 11.30 a.m.: Wardrobe opening for clothes delivery, available at the restaurant Campanario de Borreguiles.
10.00 h.: Music, dance, make-up workshop and animation on Terraza de Borreguiles.
11.30 – 11.45 h.: Upload at Telesilla Emille Allais and subsequent hot chocolate.
12.00 h.: Descent into Bañador and photo contest.
In the esplanade of Borreguiles there will be music and tasting of products.
Ski pass free and at half price the following day
To take part in this event you must sign up at the official website. There is usually a limit of 500 participants. Those who join the event will be also able to buy the ski pass at half price for the day after this event.
To benefit from the discounted ski pass it is necessary to bring your ID card which you must show at the box office (open at 9am)  then you will be given a registration card that will give you access to services, prizes and a ski pass at exclusive price for the next day 22nd of April. For a free Ski pass get rid of your clothes during this event of April and ski in swimsuit.
For your warm clothing you can use a wardrobe in Borreguiles (closes at 11:30am) that has been free in earlier years, so we assume it will remain free for participants. Be patient if there are many people, the fun is only a few minutes away.
After all these steps you just have to take the chairlift and warm up the muscles, the event is about to begin. Try to be careful, falling on snow in a swimsuit carries more risks than doing it protected with special clothing for skiing.
It is not allowed to overtake the person who goes first,  you must follow that person at all times. Shortly after the descent they will proceed to the awards ceremony and the wardrobe will reopen for you to take back your belongings.
Remember that participants must bring their own equipment.
Inscriptions in:
https://sierranevada.es/es/invierno/eventos/
Other events during the month of April:
https://sierranevada.es/es/invierno/eventos/
Free ski pass?
Those who want to enjoy a day of skiing with free ski pass will have be participants of the swimsuit skiing event. During the last day of the season the price for ski pass at the station of Sierra Nevada is free.
Tips for skiing in swimsuit
Do not forget sunscreen. Sun's rays are specially dangerous here because of the sun´s reflection on the snow so it is necessary to be well protected with sunglasses and sunscreen.
Avoid risks, we already know you are a pro. Do not try to impress the bikini girls or guys in bathsuit by practicing your special skills without enough protecting clothes.

Video of previous events in Sierra Nevada
Competitions and activities
After you have participated in the swimsuit descent you will be able to participate in an individual, couples or group photo contest using different hashtags in your Twitter or Instagram account.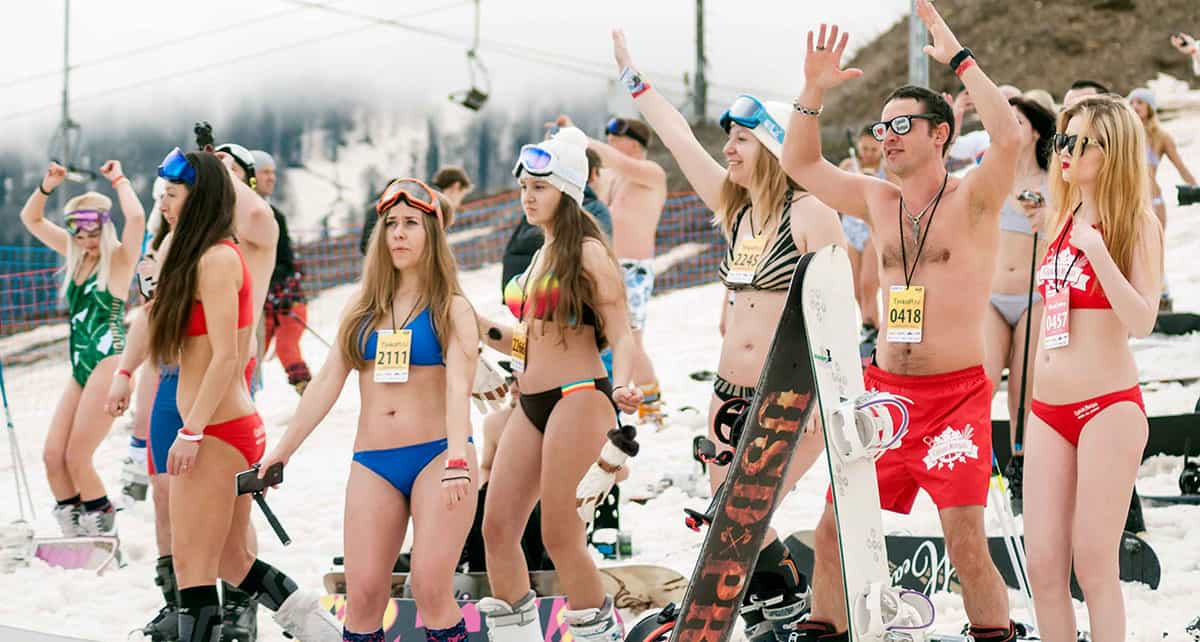 The participants have 24 hours to publish the photos and thus opt for the different prizes.
If you have never been yet to Sierra Nevada this is a good time to visit,  we have a page with information about the ski resort as well as parking in Sierra Nevada.
Comparte este artículo: