Category:
Granada
Granada tourism and information
Facts and curiosities about Sierra Nevada, a perfect blog post for those considering a hikking, ski or snowboard holiday in Granada in winter while the snow-season or during the summer.
---
More than 500 years ago, the last Muslim was expelled from Granada by the Catholic Monarchs, leaving an imposing monumental legacy behind. The red castle, Al-Hamra, was for more than 200 years the last bastion of the Nasrid Kingdom in Al-Andalus, situated on a hill, with the Sierra Nevada in the background. Whoever walks today through its beautiful walled enclosures can still feel the magic of old days. A great monument that was a royal palace and military castle during the Nasrid dynasty. It caused astonishment among the personalities who visited it centuries ago, just as it still does today. Come with me and read more about this place.
---
The end of ski season is approaching and as every year a skiing in swimsuit event is being organized, a rather striking event which has been held since a few years being this new edition. If you ever thought how it would be to ski or snowboard without clothes or in swuimsuit it is your chance to try it.
---
April will bring us not only the spring but also activities and discounts to Sierra Nevada for skiing. The 30th of April is the last day of the ski season, if you are willing to take part in the called event 'ski the spring in Sierra Nevada', you are yet on time.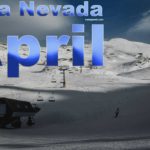 ---
Visiting Sierra Nevada in autumn is not expensive at all, now we can find very cheap flights to Malaga. These low prices in autumn on flights, hotels and car rental allow us to know some places in the province of Granada, located just 90 minutes from Malaga and the Costa del Sol. Now in October and November, shortly before the start of the ski season is an ideal time to enjoy the attractions of Granada without being the weather too cold.
---

World Snow Day is celebrated in January and Sierra Nevada is ready for you to enjoy it to the fullest. If you are planning to visit Sierra Nevada with children you may be interested to know all the details of this event that takes place every year in Granada and other ski resorts. This event is organized worldwide and most of the worldwide ski stations participate on it, oficially it's just one day, the sunday...but they use to extend it for the whole weekend and some ski stations even offer it one weekend every month.
---
Granada is known for having a great number of vigilance cameras and radars and bad traffic signs that aren't translated to English, so if you drive a car in Granada it's always highly recommendable to drive very carefully and paying special attention to the traffic signs. The fines for those who drive a rental car and commit any kind of traffic offense will reach them with a small extra charge as an administration fee. Continue reading to know the most common causes for fines, how to avoid them and how are processed by the rental agency, not only in Granada but in Spain.
---
Surely at this time of year, if we have not already done, we'll be wondering where we can spend the New Year in the company of our family, friends or that special person with whom we want to spend unforgettable moments. If you like the snow, skiing, hiking and discovering new destinations then you might like the idea of spending New Year´s Eve in Sierra Nevada, Granada.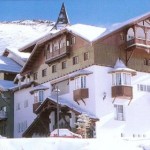 ---