Are you planning to spend your holidays in Malaga and looking for a different place to relax? Thermal waters are an excellent choice and beneficial to health.
I already wrote in another post about health benefits of swimming in sea, this time I will offer alternatives to the beach. You can mix both!
Thermal waters in Andalusia usually have pleasant temperatures, so they are ideal for relaxing during all the year. They consist of sulphurous water that arises from the interior of the earth, carrying a great number of minerals. It may have an unpleasant odour due to the sulphur, but it's beneficial to the skin and even has antioxidant effects when ingested.
Tips for a perfect thermal bath in Andalusia
There are some tips for taking advantage of the beneficial properties of a thermal bath. Let's read about them and pack up your bags, we go on excursion to the best natural thermal baths of Andalusia.
If in the thermal waters you visit there is mud you can apply on your body and head after the bath. Let the mud dry under the sun and once it starts cracking get rid of it by getting back to the water.
After the bath, why not taking advantage of the place and do some sightseeing tour? I'm pretty sure you will find nearby towns or hiking routes. In the second case you might want to leave the relaxing bath for after having practiced the walking route.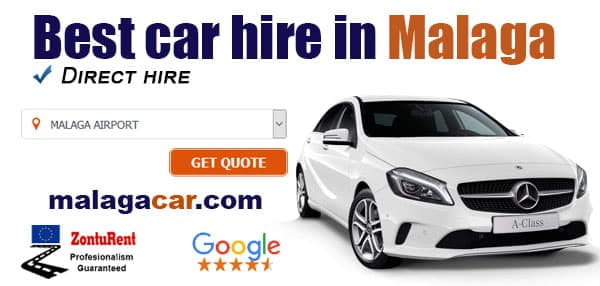 ';
Thermal baths in Malaga province
Natural thermal baths are often historically marked places that have been used since ancient times.
Thermal baths of Hedionda in Casares, Malaga
This thermal bath is free and it is next the the Manilva river in the municipality of Casares. You can go walking from Manilva and there are also several hiking trails around that might be of your interest.
According to the legend during the 1st century before our common age, the roman troops of Cesar were waiting to confront a battle in that area. The troops were not in best conditions as many of them had scabies with strong itches.
Some of them felt the need to dive into the water to relieve the waiting and discovered with surprise that the itch feeling had largely disappeared. Shortly after Julio Cesar would order to build those baths that survived until our days. Some say that even Julio Cesar himself bathed in there.
Is this legend true? There is no evidence to support this fact and it is very likely to be false, but we will never know. What is certain is that the baths were built by the Romans and they were later reformed by the Muslims during the Al-Andalus period.
Location in map and how to get there: https://goo.gl/maps/gcYn8HNTudq
Spring of sulphurous waters in Las Majadas, Alcaucín
Although it does not have the size for a nice bath of sulphurous waters, you can take water from this spring located in Alcaucín.
Keep in mind that the access is very confusing and it is usual to ask for help from the locals in the area. There are numerous hiking trails that can confuse you when you're looking for this place.
The easiest route by car is from Velez-Málaga, so if you are on the Costa del Sol, you must take this direction.
Location on map and directions: https://goo.gl/maps/ULhsA9Bnvmx
Vilo Baths in Periana
Of Arabic origin and surrounded by a wall and plants that provide a certain intimacy is this pool of sulphated water. Its size is small, just enough for about 4 people.
The surface of the water is not at 21ºC, so it may not be recommended for night or winter baths.
The area has a parking space for 10 to 15 cars. To get from the Costa del Sol you have to take Velez-Málaga direction, once there go north towards Periana.
Location on map and directions: https://goo.gl/maps/s3Dhyfi37ZJ2
Municipal swimming pool with iodine-rich waters in Almargen
During the summer this swimming pool is filled with water from Arroyo Salado in Almargen, iodine-rich waters that make it possible for the swimming pool in this town of Malaga to be filled with salt water.
You can visit the Almargen Museum, which is open from Tuesday to Sunday from 11am to 2pm.
Almargen is situated between Ronda and Antequera.
Location on map and directions: https://goo.gl/maps/i8L1G5Ny68F2
Thermal baths in Granada
Below are some of the main free thermal baths in Granada.
Thermal baths in Alhama de Granada
In Granada, just over an hour's drive from Malaga, you will find the thermal baths of Alhama de Granada. Those baths are divided in two areas, one is free and at the foot of the spa where there is a private one for the customers.
Alhama de Granada is a town known especially for its thermal baths of Roman origin. The Muslims named this town Al-Hama, meaning 'the bath'. It is next to the mountain chains of Tejeda, Almijara and Alhama, an environment of great natural beauty.
The free area consists of 3 small natural thermal pools with a capacity of around 20 people each.
You can visit the following map for getting there: https://goo.gl/maps/GMfrcMpFQvv
Hot springs in Zujar, Granada
The healing properties of this thermal waters have been known since Roman times, Plinio wrote about this location. Zujar is a town about 110 km. from the city of Granada and within the natural park of Sierra de Cazorla.

The water of this spring is especially indicated for skin diseases treatment and many other affections.
There is a restaurant with a pool that you can access for 2€. Another option is a small lake located next to the reservoir of El Negratin that can be accessed for free.
For getting to this place you can follow the map: https://goo.gl/maps/ULDd2rZKupo
If you want to find other natural thermal baths you can get to the hot waters of Santa Fe. The water temperature there is 36ºC. Find the place at the following map: https://goo.gl/maps/mCVNZ61QxTk
Tip: You might need to rent a car if you do not have your own vehicle. Those locations are not easily accesible by other transport means.
Comparte este artículo: