The history of Malaga goes back a long way. In this article I hope to arouse your curiosity to know the origin of Malaga. The birth of a city that cannot be understood without the sum of diverse cultures and civilizations, but everything began in a very concrete period, with the arrival of the Phoenicians to our coasts and the beginning of the commercial routes.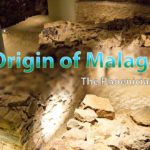 ---
March is the transition month, a transition between winter and spring. Although officially the spring begins on March 20, Malaga is usually ahead and at the beginning of the month you can experience a major change in temperature. Among the questions are if we can bathe on the beach or the water is still cold, what clothes to bring, if it rains and if it cools during the night. We are going to review Malaga in March so you can start making a planning your trip.
---
The Andalucia Day on the 28th of February is always full of activities and cultural events in Malaga. Are you interested in finding out more about this day and the different events taking place in the province? From a souk in the at Pier One, to traditional dances and Andalusian products in Torremolinos or a gastronomic event in Manilva. We are sure that some of the activities that take place this day will be of your interest.
---
27 to 29 MArch takes place Natura Malaga, an annual eco-fair where you can learn healthy and sustainable habits with lots of activities for the whole family. Among the many stands you will find all kinds of products and services. Visit our article for full details.
---
All the information you need to know about the Carnival in Malaga, the dates and calendar of activities, schedules of parades and competitions. Want to know more about what to expect this year?
---
With February we say goodbye to January and welcome the good weather. Although this month can still give us some rainy days it is not common and you can start enjoying the sun and a mild climate. It is the perfect month to enjoy many activities in Malaga. For example the first week in February past year we could enjoy a fantastic 21 º C. Would you like to know more about how is to visit Malaga in February?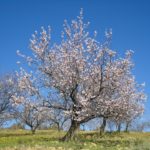 ---
Children and adults can enjoy a fun time on the ice, with a new ice rink installed in Andalusia Avenue, next to the entrance of the department store El Corte Ingles Malaga city, offering a new form of entertainment during the Christmas holidays. Find more ice rinks in the Costa del Sol where practicing winter activities and having fun on Christmas.
---
Wondering about Christmas activities and attractions in December? I will be updating this list but there are already many things to do in Malaga. From visiting the typical Nativity Scenes to children´s fairs. If you are looking for special Christmas events I will suggest some.
---
Christmas is arriving in Malaga and - how could it be otherwise - Christmas markets are emerging in Malaga, ideal to go for a stroll enjoying the great atmosphere with the stalls,which each year are more elaborate, and the Christmas lighting in Malaga.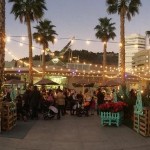 ---
Children can enjoy as every year with MIMA, a fair of Christmas activities that takes place in the Palace of Fairs and Congresses in Malaga. If you want to know more about this Fair and what it offers you can visit our article where we tell you everything. All these activities sound great.
---