Considering the current temperatures in most European countries, which are around 10 degrees Celsius, it is understandable that many are already looking at catalogues and travel offers for a short break into the sun with pleasant temperatures and blue skies. Join us to discover what the months of April and May are like in Malaga, the temperature and whether the temperature of the sea water already allows for a relaxing bath.
---
March is the transition month, a transition between winter and spring. Although officially the spring begins on March 20, Malaga is usually ahead and at the beginning of the month you can experience a major change in temperature. Among the questions are if we can bathe on the beach or the water is still cold, what clothes to bring, if it rains and if it cools during the night. We are going to review Malaga in March so you can start making a planning your trip.
---
When can you go to the beach or the countryside in Malaga? I answer this and many other questions in this basic guide for planning your next vacation or trip. Find out the times for activities and when are the dates of the different phases in Malaga.
---
With February we say goodbye to January and welcome the good weather. Although this month can still give us some rainy days it is not common and you can start enjoying the sun and a mild climate. It is the perfect month to enjoy many activities in Malaga. For example the first week in February past year we could enjoy a fantastic 21 º C. Would you like to know more about how is to visit Malaga in February?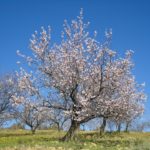 ---
Read about Malaga's Muslim past and its monuments route. The Moorish presence influenced the growth of our city in a way that was totally different from what was happening in the rest of Europe. Come and learn how our past has influenced our people, gastronomy and culture.
---
This year the Christmas lights in Malaga will be switched on by the end of November, will you miss it? The lighting decoration and switching date change every year, in past events they used up to 600.000 led lights in Larios street, the most centric and popular street in Malaga, nevertheless this city is one of the best places to enjoy the lighting in the world.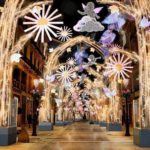 ---
Christmas is arriving in Malaga and - how could it be otherwise - Christmas markets are emerging in Malaga, ideal to go for a stroll enjoying the great atmosphere with the stalls,which each year are more elaborate, and the Christmas lighting in Malaga.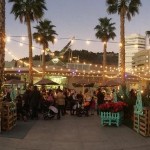 ---
Have you ever thought about going on holiday in a campervan or a motorhome? If you never thought about it, I hope I can tempt you; having one offers endless possibilities to make your holiday memorable. I'll give you information on what you need to know and places to camp under the stars. Are you up for it?
---
We are already at the end of August, while many of you are returning to the routine of work or planning to, others are packing up to begin their vacation in Malaga in September. Many tourists prefer September over August to spend their vacations. Towards the end of August there is already a drop in the number of towels on the beach, a clear indicator of the ending of the high season.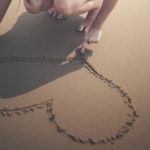 ---
What is the weather like in Malaga in August? Should you wear warm clothing when going out at night? Is it raining or cloudy? Many more questions will come in your mind as your plan your vacation. I will try to answer all the thoughts you might have about weather and visiting Malaga in summer.
---