Are you planning to visit Malaga in July and wondering what the weather is like and what the situation after covid? In this article I am going to explain you everything you need to know to enjoy your holidays with complete peace of mind.
The month of July usually has hot days, known as "terral" in Malaga. These are ideal days to spend in the swimming pool or on the beach.
Is it safe to visit Malaga after covid in July?
There are many reasons to want to visit Malaga during the month of July, although many may wonder what the situation is like after covid in Malaga.
The situation has been normalized and you only have to follow a few recommendations to be able to enjoy the visit with complete peace of mind, as you would do when living in your own city.
Use a mask where necessary: This includes shopping, closed spaces or where there are crowds of people.
Clean your hands in accessible dispensers.
Keep a safe distance from other people: Whether picking up our rental car, going to the beach or shopping. We should keep a safety distance of between 1.5 and 2 meters.
Respect the rules that we find, either in community pools or in anywhere else.
Also, if for any reason or emergency you have to go to a health centre, I can say that it is totally safe and everything is organised so that there are no crowds.
More information in English here:
https://www.nhs.uk/conditions/coronavirus-covid-19/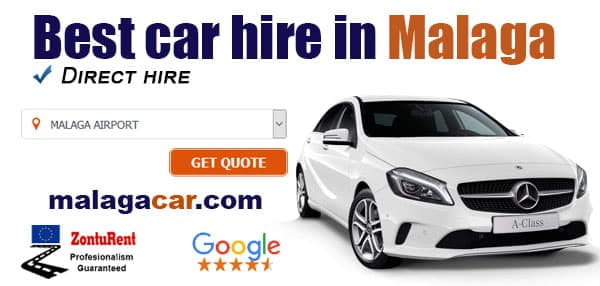 ';
Malaga weather in July
Malaga's weather in July is characterised by rising temperatures; the sea water is already usually at a pleasant temperature for bathing and the sun can already cause burns if we are not careful; I can recommend you to take a look at our article on sunbathing tips.
Temperature
Maximum temperatures no longer tend to fall below 30 degrees, while minimum temperatures reach 20 degrees, usually at night.
During this month it is already possible to find especially high temperatures; in 2019 were reached a maximum of 39ºC in the middle of the month, although the normal temperature was around 30ºC. The minimum temperatures do not usually fall below 20 ºC or less during the night, so it is possible to take a nice walk on the beach shore at sunset.
More information about the weather and temperatures here:
https://weather.com/en-GB/weather/today/l/b97c223e05bba7da93634e738566de2443f2d7c8a244c3466ede2f19544b09ab
Does it rain in Malaga in July?
It usually does not rain in Malaga in July. The average rainfall in recent years is 0, so we can expect that it will not rain any day and if it does, it will be in a very casual way.
You don't need an umbrella or rain gear, it is not going to rain in July in Malaga.
Is it safe to swim at the beach?
It is absolutely safe to swim at the beach, in fact the other day I went with my son and we had a great day at the beach in Malaga. The temperature was perfect and I could see my own feet, the water was crystal clear.
When choosing a place on the sand, we should keep a reasonable distance from other people and avoid coming closer than 2 meters. Some beaches have an information panel to remind us of the basic safety measures to enjoy a day at the beach with complete peace of mind.
Sea temperature in July in Malaga
The sea has already reached a pleasant temperature of about 22 or 23 degrees, it will only be exceeded during the month of August in Malaga but not by much more. ¿How does it feel that temperature? For me it feels a little bit cold in the beginning, but very easy to acclimatize and in the end you end up not wanting to leave the water.
If you are thinking of enjoying the beach and a swim in the sea, this month is ideal to do so.
What clothes do you need to come to Malaga in July
July is the month with the highest level of ultraviolet rays. We recommend always being ready with protective cream and sunglasses.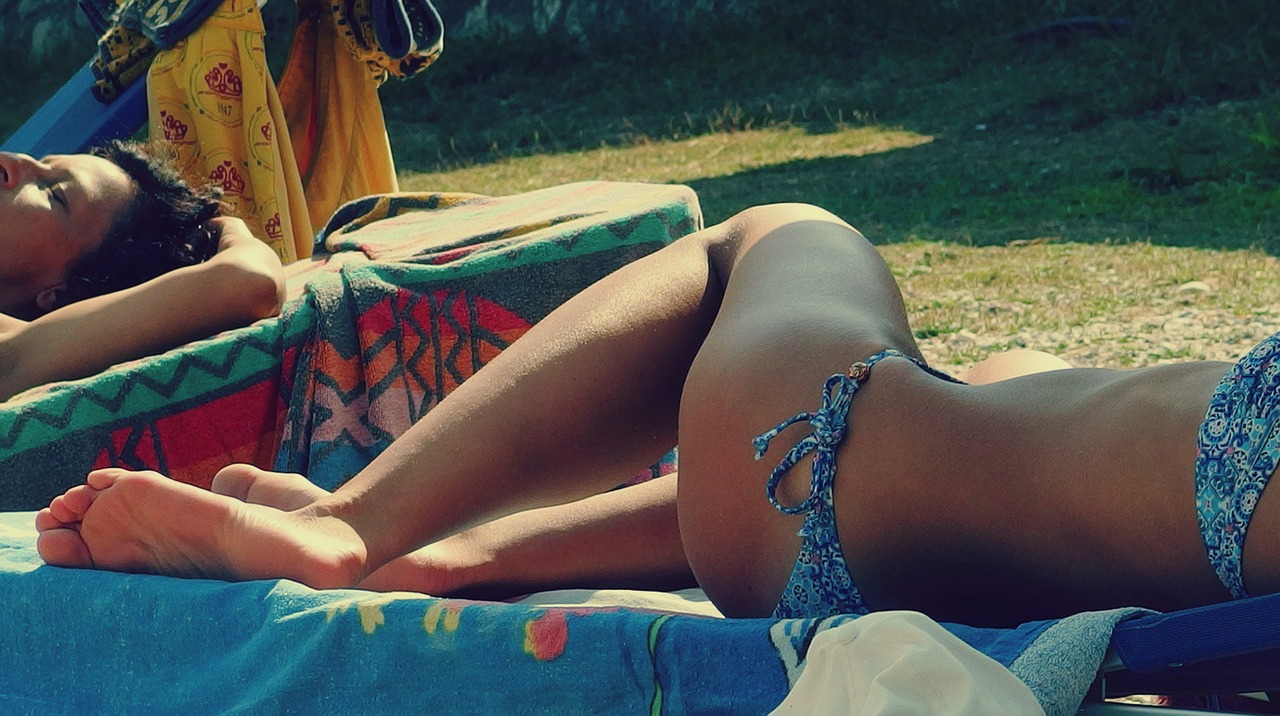 I will not recommend bringing towels, mats or any other utensils for the beach. You can buy everything at any shop next to the beach at a good price and save some space in your luggage.

More than one swimsuit; especially useful to use while another one dries.
Shorts.
T-shirts and short-sleeved shirts.
Summer pyjama.
Sunglasses.
Sun cream with an appropriate protection factor. You can read our guide to sunbathing if you have doubts about which one you will need.
Recommended activities in July
Usually there are many events and activities in July. There may be limitations this year due to the situation with the coronavirus and to avoid crowding.
The Benalmadena cable car opens during the whole month of July 2021 on weekends, so it is possible to safely enjoy its facilities. Opening hours are from 10am to 6pm.
It is also a perfect month to enjoy the natural pools in Malaga; although always respecting the safety distance from other people.
I did write some things to do in Marbella and also in Benalmadena; in case you want to read some ideas.
There are concerts in July 2021, if you are interested you can take a look at the artists visiting us during the month of July both in Marenostrum Fuengirola and Starlite Marbella.
The processions of the Virgen del Carmen on July 16th, you might want to see how it is one of the most spectacular traditions of Malaga. They are celebrated in a special way in the coastal districts.
On 12, 13, 19 and 20 July the Antequera Light Festival takes place to commemorate the declaration of the Dolmens as a World Heritage Site. It takes place in the Museum's conference hall from 8.30 pm.
Comparte este artículo: