Benalmadena Cable car opens again in 2018 on Friday, February 17th. The opening time is from 11am to 6pm and it will open every day of the week*.
The Cable car ticket also gives you access to a birds show, some of the birds are griffon vulture, white head eagle or owls among others.
After a journey of about 15 minutes by cable car up the side of Mount Calamorro visitors arrive at the summit about 800 meters above the sea level. From there you can contemplate not only the coast and the municipalities, but on clear days you can see the African coast.
Benalmadena Cable car schedule and activities
16 February to 25 March, the opening hours are from 11:00 to 6:00 pm.
26 March to 30 June it is from 11:00 to 7:00 pm.
Birds of prey show every day at 1pm and at 5pm.
1 July to 31 August it is from 10:00 to 12 midnight.
Birds of prey every day at 1pm and at 8pm.
Photos with birds from 6:30pm until 7pm.
Planetarium in Spanish and English from 10pm.
The month of September is from 11:00 to 7:00 pm.
In October the timetable is from 11:00 to 6:00 pm.
1 November to 6 January, from 11:00 to 5:00 pm.
*The schedule is valid for 2018. For details about the opening times in later months you can check the official page.
https://www.telefericobenalmadena.com/plan-your-visit/opening-days/?lang=en
*Departures are continuous and last 15 minutes, the last descent is 15 minutes after closing time.
*Folding baby buggies and bicycles are allowed.
*Pets are not allowed.
*There are trains from Arroyo de la Miel train station to Málaga until 0:33 and to Fuengirola until 0:00. You can check the commuter train timetables.
Special Activities
With the advent of summer, the Magical Nights are available where, in the evening, in addition to enjoying the trip by cable car, you can also attend an exhibition of birds of prey at 8 pm and an open-air Planetarium at 10 pm.
From the Planetarium with the help of experts in Spanish and English you will be able to know different stars, galaxies, planets and even constellations.
Hiking in Monte Calamorro
From the summit of Calamorro Mountain you can walk some hiking paths. The path crosses a part of this Malaga mountain at around 800 meters above the sea level.
One of the hiking routes features a comfortable walk among pines and typical Mediterranean vegetation where enjoying a natural environment and pure air.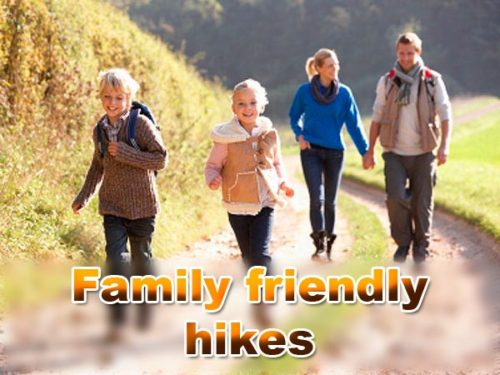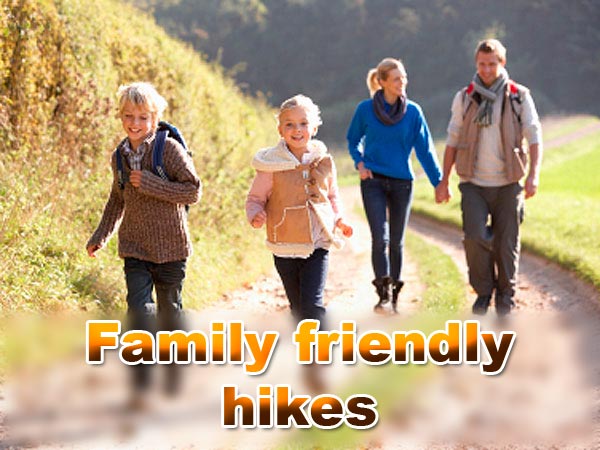 There are marked paths which will head you to different viewpoints. I recommend bringing a camera with you to immortalize the beautiful views of the Costa del Sol, Sierra Nevada and even the African coast on clear days.
This hiking route is 3 km. long and will take approximately 1 hour and a half.
Route difficulty is low so it is recommended for everyone.
For getting to this hiking route at Calamorro Mountain you can take the cable car for getting to the summit or use any of the trails from Benalmadena or Torremolinos, although this option is not for everyone because of the distance and the steepness of the terrain.
One of the most popular routes you can do from any direction is from Calamorro Mountain summit to Cañada del Lobo (Wolf's Gorge), just 2.5 kilometers large.
Calamorro Mountain services and activities
The cable car joining Arroyo de la Miel with Calamorro Mountain summit has leads to the appearance of services and activities aimed to everyone:
Guided walks with a monitor
Rest areas
Viewpoints
Paragliding area
Bird's shows included in the cable car price.
Restaurant and fast food.
In summer there is also an astronomical observation area.
Benalmadena Cable Car prices
Buying a ticket online for Benalmadena Cable Car is cheaper than if you buy in person however website does not sell single trip tickets, you must buy it in person.
Adult round trip
Price online: Between 10.50€ and 15€, depending on day and month.
Round trip for children between 3 and 10 years old
Price online: Between 9.00€ and 12€, depending on day and month.
Disabled round trip
Price online: Between 9€ and 11€, depending on day and month.
*In some special events there are promotional discounts or free tickets for some family members. I recommend you to follow this blog to be updated!
*Remember that if you buy tickets online you must have a printer. It is essential to show the tickets on paper.
*They sell one-way tickets, in case you want to walk back. They represent an average saving of 1€, so they do not compensate economically.
Restaurants and where to eat
There are eating places at both the cable car area in Arroyo de la Miel and the summit at Monte Calamorro:
Cafetería at the entrance of cable car
In Arroyo de la Miel inside the cable car area there is a restaurant.
Cafetería at Calamorro Mountain summit
In the arrival area of the cable car there is a café with beautiful views of the coast.
Fast food at the summit
Small kiosk with hot dogs, pizzas, ice cream and drinks.
*Prices range from 7.60€ for a hotdog with chips and soda to 11€ for a grilled chicken menu with salad, bread, soda and dessert if you book online. The purchase in the park without reservation is between 10€ and 13€.
How to get to Calamorro Mountain and the Benalmadena Cable car
There are two options, one of them is using the cable car in Benalmadena, another is using your own vehicle or walking directly to the summit.
If you are going to use the cable car there is a parking area close to Tivoli World, from there you can go by foot. Price for parking is 1.50€
Address: Explanada del Tivoli. 29630 Benalmadena (Malaga)
Do not own a vehicle? Then you can go by train to Arroyo de la Miel (use the commuter train), the cable car is at 5 minutes by foot heading to Tivoli World.

Aditionally if you prefer going to the Calamorro Mountain by foot the approximate distance is 6 kilometres from the train station. The terrain is quite steep so be advised. It is only recommended if you know what you are doing and you are in good shape.
For visitors reviews and map location visit: https://goo.gl/maps/7DecSpLgoY62
For more information please visit the Cable Car Benalmadena web site at http://telefericobenalmadena.com/?lang=en
This is part of our family friendly hikes in Malaga.
Comparte este artículo: