This year the Christmas lights in Malaga will be switched on by the end of November, will you miss it? The lighting decoration and switching date change every year, in past events they used up to 600.000 led lights in Larios street, the most centric and popular street in Malaga, nevertheless this city is one of the best places to enjoy the lighting in the world.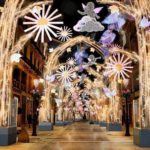 ---
What is the weather like in Malaga in August? Should you wear warm clothing when going out at night? Is it raining or cloudy? Many more questions will come in your mind as your plan your vacation. I will try to answer all the thoughts you might have about weather and visiting Malaga in summer.
---
If you are planning to come to Malaga in June you can't miss this post. I'll tell you the 5 main reasons why it's a good idea, the weather, the clothes you should bring and also find activities that only take place during this month.
---
With February we say goodbye to January and welcome the good weather. Although this month can still give us some rainy days it is not common and you can start enjoying the sun and a mild climate. It is the perfect month to enjoy many activities in Malaga. For example the first week in February past year we could enjoy a fantastic 21 º C. Would you like to know more about how is to visit Malaga in February?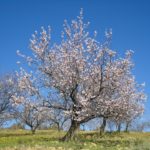 ---
Everything you need to know if you plan to visit Malaga during the month of July. Going to the beach, shopping or enjoying outdoor activities. I will tell you the clothes you will need, about the weather and if it is a good idea to go to the beach during this month.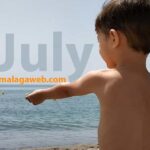 ---

Wondering about Christmas activities and attractions in December? I will be updating this list but there are already many things to do in Malaga. From visiting the typical Nativity Scenes to children´s fairs. If you are looking for special Christmas events I will suggest some.
---
Christmas is arriving in Malaga and - how could it be otherwise - Christmas markets are emerging in Malaga, ideal to go for a stroll enjoying the great atmosphere with the stalls,which each year are more elaborate, and the Christmas lighting in Malaga.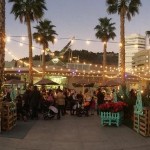 ---
Are you planning to visit Benalmádena? Then you might be interested in this list with more than 25 ideas to do in Benalmadena, with the main squares and places you can visit. We accept suggestions; do you have a favourite place or place to walk that you would like to share?
---
The Andalucia Day on the 28th of February is always full of activities and cultural events in Malaga. Are you interested in finding out more about this day and the different events taking place in the province? From a souk in the at Pier One, to traditional dances and Andalusian products in Torremolinos or a gastronomic event in Manilva. We are sure that some of the activities that take place this day will be of your interest.
---
All the information you need to know about the Carnival in Malaga, the dates and calendar of activities, schedules of parades and competitions. Want to know more about what to expect this year?
---