This year 2020 the Malaga Carnival will begins on 26th of February and will last until 6th of March. Continue reading to learn about the preparations and activities that will take place from the beginning to the last day of Carnival.
Continue reading to know more about Malaga Carnival events or check other featured carnivals:
Malaga Carnival Calendar
After the preparations, the Carnival officially starts on 26 February at 8 pm. Although before that there will be some activities that could interest you.
Saturday 26th February
8 pm – Málaga Carnival inauguration at Plaza de la Constitución.
9.30 pm – Election of Gods at Plaza de la Constitución.
Sunday 27th February
All events take place at Constitution Square.
12:00 – Children's Carnival inauguration.
12:30 pm – Election of Princes and Gods for children with activities.
5.30 pm – Children's parade.
The itinerary of the children's parade is as follows:Plaza de fray Alonso, crossing Plaza de la Legión, Cerezuela, Rotonda Lola Carrera, Puente de la Esperanza, Prim, Atarazanas, Puerta del Mar, Alameda Principal (right side), Marqués de Larios, Plaza de la Constitución, Granada, Plaza del Carbón, Plaza del Siglo, Granada, Méndez Núñez, Plaza de Uncibay, Casapalma, Cárcer, Madre de Dios and arrival at Plaza de la Merced.
Monday 28
Children's workshops.
Exhibitions.
Málaga CF song competition.
Youth competition.
Performances by children's groups.
Children's parade, starting and finishing at Plaza de la Constitución from six in the afternoon.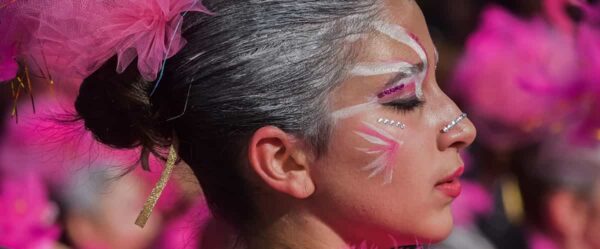 Friday 4th March
Parade of carnival gods and entertainment groups.
The route of the parade is from the Plaza de la Constitución along the streets Granada, Plaza del Carbón, Plaza del Siglo, Duque de la Victoria, San Agustín, Echegaray, Granada, Méndez Núñez, Plaza de Uncibay,
8:30 pm – Flowers Battle.
9:30 pm – Gala Drag Queens.
Sunday 6th March
Parade of gods through the centre of Malaga.
Contest of presentations and "popurrís" on the stage of the Plaza de la Constitución.
17:00 – Burial of the boquerón (anchovy), which will bring to an end a party that will go down Calle Larios and Paseo del Muelle Uno to La Malagueta, at the Antonio Martín restaurant.
More information about the Malaga Carnival
If you want to know more about the carnival of Malaga, as well as its history and some curiosities we recommend visiting our website about the Carnival of Malaga.
You can also find more information on the official website, download registration and authorization for participation of minors:
https://www.carnavaldemalaga.es/
On their Twitter page, Facebook or Instagram.
https://www.facebook.com/carnavaldemalaga
https://twitter.com/CarnavalMLG
https://www.instagram.com/carnavalmlg/
If you wish you can visit the official Carnival channel in Malaga:
https://www.youtube.com/user/CarnavaldeMalagatv
Official video of Malaga Carnival 2020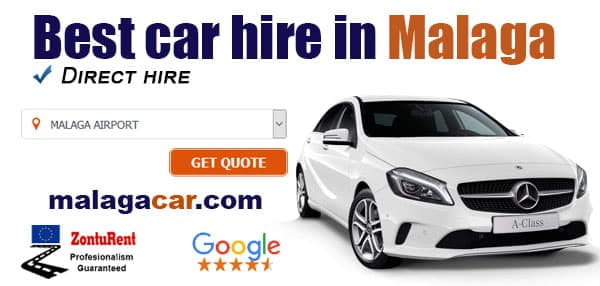 ';
Marbella Carnival
Marbella Carnival dates are between 26 February and 1 March. We can expect a lot of colour and fun on the streets, the typical singing groups, competitions and festivals.
Marbella is the perfect place for leisure and fun. It  offers since decades an excellent infrastructure for international "high standard" tourism. However, Marbella maintained its traditional festivals; a large number of people take to the streets to enjoy fun-filled days, as for instance during Carnival.
There are not only are festivals, music, humour and parades, but also a good number of tastings of typical dishes in the street. If you are in Marbella or if you decide to travel to this city of the Costa del Sol in these days, go outside and have fun with the locals. The city has several costume shops if you fancy immerse yourself in the party and fun.
Nerja Carnival
This year the Nerja Carnival will take place from 24 to 27 February. An event with many activities for all audiences that takes place mainly in the Plaza de España and the Balcony of Europe.

Featured events of the Carnival of Nerja:
24 February: Opening ceremony at the Villa de Nerja Cultural Centre and Carnival group festival.
Children's fancy dress competition and election of Momo and Ninfa, children and adults.
Carnival Parade. In past editions the route was as follows from 5pm: Plaza de España, Calle Jaen, Diputación, Plaza Cavana, Calle Granada, Plaza de la Ermita, Calle San Miguel, Plaza de Cantarero, Calle Pintada, Puerta del Mar and return to Plaza de España.
After the parade, the carnival will continue with a party in Plaza de España where the winners of the costume contest will be announced.
27 February: From 4:00 pm the Burial of the Boquerón begins, a parade or funeral march through the streets of Nerja to Calahonda beach.
Fireworks from approximately 7 pm onwards on Calahonda beach, which can be seen from the Balcón de Europa.
Tolox Carnival and Powder's Day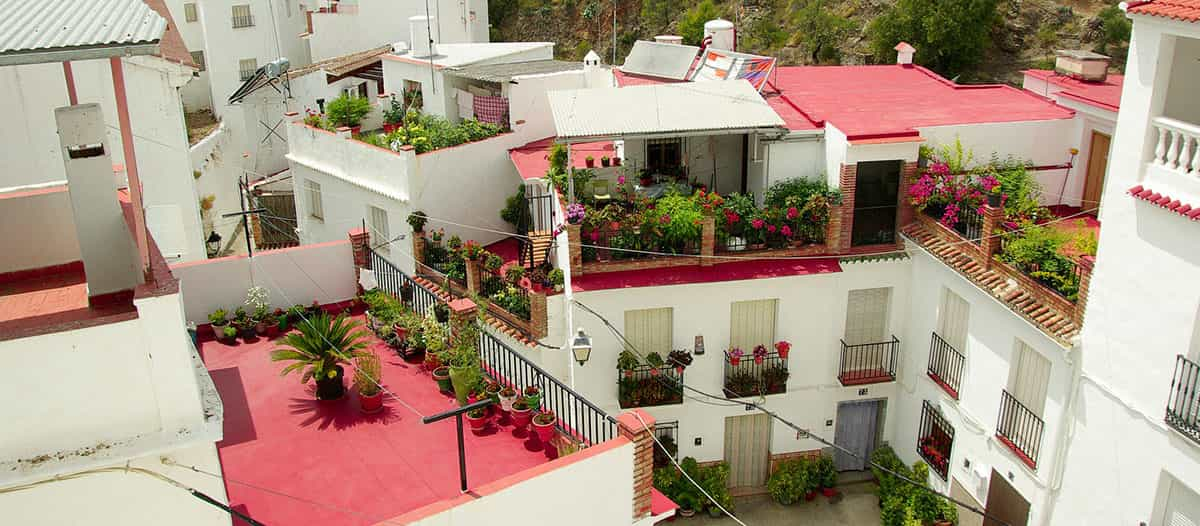 Tolox has one of the oldest known carnivals in the province of Malaga and is called the 'Día de los Polvos' (Powder's Day). It is traditionally celebrated on Ash Wednesday, which in 2022 is on 2 March.
It is a tradition that comes to us from the 19th century and during which people throw talcum powder at each other.
Comparte este artículo: