If you want to know the latest news from Malaga airport and the Covid-19 situation in 2021 continue reading, you can also read an extract of news from past years.
Almost full recovery this summer
The statistics have shown that the airport has recovered its activity and flights by 80% compared to the same beginning of August 2019, when there had not yet been any pandemic.
Undoubtedly good news for the tourism sector on the Costa del Sol.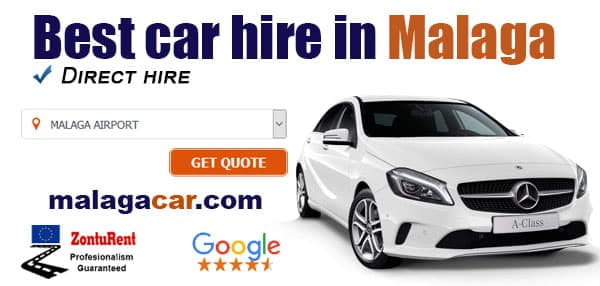 ';
Is PCR or Vaccunation required when flying to Spain?
Spain will require British tourists to be PCR negative or fully vaccinated as of Friday 2 July.
New App for passengers
This new AENA tool, which you can download from your phone, will guide you and help you during your journey, from planning to the flight itself, paying special attention to your stay at Malaga-Costa del Sol airport.
It will be improved over time, and you will be able to save the location of your parking space or share your location with other people, among many other aids.
Hotel el Fuerte offers free Covid-19 tests
Hotel El Fuerte in Marbella offers PCR or antigen tests to clients residing outside Spain who require them to return to their country of origin. The only requirement is to spend at least 2000 euros at the hotel during your stay.
If you live outside Spain and need a test to return, this could be an option to consider.
This certification ensures the airport compliance with recommended health measures by the International Civil Aviation Organisation.
Flights from UK are back in 2021
The main London airports and the usual airlines recovered part of their operations with Spain on Monday.
Malaga airport receives the first four flights after opening to the UK even after they do not recommend flying to the peninsule yet. We can expect that in June, the situation between United Kingdom and Spain will be back to normal.
Travellers who were asked answered that they needed a vacation or that they had to visit their second residence in Malaga.
New green areas in the airport
Aena installs four automated vertical gardens with more than 10,000 plants in the terminal to improve environmental quality and the well-being of travellers.
Ryanair will connect Malaga airport with Rabat
Despite the actual situation, some companies like Ryanair are already looking fordward the summer. They are planning two weekly flights between Malaga and Rabat starting on 1st July.
This connection will have a flexible ticketing policy, so that passengers will be able to change their flight dates twice free of charge.
Find prices and more information from their website at: https://www.ryanair.com/
Diagnostic tests at the airport
Malaga airport will have a diagnostic test clinic in the departures area. The aim is to facilitate the return of passengers who require these tests in their countries of origin.
AENA informs that in order to have access to these tests it is necessary to have a boarding pass.
This laboratory will be equipped to carry out diagnostic tests for active infection (PDIA) for SARS-CoV2: PCR test (RT-PCR of COVID19. Nasal and pharyngeal exudate); rapid antibody tests, rapid antigen detection tests or high-performance serology (ELISA, CLIA, ECLIA) and clinical analysis.
The tests will not be free of charge, but will be priced according to the market price.
Malaga Airport in August 2020
Many of you will wonder what the situation of Malaga airport has been like during this atypical month of August 2020. The covid-19 has undoubtedly affected the number of flights, but not as much as you might think.
Malaga airport has maintained a high level of activity during the month of August, although at half the rate of the previous year.
You can see numerous flights scheduled during this week which include destinations such as London, Manchester, Dublin, Prague, Liverpool, Brussels or Copenhagen among many others.
Today, Monday 31 August 2020, there are 1048 flights scheduled, of which 799 have an international origin or destination and the remaining 249 are domestic flights. Many tourists return to their countries at the end of August and many others will arrive during the month of September.
UK require now a quarantine after travelling to Spain
United Kingdom decided to require a quarantine of 15 days for those who flight back to UK from Spain since 26 July. Airline like TUI even did cancel their flights, is your flight cancelled?
This measure received a lot of criticism, as there could be flight corridors to safe regions or they could require a Covid-19 test on arrival.
I personally except this quarantine not to last long, just hold your breath.
The official website with latest news about flying to Spain here:
https://www.gov.uk/foreign-travel-advice/spain
Resume of flights from UK to Spain
There is a planned resume of flights to Spain from 1st of July. Among the airlines that have already available flights in July within the European territory are Ryanair, Iberia, Vueling, British Airways, Easyjet and Jet2 among others.
If you are considering taking a flight to Malaga, I recommend to check your airline for availability and book well in advance.
Is it safe to fly after Covid-19?
Airlines are paying special attention to the safety of their passengers.
Among the rules that we find are to maintain a safe distance from other passengers at the boarding gate. Masks must be worn by passengers and crew throughout the entire journey and food or shopping services are disabled.
Aircraft cabins are equipped with HEPA air filters that filter out 99% of the suspended particles, as well as possible viruses like Coronavirus.  This air is also renewed every short time, so it is difficult for any pathogen to spread inside.
Planes and airports are disinfected daily. Malaga airport has also installed gel dispensers, separation screens and signs to facilitate passenger traffic.
For more information we recommend visiting our article on flight cancellations and delays. There you will find information on how to proceed if your flight has been cancelled and the status of the airlines.
As of March 19, no quarantine has been implemented at Malaga airport. It is to be expected that it will arrive sooner rather than later.
Older news
Due the Coronavirus situation, we are considering all news prior this to be old news.
Flights between Malaga and Lyon
Volotea airline will offer flights between Malaga and Lyon from April in 2020. This route is added to others like Asturias, Bilbao, Bordeaux, Genoa, Nantes, Nice, Palermo, Toulouse and Venice
Connection with Tel Aviv in 2020
The Costa del Sol airport will connect with 4 flights the capital with Tel Aviv from May to October.
Air Europa is launching the connection between Israel and Spain with a Boeing 737 every Tuesday and Thursday.
The Sun d'Or airline will also offer two more flights from Malaga, on Mondays and Wednesdays with a Boeing 737-800 that has a capacity of 189 passengers.
Qatar reconnects with Doha
Qatar Airways will reconnect Malaga airport with Doha from 24 May to 28 September in a B777 with capacity for 350 passengers.
The best airport in Spain?
Malaga has been considered one of the best airports in Spain in terms of services. But what does it offer to win such a distinguished award? It has restaurants such as Jamie's Dali or Kirei by Kabuki, both of which are internationally renowned. It is also an airport that is ready for family travel and has a train station that connects with numerous destinations along the Costa del Sol.
CO2 reduction plan at Malaga airport
Malaga is one of the few airports in Spain working to improve carbon emissions. Malaga airport has managed to renew certification and improve a level in the Airport Carbon Accreditation programme.
Among the measures taken are the purchase of renewable energy and a self-sufficiency plan with solar energy; it would not be surprising the use of other initiatives such as Deposy for waste management.
Opening of Hard Rock Cafe
The prestigious Hard Rock Cafe chain is expected to open its doors during the month of March at Malaga airport.
Hard Rock Cafe has about 10 establishments in Spain; one of them will be in Marbella and another in the port of Malaga.
News for 2019
Looking for older news? Find below what did happen in past years.
Direct flights between Geneve and Malaga
A weekly flight is established between Malaga every Wednesday at 10.20 am and Geneva in Italy. From Geneve a plane will also depart every Wednesday to Malaga at 7.15 am.
This route joins others that the company has with Europe including Bordeaux, Nice, Nantes, Palermo, Toulouse and Venice.
The price ranges from €50 per ticket, although it may vary slightly depending on the month chosen.
The offer starts in June and extends until the end of September.
First Japanese restaurant "Kirei"
The new Japanese restaurant at Malaga airport is in the departure area of the T3 and has a capacity for 40 people. The restaurant offers the possibility of eating a la carte or ordering takeaway food. There are sushi, salads and sandwiches to take away. The food is prepared in front of the client at the same time it is served.
Japanese beer is also available in this restaurant at Malaga airport.
Norwegian expands their presence in Malaga
The Norwegian airline will increase by 11.6% the number of flights connected to Malaga airport. This will result in an increase in the number of seats:
The volume of seats between Malaga and Gatwick Airport increases by 85.2%.
Copenhagen will increase by 26.6%.
Stockholm by 26.6%.
Oslo by 7.2%.
Helsinki 16.4%.
In 2018 the airline Norwegian transported a total of 1.82 million passengers, a figure that is expected to improve throughout 2019.
Norwegian flights with Malaga in 2019
In Norway there are flights to Malaga from Bergen, Oslo, Sandjeford, Stavanger and Trondheim.
Denmark: Aalborg, Billund and Copenhagen.
Sweden: Stockholm and Gothenburg.
In Finland there are flights to Malaga from Helsinki.
United Kingdom: Gatwick.
Germany: Düsseldorf, Hamburg and Munich.
Spain: Gran Canaria and Tenerife Sur.
Poland: Warsaw.
New opening of Cafe Pans
It is proposed as a licensed opening until 2026 in the public area of Terminal 2 of Malaga airport, on the departure floor.
Café Pans has 214 square metres and space for 87 people.
Café Pans is a franchise of Pans & Company. A place where customers can drink coffee and eat handmade pastries.
Hours: From 5 to 8 pm
Contact: +34 607 528 879
http://www.aena.es/en/malaga-airport/caffe-di-fioreterminal-t2planta-1.html
Past Malaga airport news
Two new routes in june, the first one by Helicopter between Malaga airport and Ceuta with 4 daily flights (2 departures and 2 arrivals). Vueling adds a new route between the airport of Malaga and Toulouse every Monday, Wednesday and Friday with a total of 6 weekly flights.
Malaga airport is adding new security filters to improve security checks. You can read more about this here.
News from June bring us direct flights between Malaga airport with New York and Tel Aviv.
Airline celebrates its 50th anniversary in Malaga: congratulations Lufthansa!
The first flight connecting with Malaga was the 3rd of June in 1967. The company will celebrate this anniversary duplicating the flights the next winter.
From the 29th of October until the 25th of March they will add 6 extra weekly flights, a total of 12 flights every week. They will link Malaga with Hamburg, Berlin, Moscow, Vienna, Tel Aviv or São Paulo among others.
Also for the summer there will be 24 weekly flights between Malaga and Frankfort. Furthermore there will be 12 flights every week between the Costa del Sol and Munich.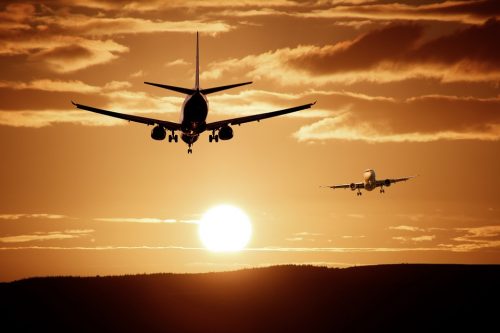 New direct flights with New York and Tel Aviv in 2017
From 26th of May until 30th of September, Delta Air Lines offer direct flights between Malaga and New York.
Flights between Tel Aviv and Malaga airport have an estimated flight time of 4 hours and 55 minutes. Departure from Tel Aviv is at 18:05 pm. with estimated arrival at 22:50 am. on Thursdays and Sundays during the months of June, July, August, September and October.
If you are flying to Tel Aviv departure is at 11:55 pm. with estimated arrival time at 5:50 am.
May news: Flights increment
There is an increment in flights to Malaga airport of the 12% between May and October (both included) compared to last year.
Among the passengers, Swedish growth is near a 54% comparing to 2016. They are followed by other countries like Holland with a 36%, Italy 33%, Germany and Denmark with a 22%.
The airlines with most growing flights to Malaga are SAS, Jet2.com and Norwegian.
Are you from any of those countries and thinking to take a flight to Malaga between May and October? Continue reading past news that could affect your flight plans below.
April News: Parking and stopping news
Development works for the airport just started. Will they affect your trip? Let's see the details about those works and how could they affect your arrival or departure.
While the airport is in development private vehicles will not be able to continue stopping next to terminal T3 as they were doing before. They will have to use the private express parking with 15 free minutes for passengers drop off.
The parking lot has 300 available places and it is located on the first floor, next to the departures hall.
Airport works focus on the development of the facilities and accesses for making it more comfortable for daily passengers. The express parking measure is not free of criticism and we can only wait until the high season to see how effective it can be after an important traffic increment.
Will this measure affect your trip?
This measure will affect all of you who plan to use a private vehicle for getting to  departures. If you are being delivered there by using a private transfer or courtesy bus, the vehicle will have to stop at the express parking for shorter than 15 minutes.
You have to take special attention to not spending more time than the free 15 minutes, if you pass it even by 1 minute you will have to pay full price. The price for 16 minutes is 1.79€.
Are there any alternatives? If getting there by car for delivering someone to departures you can use a parking next to the airport or the private airport parking.
For avoiding possible problems, remember that when taking a flight it is recommended getting to the airport with enough time, at least 2 hours before boarding time or 3 hours when boarding an international flight.
Who will not be affected?
Those of you who arrive to Malaga airport and booked a transfer from the airport or a rental car and need to wait the courtesy bus will not be affected. The place you must head to still the same (in the map is the orange walking route)
If you need to know more about this map or the arrival terminal, just check our guide.
March 2017 news: Statistics
United Kingdom still being the main tourist market for Malaga airport, especially the flights from Gatwick airport.
There is an important increment not only from UK visitors, passengers from Germany have raised above 23%, Irish a 6% with also a light increment on flights, Danish increment is around 20% for both flights and passengers and Italy around 30% also for both passengers and flights.
The most important growth is from Sweden, swedish passengers and flights have increased around 60% with the Costa del Sol.
From the 26th of May the airline Delta Air Lines will fleet again a flight linking Malaga with JFK New York airport, so if you plan to visit Malaga during May or June you better book soon.
Older news
A reduction of airport taxes up to 11% has been foreseen in all the Spanish airports until the year 2021, probably it will last even after that year.
Every passenger pay charges when buying a ticket corresponding to airlines expenses in airport taxes.
A discounted charge of 11% would transform in a flight ticket discount of around a 6%.
Including this discount or not into the flight ticket is something every company will have to decide by their own. Some airlines like Ryanair or British Airways already said that any discount on airport charges will be passed to the customer.
February's news: Increment of flights
If we look back to January we can check that statistics just starting the year 2017 show us an increment of 18,4% in passengers since last year during that month.
The increment of international travelers coming through the airport has increased a 21%. A record in low season that could foretell a great mid and high season this year.
The airlines British Airways and Jet2 just announced new direct flights to Malaga.
British Airways will add direct flights from Birmingham and Bristol while Jet2 will connect the Irish cities of Edinburg and Glasgow with the capital of the Costa del Sol.
The new connections will not affect the flights both companies already have with Malaga airport.
January's news: Weather and statistics
Latest Malaga airport news from January were related to the cold wave in Malaga. The temperature feeling in the morning was of -1ºC while the real temperature was 4ºC in the morning.
News from the airport were also related to the traffic comparison of 2016 with 2015:
The most demanding countries flying to Malaga in 2016 are on this order:
British (with 5.493.245 passengers is the most demanding country of the list)
German (1.445.358)
French (1.066.004)
Holland (882.266)
Ireland (723.629)
Belgium (710.319)
Among the countries where the flights increased more compared to 2015 are:
Hungary with a 96,1% increment compared to 2015
Portugal with a 47,5%
United States with a 45%
Poland with a 37,3%
Luxembourg with a 35,4%
Denmark with a 34,4%
Israel with a 30,6%
Holland with a 26,9%
Canada with a 22,6%
Past news from 2016
Some of the news below has been confirmed for 2017, Turkish will keep 2 daily flights in summer between Malaga and Istanbul and one daily flight the rest of the year.
Turkish Airlines will double the number of weekly flights between Malaga and Istanbul
From 1 daily flight to 2 flights daily with a total of 14 weekly flights. Turkey is an important link between Europe and the Asian continent and so it is expected an increment of visitors in both directions between Malaga and Asia.
Flights from northern to southern Spain
Malaga gained a consolidated confidence as a tourist destination over last year from northern Spain with an amount of visitors similar to 2015 taking a flight to Malaga from Bilbao airport.


Flights between Malaga and New york starting in May
Already last year was a great success for this airline and this year it aims to offer up to 18% more seats for both ways, those who want to visit the United States and for the Americans who want to enjoy a great holiday in the Costa del Sol, a holiday destination which is increasing its value in that country.
There are plans for flights during all the year between New York and Malaga from 2018 in advance.
Malaga airport news about growth of visitors
The latest news from Malaga airport highlight the growth in visitor numbers up to 20% over the previous year only in the month of December, a growth rate that has remained during the winter and a 13,6% growth comparing the year 2016 with 2015…Malaga is a good destination for your holidays throughout the year and every time more and more tourists know about this.
Flights during the summer increase to accommodate a higher number of passengers but I always recommend to book well in advance: flights, rental cars and accommodation…try always to avoid surprises by booking at least one or two months in advance.
Finally if you are looking for your holiday destination with beach, good weather and a wide tourist offer with activities for both active, rural or beach tourism Malaga is a highly recommended option to consider … Do you already know Malaga?
Comparte este artículo: