Tourists travelling to Spain may be interested to know about the new smoking ban that came into effect in 2011. We will let you know all the details of this law and where you can smoke in case you want to do so.
---
The city of Fuengirola and especially the Sohail Castle are preparing with enough time for what will be the beginning of the summer concert festival that every year brings us artists of international standing. If you want to know the last details, who are the confirmed artists or when the concerts are taking place you can not miss this article.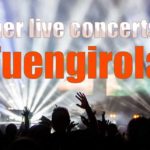 ---
Christmas is arriving in Malaga and - how could it be otherwise - Christmas markets are emerging in Malaga, ideal to go for a stroll enjoying the great atmosphere with the stalls,which each year are more elaborate, and the Christmas lighting in Malaga.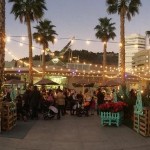 ---
Will any of the strikes or delays affect your flight from or to Malaga airport? Find here the latest news about delays, strikes and cancellation of flights.
---
All the news and updates from Malaga airport in 2020. Find out about the new flights and airlines offering connections to the Costa del Sol and other news you might be interested in if you are planning on visiting Malaga.
---

On October 31 arrives the terrifying night of Halloween at our city. Do you have any plan? Malaga is ready and features events in which you can already register. If you have not yet decided what to do, we offer interesting activities for both adults and children. We hope you survive, we wouldn´t want to run out of readers..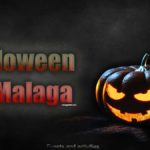 ---
All you need to know about the Luna Mora festival in Guaro in September. This is a very recommended event to assist for meeting with the andalusian culture and some typical gastronomy. Visit us to know where is it and how to get there.
---
When is the fair in Malaga this year and what activities or performances will there be? I will answer this and other questions in this article. Find out about the programme of activities, events and concerts at the Malaga fair this year. First of all, if you never ever visited the fair before you might want to read our guide of Malaga fair. The guide has detailed information on where it takes place and the dates.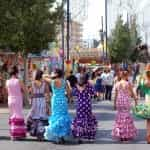 ---
The month of July, in addition to a rise in temperatures, brings us many activities that might be of your interest. There will be activities for all ages and to suit all tastes. I will list the most important events but I will expand the list throughout the month.
---
As every year during March comes the celebration of San Patricio in Malaga, an event full of activities. Read everything about San Patricio, its history, which municipalities celebrate it and what activities they propose for this green dyed day.
---