July in Malaga not only brings an important rise in temperature, but also many activities for all preferences and ages. If you don't know what to do this weekend, I'll give you some ideas. From music festivals and aerial shows to planetarium at 800 metres above the sea level, are you up for it?
The week passes quickly and with the weekend comes the free time and the possibility of varied activities. Summer is a season of activities and good weather; many of the proposals I bring last until early September and can be visited all week long.
This entry is outdated because of Covid-19 in Malaga, I recommend you to visit our other article Malaga in July.
Events during July in Malaga
July begins with a great music festival and continues with events and activities for all audiences. Let's find out some of them:
Lego Exhibition
During the month of July and until September you will be able to visit the biggest temporary exhibition of Lego in Europe.
Prices:
6.50 euros per person.
9.50€ per person in the afternoon.
The Lego exhibition can be visited daily until 1 September. The opening hours are from 11 am to 3 pm and 9 pm.
Weekend Beach in Torre del Mar
Around 40.000 people will meet at the popular Weekend Beach festival during this weekend. This musical event celebrates its new edition with a varied sort of musical styles and important artists.
The most audience is expected during the weekend. The list of artists includes popular bands like Black Eyed Peas, The Original Wailers and Medina Azahara among many others.
The location of the concert is at the beach Poniente in Torre del Mar. If you fancy music, sun and beach you will enjoy it.
The price is from 68.2€ for a basic entrance to 117.7€ if you choose the VIP entrance with camping within the area.
As a new feature this year there will be market stalls and food stalls.
Tickets at: http://www.weekendbeach.es/ (Spanish)
For more information in English click here.
When: 3, 4, 5 and 6 in July
Jazz in Torremolinos
On Wednesday 10th July a festival with artists of different music genres begins at Plaza de Andalucía, but with jazz as the central theme of the night.
This summer festival is free of charge and takes place from 9 pm.
Location on map: https://goo.gl/maps/xby1bYj3iUG5yByx9
Processions of the Virgen del Carmen
The procession of the Virgen del Carmen is a seafaring tradition in which processions extend all along the Costa del Sol.
The Virgen del Carmen is considered protector and patron saint of all sailors, so her figure is moved from the church to the beach or port where they embark to travel the entire coast accompanied by a crowd and some private boats.
This afternoon is a great event if you are in Malaga during the month of July. If you are interested, we can recommend visiting the procession of the Virgen del Carmen from the following places:

La Carihuela in Torremolinos:
From 7 pm from the parish of the neighbourhood and boarding at 9.30 pm from Plaza del Remo.
Estepona
Departure of the procession at 7.30 pm from the parish of Carmen and embark on the beach of Rada to begin its traditional procession by the sea.
Marbella
Departure at 6pm from the brotherhood house to Plaza de la Iglesia square.
Benalmadena
Departure at 6.30 pm from the parish of Carmen and boarding on boat at 9.30 pm.
Fuengirola
Departure from the parish of Santa Fe in Los Boliches at 8.45 pm or from the parish of Carmen at 7.30 pm.
Torre del Mar
Departure at 6pm from the chapel of Las Melosas in Pescadores street.
Nerja
Departure at 7.30 p.m. from the Church of El Salvador to Torrecilla beach; they will disembark the figure in Calahonda.
Fireworks, music and a lot of participation are expected; it is a high profile show that takes place once a year.
When: 16 July all along the coast of Malaga.
Noche al Raso
On Saturday, July 20, 2019, the "Noche al Raso" takes place in Coin with many activities for the family:
7.30 pm – Animation at Plaza Alameda.
8.00 pm – Parade from the Alameda to San Agustin Park.
9.00 pm – Circus with a show at San Agustín Park that will captivate children.
9.50 pm – Dance and parade from the Park to Santa Maria.
10.00 pm – Live music at Plaza Santa María.
11.00 pm – Lyric and dance at the Patio Convento Santa María.
11.45 pm – Acrobatic circus and gestural theatre in Plaza Alameda.
1.00 am – Live music at Plaza Bermúdez de la Rubia.
In addition there will be an artistic-literary market with leather costume jewellery, decorated tiles, stone crafts and other handmade complements.
Visitors can take a souvenir photo with them.
Magical nights in Benalmadena cablecar
Every night during the summer you can enjoy an outdoor planetarium at the top of Mount Calamorro.
After enjoying the views from Benalmadena cable car you can also marvel at the night sky of the Costa del Sol. The Astronomical Society of Malaga will help you discover the stars, planets, galaxies and constellations that are in our sky.
Every night in July and August there will be an exhibition of birds of prey at 8:00 pm and the open-air planetarium from 10:00 pm.
The activities are available in Spanish and English.
Summer festival in Plaza Mayor
The commercial centre use to held a summer festival until the 1st of September from 10 pm.
There will be flamenco shows, magic and illusionism among many other performances such as the Contemporary Circus, the Malaga Symphony Orchestra and even children's musicals.
There is still no confirmation for this year, but it will probably be similar to 2018.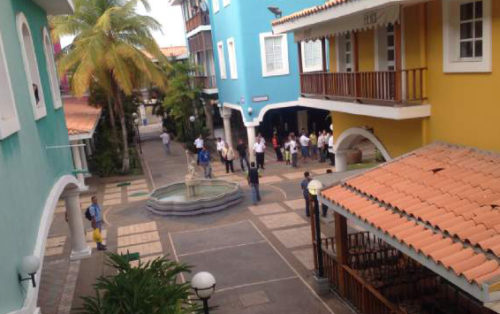 Airshow International air festival in Torre del Mar
This year there will be an Airshow from 12th to 14th July. The schedules are orientative as they could vary from last year.
More than 40 aircrafts belonging to 6 different countries will meet over the beach of the littoral for visitors to enjoy.
On Friday and Saturday there will be training flights.
On Saturday the Sunset Airshow from 7:50 pm. until 9:50 pm.
The Sunday from 11 am to 3 pm visitors can enjoy the Airshow Festival in Torre del Mar.
The best place to enjoy the show is anywhere on the beach of Torre del Mar.
Schedules from past year (should be similar): 
Friday from 8 am to 2 pm
Saturday from 10:45 to 1:30 pm and from 4:30 pm to 6:15 pm
Sunday from 11:15 to 3:23 pm
For more information about this event in Spanish or updated scheduled if available at: https://festivalaereotorredelmar.com/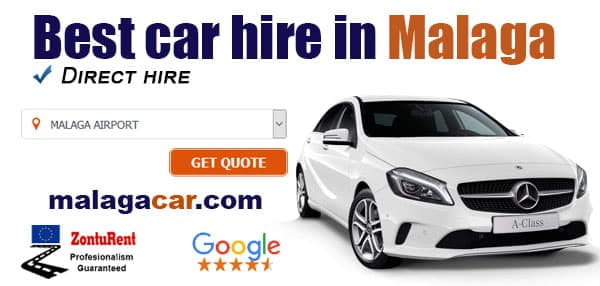 ';
Activities during July in Malaga
If you are wondering about things to do in Malaga in July here I bring some of the recommended activities and fairs for this month or weekend.
Medieval Market in Casares
This medieval market is held in Casares in mid-July each year, in 2018 it was from 6 to 8 July.
There are activities for children, handicraft products and it is an ideal place to spend the day with friends or family.
More information in Spanish about activities in July: http://www.casares.es/agendadeeventos/2019-06/
Activities in Coin
This year there are many activities in Coin during the month of July:
Saturday 13th – Festival of Popular Dances
Saturday 20th – Noche al Raso
Friday 26th – Flamenco Festival in the Rock Caves.
Festival of Folkloric Dancing in Coín
On Saturday 13th you can enjoy the new edition of the Festival of Folkloric Dances at Plaza de la Alameda. There will be performances with groups coming from different parts of Spain; this year they are expected from Ciudad Real and Cáceres, offering a sample of dances representative of their own province.
When: Saturday 13 July 2019 at 9.30 pm.
Place: Plaza de la Alameda. (Map)
Fairs and festivals in July in Malaga
Looking for regional fairs and festivals in July?
Los Alamos summer fair
The past year it was the Saturday 8th at the Sports Centre of the municipality (next to train stop) from 9:00 pm. We could expect this year to be the 6th in July, but there is no official date yet.
It is a small fair organised by the neighbourhood with an orchestra, drinks and food.
Estepona Fair
The Estepona Fair is usually held the first week of July and ends on Sunday.
You will be able to assist to free concerts that take place in the Municipal Booth with artists like Carlos Baute, Ecos del Rocio or Juan Valderrama.
You will be able to find more information by following the above link.
Campanillas Fair in Malaga

The fair is celebrated with activities and performances for the family in mid-July.
This year the Campanillas fair will take place from the 11th to the 16th of July.
Thursday from 7:00 pm will be the child's day with attractions at half price but the Fair will begin on Friday from 7:00 pm with a party for children.
You can have a look at this year's programme here: http://campanillas.eu/feria-campanillas/
The Fairgrounds will be at a different location this year. It will be between Mercadona and the auditorium. (Map)
How to get to Campanillas?
You can use the following map: https://goo.gl/maps/rYKjV6hYcN72
Incarnation Fair in Archez
The first weekend in July is the Archez fair. The festivities will start on Friday from morning until Monday morning.
There will be live concerts and activities for children on Saturday.
It takes place during the first fortnight of July, but we do not have an exact date yet.
Summer fair in Sayalonga
In the middle of July the Sayalonga fair takes place with day and night activities. It usually starts on a Friday and ends on a Sunday.
There will be musical performances, aquatic events and fireworks.
There is no official date, it should be from 19th to 21st in July in 2019; you can check the official website here:
https://www.sayalonga.es/turismo/fiestas/
How to get to Sayalonga?
You can use the following map: https://goo.gl/maps/RwGenkSPHRk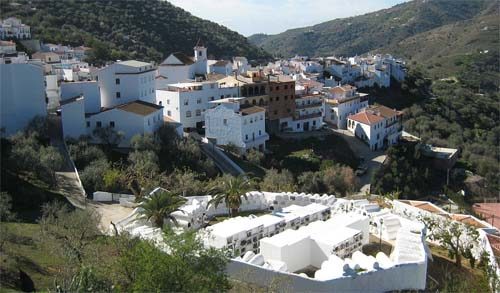 4th of July Festival in Macharaviaya
It is common for the first Saturday after July 4th to celebrate this traditional holiday in Macharaviaya to celebrate American Independence Day. This holiday commemorates the contribution of a citizen of this village to the independence of the United States.
There will be historical recreations and other activities for all ages the Saturday closer to the 4th of July from 9:30pm.
There are fireworks, parades, music, typical American food and lots of fun.
Performances and concerts in July in Malaga
Ojeando Festival 2019 in Ojén
The Sierra de las Nieves in Ojén is the ideal setting for this indie pop-rock music festival during the second weekend in July.
Every year many artists gather for 2 days in this beautiful white village near Marbella. The music reaches the different corners with concerts in the square, the swimming pool and even in the courtyard of a school.
The price of tickets for two days is 27.50 euros, or 44 euros if you decide to use the campsite.
The festival will take place on 28 and 29 July 2019.
More activities in July in Malaga
I will be updating the entry every year to include events that may be of interest during the month of July.
You can visit our calendar of events to know more events you can find during all the year.
Preview for August
To end July a preview of the beginning of August in Malaga:

Los Alamos Beach festival in Estepona
Like every year the Summer beach festival arrives, but this time to Estepona. It will be a long weekend with many artists and electronic music.
Past event registered more than 50.000 visitors. It is possible to do camping in the event but you must buy a specific ticket for this, only for those who want to get the most from the experience.
Best DJs in the world will meet at the festival that begins the first in August.
When:  31st in July, 1, 2, 3 and 4 August.
More information here.
Comparte este artículo: