What's the best city in Spain? And in Europe? According to surveys, Malaga is among the best cities. This position was already reflected in a report by the Sociology Department of the University of Madrid, being Malaga one of the best cities in Spain to live in.
Although we do not have recent data, it is curious to see the position of the citizens themselves with regard to the cities where they live. We can get an idea of the representativeness of each of the places and how Malaga is always located in the upper part, which added to its climate, beaches and people make it one of the best destinations in Europe to visit.
The best city to live in
41,000 people from 78 different cities in Europe participated in this survey to find the best city to live in. Participants were asked such diverse questions as public transport, available health centres, education, cultural activities and the satisfaction of living in their respective cities, among many other questions.
The data obtained correspond to 2012, there are no data to make this ranking 2019 as they conduct surveys basing on political agendas. You can expect that some may have varied quite a bit, although in general I think we can get an idea.
These data have been obtained through the portal https://data.europa.eu/
The best public transport
Transport is to a city what veins are to the human body; every great city needs a transport network that connects it and gives it life.
The city with the best public transport in Europe is Zurich with 95% acceptance. Hamburg, Amsterdam and Vienna follow with an average of 85%. Malaga is very close with 71% satisfaction, with the suburban train being one of the means best valued by citizens.
In general, the citizens of Malaga are satisfied with public transport services and the trend is upwards.
Satisfaction of living in Malaga
Are you happy living in your city? Malaga is among the first in the ranking of the best places to live in Europe with 96% satisfaction. Just behind Aalborg with 99%, Hamburg with 98% and Copenhagen with 97%.
What does it take to be happy? That is a difficult question to answer and it will depend on each person. It seems that the good weather, the beach and in general the atmosphere that is breathed in Malaga during the whole year make it one of the places where people are happier.
The best hospitals, doctors and health services
Groningen in the Netherlands tops this list with 95% satisfaction, followed closely by Zurich with 94%. Malaga is halfway there with 67% satisfaction, which is not bad.
Cultural Facilities
Museums, theatres or bookstores are important spaces within a city. Among the European cities with the highest ratings are Helsinki with 95% and Paris with 92%.
Malaga stands at 64% although in recent years its cultural offer has grown a lot, so it is to be expected that if a survey were carried out today, the result would be higher.
Public spaces and squares
Public spaces and squares where events take place are elements that define the culture of a city and its life.
First in this ranking is Groningen with 94% satisfaction, closely followed by Malmo with 91%. Malaga has a 71% approval rating, which puts it in a good position.
It is very common to find events organized in the main squares during highlights of the year and these are in good condition. There are also parks and public spaces that are constantly expanding.
Children can also have fun, there are many Playgrounds in Malaga that worth a visit, some of them are considered among the best in Spain.
Sports facilities
At the top of this list is Groningen with 86% and Luxembourg with 80% satisfaction. Malaga has 67% satisfaction of its citizens with sports facilities.
In Malaga you will find adventure sports for those who dare and many hiking routes.
Air quality in the best cities

Living in a city should not mean having poor air quality. Health is important. The countries with the best air quality are Newcastle and Groningen, both with 90% satisfaction.
70% of those surveyed are happy with the air quality in Malaga. According to the latest studies, it is also one of the cities in Spain with the best air quality.
Better welcome to tourists
One of the curious questions we find in this study is whether the respondents were happy to have foreigners in their city. Malaga is among the first cities with 83% satisfaction with the visit of foreigners.
If you are a tourist and you come to Malaga, they will treat you well.
Easy to find housing at a good price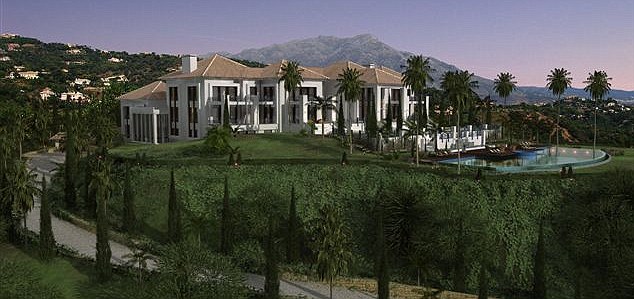 Something curious is that in the countries of Europe it is quite complicated to find housing at a good price. However, Malaga again ranks among the top positions with 63% satisfaction.
Don't get it wrong, finding a penthouse in front of the sea still expensive.
The Costa del Sol is one of the best places to live
An interesting question was also asked in another survey unrelated to the previous one: "If at this moment you could choose any city in Spain to live in, with what probability would you choose the city in which you currently live? Here, Marbella occupies the seventh place, which means that most people from Marbella would not change their city for any other place of residence.
It doesn't surprise us at all! Malaga, situated in a beautiful bay, caressed by the Mediterranean and bathed by the sun, is a cosmopolitan city with many charms.

Why Malaga is among the best cities in Europe?
Larios Street, situated in the historic centre and surrounded by small streets and charming squares is the ideal starting point to start exploring the city, with many old façades, bars and restaurants.
Apart from its great offer in culture, museums and monuments, what distinguishes this city is its innate joy. The people of Malaga know how to enjoy life; a life that takes place in the streets. The people of Malaga are very cheerful and enjoy their tapas, their drinks, their meals and their walks.
Precisely because it is innate to this city, the fun does not depend on any season. Even in the middle of winter, the bars and clubs are full from Thursday to Sunday and in the neighbourhood bars there is not only exquisite fried fish, the dish par excellence of the area, but also a lot of social life and entertainment.
Malaga is a place to visit at any time of the year, with many activities to do. Malaga airport is the gateway to the Costa del Sol, one of the largest airports in Spain and the most important in Andalusia; it receives a large number of charter flights from all over Europe.
Have you visited Malaga or do you live in the province? Wondering about the best month to visit Malaga?
Comparte este artículo: