Starlite Festival is an annual festival with more than 45 days of concerts in Marbella, where gastronomy and culture are also included, all in the same space.
This great event is characterized by having brought international artists of the standing of Enrique Iglesias, Lenny Kravitz, Alejandro Sanz, Tom Jones, Ricky Martin, Pet Shop Boys, Luis Fonsi, Eros Ramazzotti, Placido Domingo, Andrea Bocelly or Anastasia among others.
Want to find out what they have prepared for this new edition of concerts in 2020? Continue reading.
Starlite Festival: Concerts and guest artists
If you are planning to enjoy this year's Starlite Festival in Marbella you may be interested in meeting some of the artists.
List of artists
The concerts and shows are scheduled to take place at 10 pm.
The price corresponds to the cheapest ticket in Tribune C and the most expensive in Platinum Box. There are 12 different types of tickets which we will examine below.
Concerts in July
The prices shown are the lowest for Tribune C or Pista and the highest for the Platinum Box; there are other intermediate prices. Unless otherwise indicated, the doors will open at 8 pm and the concert will begin at 10 pm.
Sebastián Yatra on July 2 – Prices between 23€ and 109€.
Il Divo on July 10 – Prices between 79€ and 399€.
Raphael on July 11 – Prices between 58€ and 324€.
Ozuna on July 17 – Prices between 47€ and 290€.
Nile Rodgers & Chic on July 22 – Prices between 25€ and 163€.
Juan Megán on July 22 and 29 – Prices between 28€ and 700€.
Los Morancos on July 25 – Prices between 29€ and 180€.
Lionel Richie on July 27 – Prices between 65.01€ and 513€.
Roger Hodgson on July 29 – Prices between 49€ and 299€.
Simple Minds on July 31 – Prices between 39€ and 252€
Concerts in August
The schedule of concerts during the month of August in Marbella remains the same. Unless otherwise indicated, the doors will open at 8 pm and the concert will begin at 10 pm.
Carlos Rivera on August 1 – Prices between 36€ and 193€.
Antonio José on August 4 – Prices between 36€ and 198€.
José Luis Perales on August 5 – Prices between 61€ and 360€.
Estrella Morente & Diego el Cigala on August 6 – Prices between 29€ and 163€.
Lérica on August 6 – Prices between 30€ and 700€.
Comedy "Dos tontos y yo" on August 11 – Prices between 24€ and 119€.
Ara Malikian on August 12 – Prices between 38€ and 217€.
India Martinez on August 14 – Prices between 28€ and 174€.
Sara Baras on August 15 – Prices between 42€ and 243€.
Estopa on August 17 – Prices between 39€ and 252€.
Melendi on August 26 – Prices between 32€ and 200€.
Morat on August 28 – Prices between 32€ and 198€.
Starlite tickets and parking
If you have a concert ticket, you can access all the activities and areas within the festival until closing time.
Minors under the age of 18 may not stay in the venue beyond midnight and must always be accompanied by an adult. They will need to fill in the following form: document access minors.
Concert Tickets
*The price depends on the concert you assist.
More details and ticket purchase:
https://www.ticketmaster.es/search/?keyword=Auditorio+Starlite
Sessions Space Tickets
*The price can vary according to the day and ranges from 28€ for an auditorium ticket to 700€ for a Le Club ticket, table for 7 people.
More details and ticket purchase:
https://www.ticketmaster.es/search/?keyword=Sesiones+Starlite
Parking
If you come by car, depending on the ticket purchased, you will be entitled to free parking:
General parking: Free parking with shuttle service for those attending the festival.
VIP Parking: For attendees with Gold and Silver Palco tickets, with private chauffeur service up to the red carpet.
Valet parking: If you have a platinum box entrance, you will be able to reach the red carpet in your own car. The staff will be in charge of parking it.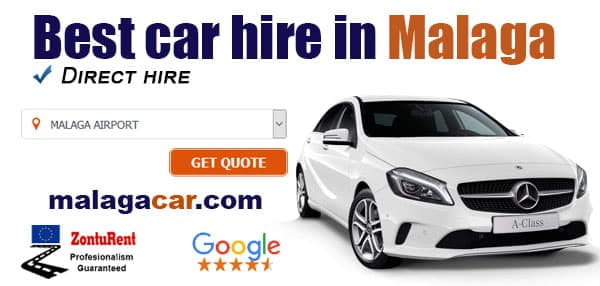 ';
Other Starlite Festival activities
In addition to the live concerts from the artists above there will be DJ sessions every night from Monday to Sunday.
If you love the gastronomy or the cultural events, I will tell you what they are about.
DJ Sessions Space
Every day performances of first level national DJs. The Sessions Space event has a parallel program to the concerts of the auditorium.
Starlite Restaurant and gastronomy
The Starlite restaurant treats live cooking with quality products representative of each season of the year. The client can interact as a buffet among the wide selection of fish, meat, rice and pasta.
There will also be spaces dedicated to signature tapas, pizzas, hamburgers and themed kitchens for the family. Spaces to relax with ambient music.
Dinner is from 8 pm to 10 pm and from 11pm to 1.30 am
Reservations can be made by phone; to check availability I recommend taking a look at their calendar as they do not offer daily services.
https://www.ticketmaster.es/artist/starlite-catalana-occidente-entradas/979851
Commercial area
The area comprising Starlite has a commercial area with direct sales to the public of various brands.
The schedule is from 8:00 p.m. to 1:30 a.m. from July 13 to August 26.
The price per person is 70€ and 30€ for children under 12.
Information of interest
The doors are open every day at 8:00 pm.
The restaurant and gastronomy area opens at 8:00 p.m.
Concerts in the auditorium start at 10:30 p.m.
Concerts at Espacio Sessions begin at 10:30 pm or 2:30 am.
Where to buy Starlite Festival tickets?
Tickets will be available from 23 January 2020 at 12.00 noon.
If you have interest in assisting to any of the concerts don't wait too long to get a ticket. You can buy them at the following link: https://www.ticketmaster.es/artist/starlite-festival-entradas/979851
If you want to visit the official website: https://starlitemarbella.com/en/
How to get to Starlite Festival?
You can get there by road on the AP-7 until you reach the exit for Nagüeles. Take the second exit at the first roundabout and the first exit at the next roundabout, the Marbella Auditorium is located to the north from here.
My recommendation is to use a private transfer, so you can feel more comfortable about getting there and going back to your place. You can try malagatransfer.co.uk, I used them in the past and I can recommend them.
If you are part of a group, you can choose a larger vehicle so that way each of you will pay less for the transport. If you need a special drop off place or pick-up location, just contact and tell them your requirements.
For more information about the festival you can download the official app:
Comparte este artículo: