Selwo Aventura is a theme park in Estepona that offers visitors a unique experience. It is the new concept of zoo and tourist symbol of the town of Estepona.
The park with more than one million square meters, offers a varied terrain that adapts to the habitats of more than 1000 different animal species from different continents, living in semi-freedom.
Activities in Selwo Aventura
The park also offers numerous activities for all ages that we will see below. It is certainly a recommended visit, especially if you are travelling with children and want them to have an unforgettable day.
Hanging bridges
In the territory there are 3 suspension bridges that you can cross and from where you will get a privileged view of the area. You can observe from the heights how the lynxes live or even cross a river, in the purest African style.
Bungee Trampolines
On the shores of a large lake, these trampolines will allow the little ones to make huge jumps of up to 8 metres in height while they perform all kinds of pirouettes in the air.
Educational talks
Expert monitors give fun and interesting talks about the different animals in the park. Did you know that each giraffe has a unique spotting pattern? And that the cheetah can run from 0 to 100 in 5 seconds? Or that driving a car might not be enough to escape from its claws?
Ask when you enter the park about the schedule of the talks on the day you visit to find out many other interesting facts about the animal world.
4×4 Tour
The Selwo Safari offers you the chance to get to know some of the park's animal species up close. Together with an instructor you will go through the Lakes Reserve on board a 4×4 and you will be able to see hippos, giraffes or zebras among many other animals of the park.
Live an adventure and feel like an African safari at Selwo Aventura, although this activity requires a reservation and is paid separately. You can call 952 577 773 to confirm availability.
Obama VIP Tour
This type of visit is the most exclusive and is aimed at small groups. You will be accompanied at all times by a monitor who will guide you on an exclusive tour both on foot and on board a vehicle.
The VIP tour includes parts of the route that Obama took when he visited the park and which are not open to the public. You will be able to get a closer look at some of the zoo's most emblematic species.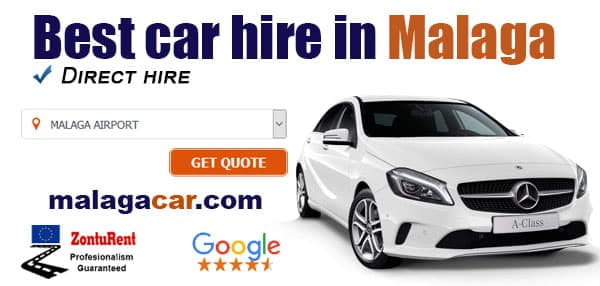 ';
Visiting Selwo Aventura
In Selwo there are different areas, each with its own activities and particularities.
Gate of Nature
The first thing you come across when you enter Selwo Aventura is the Gateway of Nature, an area of lush vegetation surrounding a large lake with a hanging bridge.
Here you'll find cheetahs, red pandas, hyenas and many other animals. There is also a zip line, with which you can zip across the lake, trampolines and archery, with which you can demonstrate your skills.
There is also a 65-metre long, 15-metre high suspension bridge across the lake.
At the end of the area you will pass through the territory of Madagascar, where you will meet the lemurs.
Bird Canyon
After the territory of Madagascar we arrive at the Bird Canyon, an area with different territories where we will not only see birds brought from all corners of our planet.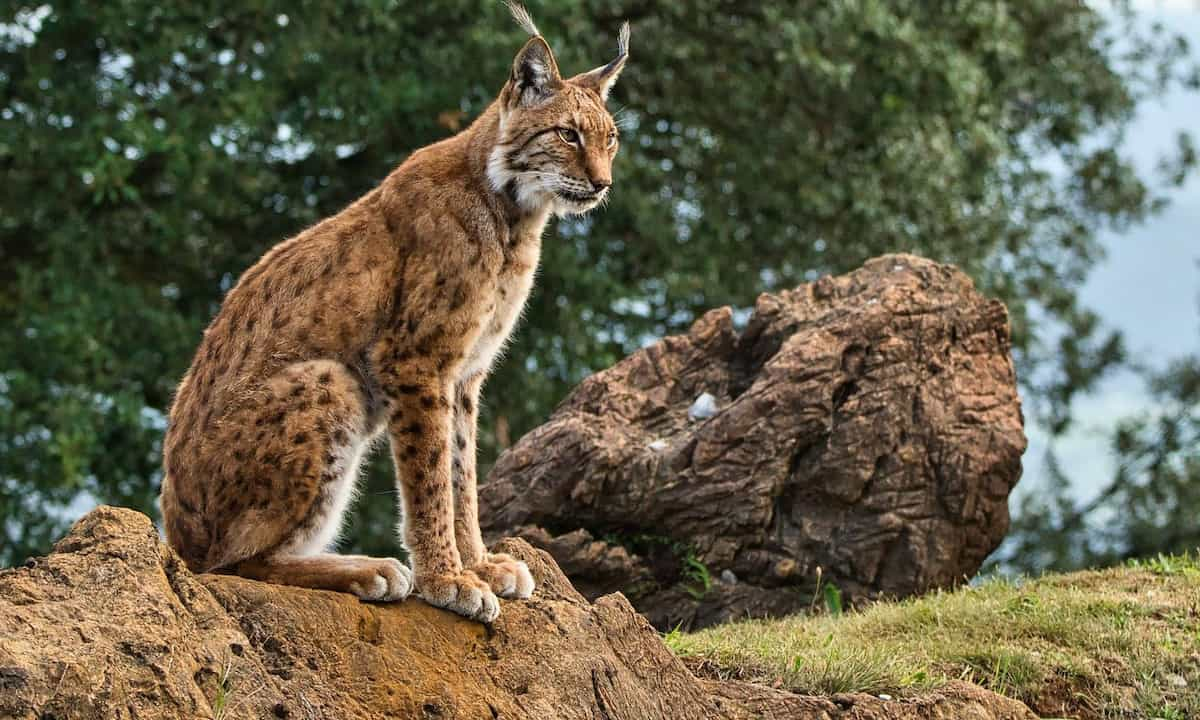 You will pass through the territory of the Iberian lynxes and over a suspension bridge that offers a panoramic view of the area.
At the Otter Waterfall you will be able to observe how this friendly animal behaves both outdoors and underwater.
Central Village
After the great Africa Bridge we enter the Central Village, from where you can observe the Elephant Territory and other species that inhabit this reserve. There are giraffes, zebras, hippos, rhinos and many other animals representative of the African savannah.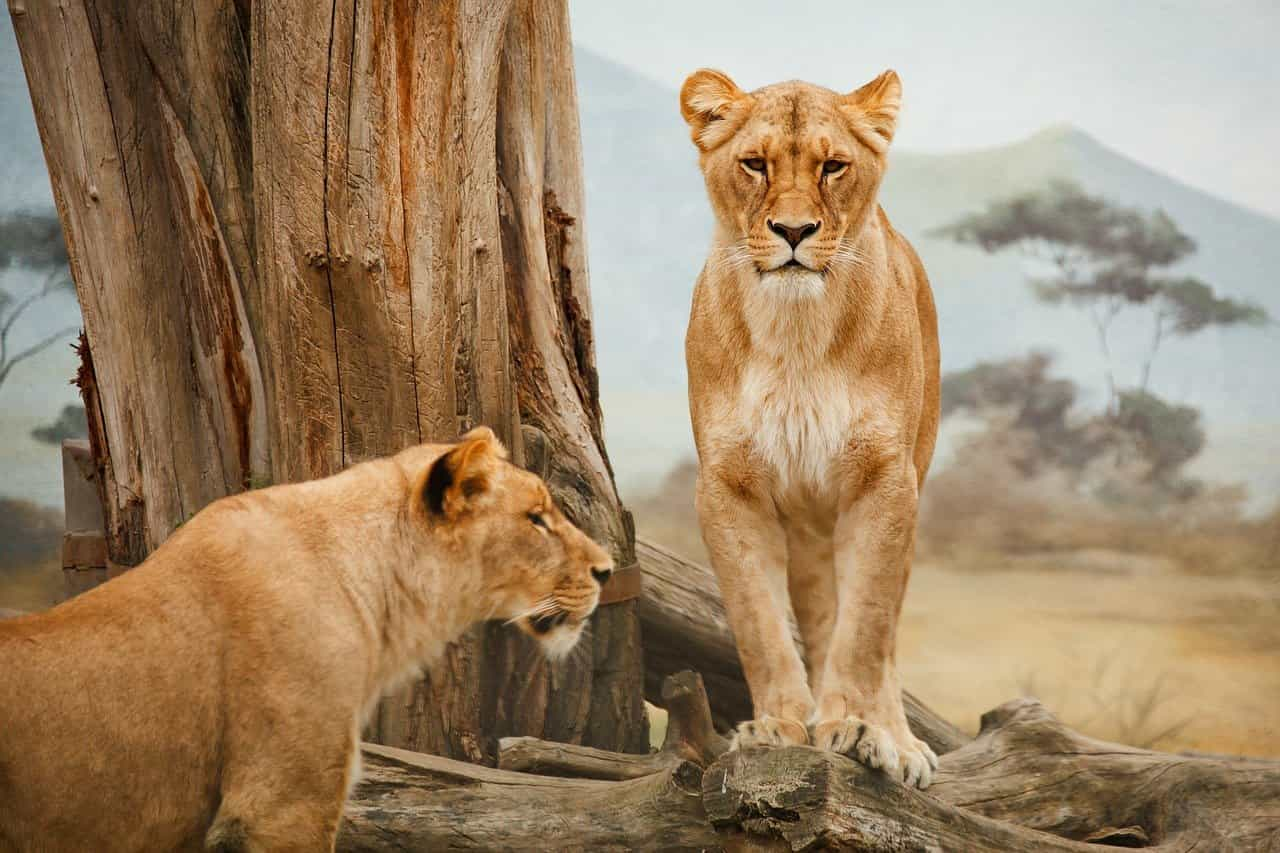 You can't miss the lion, with its own territory, which you can observe from a very short distance. You will also find a faithful representation of a cave where the fruit bat lives.
*The Central Village closes one hour before the rest of the park.
Eating and drinking in the park
In the Portico de la Naturaleza you will find a restaurant with grill and breakfast offers, as well as a souvenir and photo shop.
In the Central Village you will find the Korongo restaurant, with self-service and fast food. Highlights include paella, pasta, salads and fish dishes. If you want to cool off, the Soko ice-cream parlour might be of interest.
How to get to Selwo Aventura
You can get to the park by car or bus, although the bus is subject to availability and requires prior booking.  The bus when in operation runs from Malaga to the main towns on the Costa del Sol.
If you are driving, the best option is to follow the AP-7 motorway towards Marbella. Do not take the toll motorway and follow the A-7 San Pedro de Alcántara, Estepona, Algeciras.
Selwo Aventura is located after a detour just before arriving in Estepona, you will see the sign "Parque Zoológico" on the road.
Don't have a car? You may be interested in renting a car in Malaga or perhaps a transfer at a good price.
Address:
Avda. Parque Selwo, s/n
Autovía A7 km 162.5 29680
Estepona, Málaga
Selwo Aventura opening hours and prices
This zoo is not open all month, so you will have to plan your visit.
It opens its doors on 23 April from 10.00 am to 6.00 pm.
How to buy tickets
You can buy your tickets at the ticket office, although there is a significant discount if you buy them online. You can download the park's app, which you can use to pay for your tickets and get detailed information about the park.
The normal ticket does not include safari or VIP visit.
Normal ticket
Normal price: 25,9 euros or 18,90 online.
Children between 3 and 10 years old, over 65, disabled or large families: 18 euros or 16,90 online.
Children under 3 years: Free.
Selwo Hotel
Hotel bookings include entrance fee and Serengeti Safari through the Lakes Reserve plus breakfast.
Double room Masai Village: 99€.
Double room Watu Village: 124€.
Quadruple room Zulu Village: 259€.
More information on the official website: https://www.selwo.es/en or by email selwo@selwo.es
Other Selwo activities in Malaga
You can enjoy a voucher with Selwo Aventura, Selwo Marina and Benalmadena Cable Car with discounts for many activities. This voucher will also give you free entry to Warner Park, Zoo Aquarium, Fauna and Madrid Amusement Park.
If you want to know more about this voucher, you can visit the official website: https://www.selwo.es/en/bono-selwo-costa-del-sol
If you want to know more about Estepona, visit our guide:
https://www.malagaweb.com/estepona.php
Comparte este artículo: