Are you looking for a quiet but well connected destination in Malaga where to spend your next holiday? Cancelada, halfway between Marbella and Estepona is a highly recommended destination that may be ideal for many of you. Let's discover it, will you join us?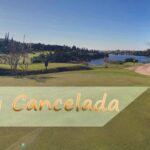 ---
Wondering about Christmas activities and attractions in December? I will be updating this list but there are already many things to do in Malaga. From visiting the typical Nativity Scenes to children´s fairs. If you are looking for special Christmas events I will suggest some.
---
Come and visit the Selwo Aventura theme park and discover a great variety of fauna and flora in the more than one million square metres of the park. There are more than a thousand species living in semi-freedom. Fancy a safari in Estepona?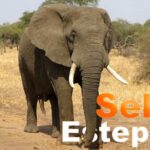 ---
Christmas is arriving in Malaga and - how could it be otherwise - Christmas markets are emerging in Malaga, ideal to go for a stroll enjoying the great atmosphere with the stalls,which each year are more elaborate, and the Christmas lighting in Malaga.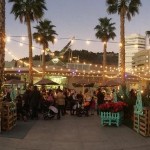 ---
I hope that once again I can awaken your curiosity about the past and the origin of our city; this time I am going to tell you the history of the Romans in Malaga and about some of the monuments and remains that have survived until today. Malaga is a city with an ancient culture and history, would you like to learn about its past?
---

On October 31 arrives the terrifying night of Halloween at our city. Do you have any plan? Malaga is ready and features events in which you can already register. If you have not yet decided what to do, we offer interesting activities for both adults and children. We hope you survive, we wouldn´t want to run out of readers..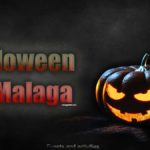 ---
The month of July, in addition to a rise in temperatures, brings us many activities that might be of your interest. There will be activities for all ages and to suit all tastes. I will list the most important events but I will expand the list throughout the month.
---
The next June 23, thousands of people of all ages will celebrate along the coast the shortest night of the year at the summer solstice known as the 'Night of San Juan' in Spain; also called St. John's bonfires or Midsummer's Eve. I will tell you activities for this special night and the most popular places for celebrating it in Malaga.
---
The Medieval Market of Estepona is the perfect place to spend an entertaining day enjoying the many stalls or some of the dishes offered. If you are in the area do not hesitate to visit it and enjoy a lively day visiting artisan stalls.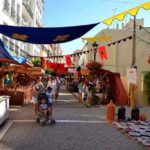 ---
The popular festivities of Estepona are a mixture of traditions and activities for all ages. Do you want to know when the Estepona Main Fair or the San Isidro Fair starts? Know the dates of this year and some of the highlights of their programs.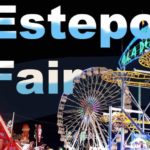 ---