Halfway between Marbella and Estepona, two upmarket destinations, lies Cancelada. If you are planning to come and see the sights and things to do, you may find our guide useful.
The origins of Cancelada are relatively modern, dating back to the 19th century. Its economy, which was based mainly on agriculture and fishing, reached great national importance and had the latest advances of the time, both in machinery, in communications and infrastructure.
Nowadays Cancelada benefits from tourism and its proximity to the two large population centres of Estepona and Marbella. It is a quiet and strategic place, especially for golf lovers, although there are different options for all tastes.
Its easy access via the A-7 and AP-7 motorways makes it a recommended destination for those who plan to hire a car on holiday.
Visiting Cancelada
The municipality of Cancelada may be one of the best places in Malaga for golf lovers, although there is more to discover. Let's get to know Cancelada in depth and discover its secrets.
If you decide to stay in Cancelada you will need transport, so if you decide for car hire Malaga airport our guide will also help you to get to the town. At the end we will show you how to get to and from the airport from Cancelada.
Places to visit
Cancelada is a small municipality compared to Marbella and other towns on the Costa del Sol.
Cancelada Dam
In an environment of great natural beauty and great biodiversity we find the Cancelada Dam, very close to an old aqueduct from the 19th century.
Location: https://goo.gl/maps/nT6So4fMyddmTdR56
Puente Fósil
Old bridge built during the 60's which helped to cross the Guadalmansa river during the rainy season.
Location: https://goo.gl/maps/w1EP2D52pbizfrBC6
Parish Church
This small but functional church is surrounded by the typical Andalusian white houses of small height. It is also the starting point for the procession during the pilgrimage of San Isidro Labrador.
Location:  https://goo.gl/maps/76hzemG15UvprywM7
Events and activities in Cancelada
In addition to the main events in the calendar that take place in all the municipalities of our province, there are some of special importance in this municipality.
Pilgrimage of San Isidro Labrador
The pilgrimage of San Isidro Labrador begins at the Parish Church from where the image of the saint is carried in procession. The procession arrives at the natural setting of the Paraje de Guadalmansa where they will spend the afternoon by the river.
Cancelada Fair
The Cancelada Fair takes place during the second half of August and lasts 4 days. It is an ideal activity for those who come to Malaga on holiday in August, as it is a typical local event and quite popular.
There are celebrations and activities both during the day and at night, spaces dedicated to children and adults, lots of fireworks, musical performances, gastronomy and lots of fun.
Christmas in Cancelada
Christmas is usually celebrated in a special and unique way in each municipality of Malaga; in this case we can visit the traditional living Nativity scene that is organised every year, taste the typical sweets and attend the parade of the Three Wise Men on 5th January.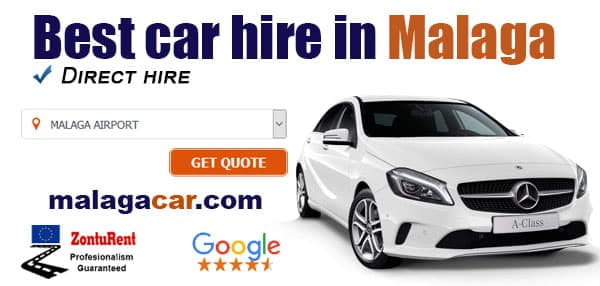 ';
Beaches in Cancelada
Although it has no beaches of its own, it is very close to the coast. Being a less popular destination than its neighbours, you can enjoy less crowded and quieter beaches.
Guadalmansa river mouth
If you like beaches surrounded by nature, don't miss the opportunity to visit the mouth of the river.  There is also a kitesurfing school in the area, in case you feel like practising this sport on the beach.
Location and photos: https://goo.gl/maps/AqdZ2zC8Jktq97DK7
Playa del Saladillo
Considered by many as one of the best beaches in Marbella due to the absence of rocks and its fine sand. It is a family beach with services such as toilets, showers and sun loungers, pedal boats and canoes for hire.
Location and photos: https://goo.gl/maps/tWtw1meUwxJCZ5Hp6
Other activities
If you are one of those who choose a destination for its golf courses then Cancelada may be among your choices this year. Cancelada's proximity to Benahavis, Estepona and Marbella make it an excellent choice for enjoying this sport.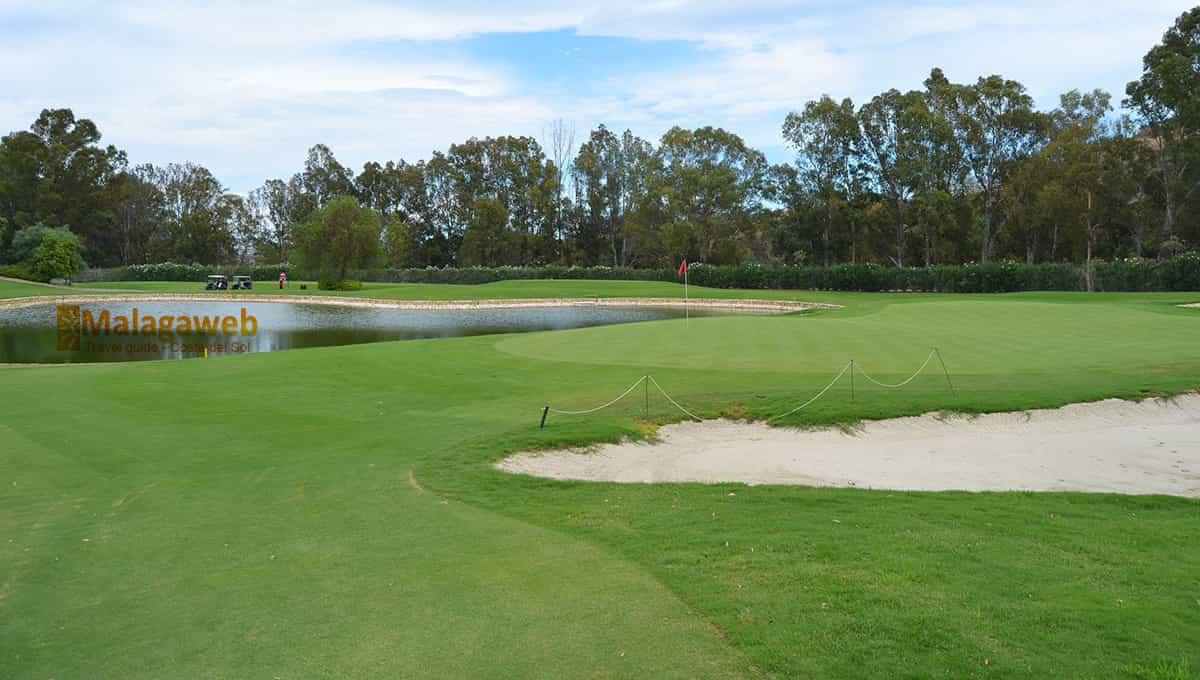 Golf Villa Padierna
In the Los Flamingos urbanisation of Benahavis you will find this golf course which enjoys good reviews. The price starts at €127 for 18 holes.
Those who visit it highlight the proximity to nature, you can even see animals in the area.
It has 3 golf courses: Los Flamingos, Alferini and Tramores.
Location: https://g.page/villapadiernagolfclub?share
Bel Air Tennis Club
If you like tennis, paddle tennis or fitness you might be interested in visiting this prestigious tennis club in the residential area of Bel Air, just a few minutes from Cancelada.
Web: https://belairtennis.com/es/
Activities for children
If you are travelling with young children you may be interested in visiting the ball park and indoor and outdoor activities. It usually offers specific activities during special dates such as Halloween, Easter or Christmas.
Location: https://goo.gl/maps/HKPvNieuga3zv8Uv5
Another activity that children love is pony riding. To the south of Cancelada is Marbella Horses, a place where the little ones can go horse riding in the countryside and which also offers a riding school.
Location: https://goo.gl/maps/ejg2d2iLjPp8ZEEQ9
Aerial video
Transport in Cancelada
In Cancelada we only have 2 bus lines, a city bus and an intercity bus that connects with San Pedro de Alcántara, Estepona and Marbella. If you want to move around freely we recommend you consider renting a car with us, thus avoiding the necessary transfers to get from the airport.

Líne 2: It connects the marina with the Mar y Monte urbanisation every half hour.
Líne 79: With a half-hourly frequency it connects Cancelada with the adjacent towns of San Pedro, Estepona and Marbella.
From Malaga airport to Cancelada
To get to Cancelada from Malaga airport you have two options, one of them with tolls. The estimated time to get there is similar for both. In high season it can vary considerably due to the increase in traffic on the free road.
Highway AP-7: This is the route with tolls and you must take the exit to San Pedro de Alcántara and Estepona. Continue past Puerto Banús and San Pedro de Alcántara to reach the Cancelada exit.
A-7: Another option without paying a toll is to use the N-340 coastal road that crosses the municipalities of Marbella, Mijas and Fuengirola. To take this road you must exit the AP-7 in the direction of Fuengirola, Marbella and Algeciras.
The return from Cancelada to the airport would be by the same route; an easy journey of just over 50 minutes by car.
Comparte este artículo: