Time goes by and what for many was a quiet holiday for two, is now a holiday for three or more. Children join us, who undoubtedly bring joy to our lives and who will go with us from now on in our longed-for vacations and adventures. It is not superfluous to know some basic tips to travel with children, infant or a toddler by plane, train or car.
Most of the tourists who come to Malaga usually do so from Europe, so it is a short flight. However, there are those who decide to take advantage of some of the summer airline deals, such as direct flights between New York and Malaga; this flight is longer than from Europe, so better to be ready for this long trip with toddlers and children in general.
Here I have some shortcut links for those who don't want to follow the order of the article:
3 Basic rules for flying with a baby
When planning your vacation, there are a number of basic rules to consider before taking a flight with an infant:
1. From what age can a newborn baby fly?
It will depend on the airline, although it is recommended for short flights that the baby is at least 2 weeks old and for long flights 1 or 2 months.
2. Is it dangerous to fly with a newborn?
It is not dangerous, but the ear canal of a baby is much smaller than that of an adult. Pressure changes are more likely to affect them, although as we will see below there may be exceptions.
3. What to do if a child cries during takeoff or has an earache?
Younger children tend to tolerate flights better than older children and even adults. You can compensate for the change in pressure during takeoff and landing if you notice any discomfort; drinking bottles and pacifiers can be used for the small ones or gum for the older ones.
In my experience with a 16-month-old baby, I paid special attention during takeoff and landing. The result was that while I was suffering considerable discomfort in my ears he seemed not to be affected at all, to the point of falling asleep without complaints.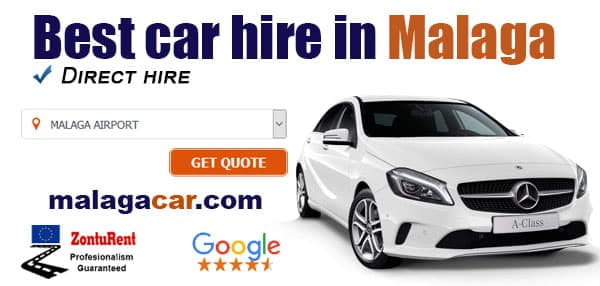 ';
Tips for flying with children and toddlers
One thing is the basic rules for flying with a baby or toddler and another is the advice that I can give based on my experience.
Flying is one of the activities that attracts both young and old. My last experience is 2 flights of more than 18 hours from Malaga airport, with a scale of 45 minutes and a toddler of 16 months. It's a longer trip than usual, some of you might fly half of this trip at most, but it can serve as an experience; it's also a trip that I do almost every year so I can provide information as he grows.
If you have to travel by plane with children, you should know that children under 2 years old pay 10% of the ticket price if they do not require a seat. It is practically as if they travel for free, as long as they are associated with the ticket of the adult on whom they will be seated. You will need a special belt for sitting them on your lap.
Once you have booked your ticket, don't hesitate to contact the airline to see if they can assign you any of the reserved seats. Generally you will face no problems and you will travel more comfortably.
Keep in mind that during the holidays the child must be less than two years old, otherwise you will have to pay for an own seat in the corresponding ticket.
1. Required Documentation
If you are going on an international trip, baby will only need a passport, as both parents must agree to obtain one. For this, I personally inquired at the police station in Malaga.
If a passport is not required and both parents do not travel with the child, the written approval of both parents may be required.
2. Luggage and toddler checklist
Packing for air travel with a baby is not too complicated. In my case, even though we had two extremely long flights, we decided not to even bring the stroller. I think that in most of the airports there are baby strollers, although from experience it is difficult to find one available.
Why didn't I bring the stroller? With such a short stop, we didn't see it necessary and in the destination country I wouldn't need it. If you have a stroller, you can use it up to the boarding gate, where it will be picked up and placed in the hold. If you decide to check it, it does not count as luggage.
You can bring a tablet with their favourite cartoons and some food. I don't think I should remind you of diapers and at least one change of clothes in case the baby needs to be changed. With a baby on your lap there can always be accidents and it's good to have replacement clothes for yourself.
If you travel with older children, I don't think you need advice, you know what can entertain them during the flight. The on-board entertainment system will probably be enough.
In my case here you are my toddler checklist for handcase into the plane:
Diapers for the flight.
Clothes to change them.
Favourite toys.
Tablet with their favourite cartoon.
Some favourite food to catch their attention.
Lotion for dry skin.
Baby stroller is optional.
Thick socks for walking inside the plane.
3. How to entertain toddlers at the airport
Toddlers will enjoy the airport, they will want to feel useful pushing the hand luggage and walking around, if they are able to walk already.
The worst part comes at the boarding gate, for them the waiting will be very difficult; their senses are in alert position as they want to play and experiment. It doesn't matter that the baby has been awake since 4 am.
If there's a transport belt nearby they will love stepping on in both directions, a good way to pass the time. Be careful, with so little age a baby will fall on his own.
4. Child's first airplane ride
Maybe it is the child's first airplane ride and finally it is time to board the plane. The boarding gate is opened and families generally have preference. Don't hesitate to approach and ask, you'll probably avoid a long queue.
If you can't get in among the first ones, you might want to get in among the last ones.
Once inside the plane, children will want to discover their surroundings, try to distract them away from the busy hallway until everyone has accommodated.
If it is a long flight with toddler, they might gradually expand their safety zone to the limit you impose. When it is a child´s first airplane ride you will notice how it is more difficult to catch their attention as they are more nervous than usual, it is normal since everything that surrounds them incites their curiosity.
If you are as lucky as I was, they will fall asleep during takeoff and landing. A light sleep, don't celebrate victory, it will pass very soon and if it is their first flight it is possible that they won't sleep again even if the flight is longer than 8 hours.
4.1. Bassinet
If the baby is under 2 years old, you have the option of reserving a bassinet that attaches to the wall. To use this bassinet the baby must be less than 24 months old and weigh less than 11 kg; you must order it prior to your flight.
Depending on the age it is preferable to avoid using it (I would only recommend it if baby is a newborn), as according to the regulations the baby cannot be in the bassinet during turbulence. Even if turbulences are light, they will make you take the baby on your lap and put the safety belt, which under my experience will end up waking them up.
Sitting the baby in an adjacent seat to sleep is the best option, whenever possible.
4.2. Diaper changer
In the airplane's toilet there is a diaper changer that will make it easier for you to change the baby's diapers.
4.3. Entertainment for children
When the child is about one year old, don't count on in-flight entertainment. The situation generates too much excitement for the toddler to focus on a screen, although at times it may work. You can try their favourite cartoons on a tablet, I wasn't too lucky.
Surely children will make friends on the plane with the passengers in your hallway. Don't worry too much, but don't ignore it either; some may like to be approached but there will be others who prefer to rest.
A favourite toy or food may catch their attention, but it's going to be difficult to keep them in place for a long time. In my case the multimedia system headphones were what he liked the most, but only if I wanted to use them.
How to entertain a toddler on a plane? You will have to be creative, if you are not lucky with multimedia entertainment then you will have to let them explore the surroundings.
Let's hope we don't become part of the scary stories told by the crew in airplanes.
4.4. What to do if the baby cries during a flight?
The pressure may make them uncomfortable or sleepy; usually the rattling and the sound of the plane's engines is enough to make sleeping much easier than at home, if you want to. In any case, don't get overwhelmed, the baby is entitled to the same right as other passengers to travel; if they cry, just try to calm them down.
The onboard staff will usually keep an eye on your seat. Do not hesitate to ask for what you need to make the flight more comfortable for you and the baby.
From what a flight attendant told me, there are children with enough lung capacity to spend the 9 hours of a flight crying and they were not necessarily babies. Let's hope we don't become part of the scary stories told by the crew during flights.
Airline policies for flying with children
Depending on the airline, they may have slightly different policies. The ages to consider children, babies who can travel on the lap are the same, from 0 to 2 years.
Can you fly when you're pregnant?
Yes, you can fly when you are pregnant without problems but in some cases you may need a medical certificate.
Up to 4 weeks before your due date you can fly without a medical certificate.
If you are flying with a due date between 4 and 2 weeks the flight time cannot exceed 4 hours and you need a doctor's written certification that you can fly.
 If you plan to fly less than 2 weeks before your due date it is very likely that you will be rejected by the airline.
Important: You must take into account each situation, not only for the outbound flight, but also for the return flight. For further information contact your airline.
Children flying alone
There are many situations in which parents may need a child to fly alone. Parents may want to send them on vacation with other relatives or for any other reason; let's see if it can be done and how.
For unsupervised travel, the child's minimum age is between 12 and 14, depending on the airline. If they are under that age, you must make use of a program offered by airlines to travel with accompaniment.
I'm not going to extend much on this subject because if you need it the best thing is to contact the airline directly to make sure they can meet your needs and inform you first hand of the process to follow.
Well, this is all about flying with children, now let's see how to avoid other problems that can arise when you plan to travel with children.
Tips to travel with children by car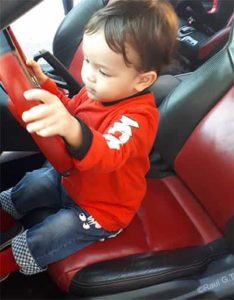 During your holiday with children you can visit playgrounds, activities or monuments. There are many options, for which it is best to have mobility, how is driving long distances with children?
Rental car companies usually provide special seats for children. It is advisable not to drive for more than two hours at a time and to keep children hydrated by drinking water.
In case you need to rent a car to travel with children we recommend the best websites where you can rent a car in Malaga.
 […] never leave a child alone in a car with the windows up under the sun.
1. Avoiding heat stroke and dizziness in the car
Dizziness during car travel is a common phenomenon. It can occur when you lose sight of the horizon. Another way to avoid dizziness is if they are distracted by games, audio books or a portable DVD.
Against the heat it is advisable to bring a small beach fridge with drinks and snacks easily accessible in the car. If it is very hot inside the car you might want to use the air conditioning, but without overdoing it with the temperature.
It is useful to cover the windows of the car with something to protect the child from the burning sun.
Finally and most important never leave a child alone inside a car with the windows up under the sun.
2. Choosing the right seat for children
In Spain it is mandatory to have an approved seat corresponding to the height and weight of the child. You will have to ask for it during the booking process and there are several options:
Maxi Cosi for children weighing less than 10kg
Baby seat for children between 9 and 18kg
ISOFIX seat for children between 9 and 18kg
Booster for children weighing more than 15kg
The prices can vary, being the cheapest the booster for children, with a price that can be around the 2€ a day. Another option is to bring your own baby seat and save the price of this accessory.
3. Car entertainment for children
Depending on their age you can entertain them more or less easily. In my case with a baby of a year and a half the music works very well. The music together with the motion of the car helps him to fall asleep if he is sleepy, when he is not he just distracts himself looking out the window trying to say what he sees.
In the case of having multimedia panels they are an interesting option to consider.
Tips to travel with children by train
Travelling with children by train includes a number of benefits and options available to make travel easier.
Basically for long trips many of the recommendations given in the other sections of this article are applicable here. I will therefore proceed to analyse the possible discounts and options that RENFE will give us when travelling with a family or with children.
The Alvia, Avant and Ave trains have toilets with diaper changers. In the case of the suburban trains in Malaga the toilet is located in the same wagon which you can access with baby strollers.
1. Baby stroller in commuter train
The suburban train has a wagon available for baby strollers and bicycles. Baby strollers are preferred, so if there is no space, the bicycle must be moved.
You will differentiate the wagon by having an outside access step at station floor level. You must be careful when entering or leaving this wagon, as there is a gap that could slip the wheels of the stroller.
As a rule, you don't need to fold the stroller, but if space is scarce, it is advisable to do so when possible.
In the case of long-distance trains, the baby stroller counts as one of the 3 luggage items you can carry, as long as you fold it.
2. Free ticket for children
In suburban trains up to 2 children under the age of 6 who do not occupy a seat may travel free of charge. On long-distance trains, children under the age of 4 who do not occupy a seat may travel without paying the ticket.
In the suburban train, the child's free ticket is included in the adult's accompanying them, in the case of long distance or AVE, a free ticket must be obtained for the child in question. This ticket includes insurance and must be kept until the end of the journey.
Children under the age of 14 who occupy a seat have a 40% discount on long distance journeys.
The children's menu is included in the Preferred class tickets on most long-distance trains. This menu consists of products that children may like best.
In addition to the on-board entertainment there is a selection of films for children which are renewed monthly.
The suburban trains have no entertainment on board, but on such short journeys they will entertain themselves with anything.
4. Children's trip solo by train
Children between the ages of 6 and 13 can make the trip without the presence of an adult and with the supervision of RENFE staff.
You can consult more details about this service and where it is offered on the RENFE website. Just note that this service is only available on single-train journeys for long-distance without transfers.
For more information on travelling by family with train you can visit the official website: https://www.renfe.com/es/es/experiencias
Travel with children to Malaga in Spain
The Costa del Sol is not called that for no reason. The sun is very strong all year round, so please make sure to apply a sun lotion with a high sun protection factor to children several times a day. If you put a hat on them, even better! Avoid the midday sun in summer; you can read more tips on how to sunbathe in summer on our blog.
Is Malaga a good family destination?
Of course, in addition to the numerous hotels for kids in Malaga with activities for the young ones all year round, there are tourist attractions that will delight the whole family.
Children always enjoy amusement parks and there is a water park in Torremolinos. The Sea Life in Benalmadena is open all year round and children love to explore the underwater world. Another option to consider is the zoo in Fuengirola, a place where they will meet different animal species.
If you want to experience different sceneries, you can rent a car in Malaga and explore the mountains and natural parks. There are magical places in Andalucia that children will love to explore; how about a swim in a natural swimming pool?
Other options are the Tivoli World amusement park or the many playgrounds throughout the province. Depending on the month you come, you can also find Fairs, parties or concerts.
If you like to enjoy the sea there are catamaran excursions from the Port of Malaga all year round and for all ages.

Finally if you decide to visit Malaga during the summer months, you can find water activities in Malaga for the whole family. Spain is a family friendly country, you will enjoy the trip.
When is it best to visit Malaga with children?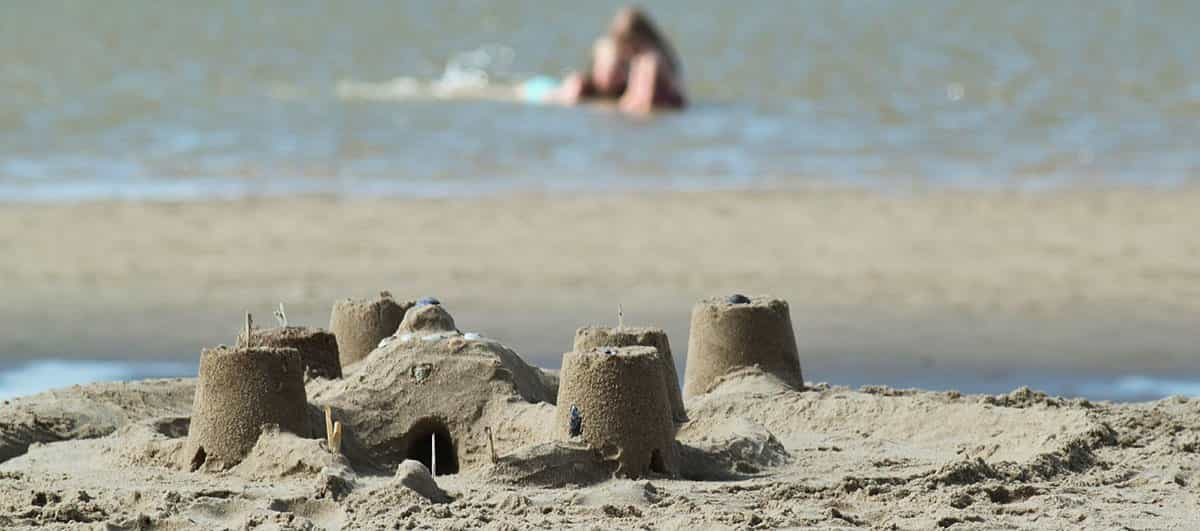 The best time to visit Malaga with children depends entirely on the activities you want to do with them. Do you want them to enjoy the water, the beach or the water parks? then summer is definitely the best time.
If they are a bit older and you want to go out by car to discover inland villages or natural places, visit zoos or monuments, the middle season is a good option.
If you want the latter and also want to spend little, then the low season is perfect for you.
There is another post where I consider which is the best month to visit Malaga, maybe it could be of your interest. You can also search for any month on this blog and you will see activities and weather information, so you can get an idea of when is the best time to visit the Costa del Sol with children.
Comparte este artículo: