No matter when you read it, it will surely be a hot day. Nothing better than a cool article about water activities in Malaga.
A data provided by the Malaga Tourist Board is the increase in family travel which is already 19%. So why not having some refreshing fun in family or with friends?
With mild winters and around 320 days of sunshine a year, Malaga offers a wide range of water and leisure activities on the beach. Enjoy the waves, the depths of the sea or refreshing walks through natural surroundings.
Let's see one by one the most popular water activities in Malaga. The price might high for some of them, but the offer is wide enough for you to find the one that best suits your tastes and of course your budget.
Hydro-pedals
Timeless and always popular all along the Costa del Sol, the hydro-pedals are the most economical option for anyone who wants to do some group activity or enjoy with the family on the beach.
There are family hydro-pedals with a slide that will delight the little ones.
The price of a hydro pedal on the Costa del Sol is usually around 15 euros for 30 minutes and 25 euros for 60 minutes.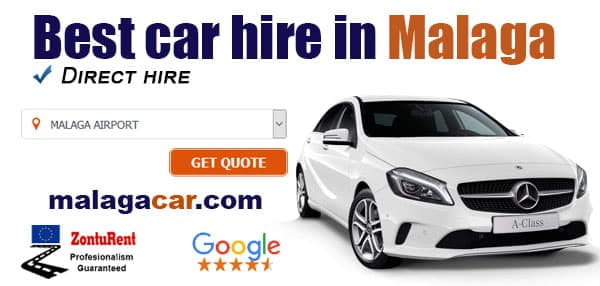 ';
Jet skis
Along with hydro-pedals, jet skis are the most popular in summer despite their high price. 15 minutes of fun on one of these water vehicles can cost around 50€; remember that if you spend too much time and you haven't come back, they can stop the engine remotely, a curious fact that I could see from the shore, what I don't know if it carries any penalty.
It is easy to find a place to rent a jet ski in summer all along the Costa del Sol, especially in Torremolinos, Benalmadena or Marbella.
50 euros for 1 or 2 people and 15 minutes.
Parasailing
Another of the typical activities that you might know is the so-called parasailing. If you are a beach person you will have seen this parachute dragged by a boat over the coast of Malaga more than once.
Those who have tried it highlight how much fun it is to see everything from the heights.
Price is from 40€ depending on where you book it.
Flyboarding, hoverboard and jetpacks
If you don't mind spending a little more and want a little more excitement you can try the flyboarding experience. It is a matter of "flying" over the sea thanks to the impulse of a few water jets that flow from a board located under the feet in the case of the hoverboard.
This activity is available in some beaches of Benalmadena, Fuengirola Marina and Marbella.
As a curiosity this accessory was invented in 2012 and has become popular all over the world.
The price is above 5000€ if you want an original kit, for about 75€ you can enjoy 15 minutes.
Kayaks and paddlesurfing
Some beaches in Nerja are ideal for renting a kayak or a surfboard, which will allow you to discover small coves that would otherwise be difficult to reach.
Some people prefer to use them for some exercise over a day at the beach.
Kayaks and surfboards with paddles are available all along the Costa del Sol.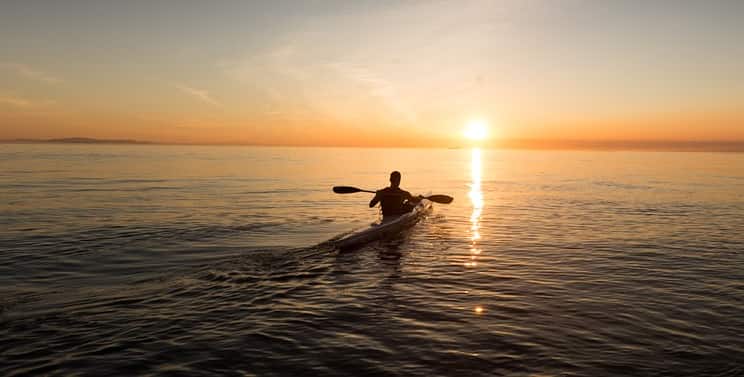 The price for 60 minutes is between 15€ and 25€.
If you are looking for some adventure you can check the guided excursion in Nerja by kayak or paddle-surf at:
https://awa-watersports.com/portfolio/travesias-de-paddle-surf-por-nerja-y-maro/
Big Sup
Another option is to share a great board with your friends; this is a modality of Paddle Surf where you can have a lot of fun.
The price is 15€ for 60 minutes; you can hire it in the promenade of La Farola, on the beach of La Malagueta), a perfect place to enjoy a good view of the city from another perspective: https://malagawake.com/actividades/big-sup-en-malaga/
Banana boats & Ski tubes
Since the 1960s and 1970s,'banana' has become popular, a large banana-shaped float that is dragged by a boat and from which users must try to avoid falling, something that of course is inevitable and always provides fun. Since then, time has passed and in addition to the popular banana you will find a lot of new attractions like a water sofa for 4 people or a donut for 2 people pulled by a boat.
The price for this kind of activity is from 10€ to 25€ per person for about 15 minutes.
Air Stream
In this activity you will feel as if you were flying over the water and you will be able to practice it together with friends to have a great time on the beach.
Malagawake offers it for 15€ (15 minutes) in Paseo de la Farola (Malagueta): https://malagawake.com/actividades/air-stream-en-malaga/
Water skiing and wakeboarding
This sport that mixes surfing and skiing is available in some areas of the Costa del Sol. They also offer basic classes for beginners.
The price usually ranges from 60€ for about 20 minutes or 30€ for 10 minutes.
It is available in some beaches of the Costa del Sol like Torremolinos and Marbella.
Surf
The favourite places for surfers on the Costa del Sol are usually Cabopino in Marbella and Santa Amalia in Fuengirola; these are not the only spots, you can meet other surfers on almost any beach on the Costa del Sol as long as the sea conditions are good.
Kitesurfing
Kite-driven surfing is a popular activity in Malaga and is practiced throughout the year. If you don't bring your own equipment, you can rent it. There are also instructors who will help you master this sport. 
Windsurfing
Although you can find those who windsurf in Malaga during the windiest days, they usually prefer to travel to Tarifa, the Windsurfing area by excellence.
Some beaches offer the possibility to rent the required equipment to windsurf or even to take windsurfing lessons.
Scuba diving
Scuba diving in Malaga would well deserve a dedicated article. The richness of the Mediterranean Sea and its great biodiversity offer a great gift for the senses to anyone who ventures under its waters.
Among the favorite places for divers in Malaga are Nerja, Mijas and Estepona. Each of them with their own treasures to discover; you're not going to become a millionaire by finding gold doubloons, but you're going to enjoy this activity as if it were a treasure hunt.
There are many places where you can not only rent scuba gear, but also join in shared activities. Ask in the comments and I will be happy to suggest one depending on where you are.
More water activities in Malaga
Let's see where you can find the most exciting water activities and also some water parks in Malaga; I will dedicate a future post about the latter soon.
You can also check my other article about natural pools in Malaga, worth the time reading if you are looking for something special.
In future posts I will tell you more about all the water parks available on the Costa del Sol and other adventure sports.
Finally I leave you with a video of Parasailing in Fuengirola by Jet Watersports:
Comparte este artículo: