Malaga becomes the capital of entertainment and video-games from 12 to 21st July with the arrival of Gamepolis, an event focused on digital entertainment that comes with Nintendo at the forefront to showcase their new releases this year.
The celebration of this annual event takes place this year in 12 places of the capital: From the City Centre to the Digital Pole, districts of Carretera de Cadiz, Teatinos and Cruz de Humilladero.
It is one of the most important video-games festivals in Spain with almost 50,000 visitors in its last edition. This year, according to their press release, they expect to exceed this number and consolidate their position as a national reference.
Gamepolis activities, workshops and programming in 2018
The information below relates to the 2018 event, so we can get an idea.
Gamepolis is open from 10am to 10pm on Friday, Saturday and Sunday. During the 3 days there will be many events, workshops, activities and competitions available for visitors.
 30,000 euros in prizes for the different tournaments that take place during Gamepolis in Malaga.
Cosplays competition with different prizes ranging from 100 euros to a Nintendo Switch.
 Conferences with developers, publishers and international cosplayers among others.
Workshops focusing on video game creation and related talks.
During this event you will have access to the Shadow of the Tomb Rider game and the new Nintendo Super Smash Bros Ultimate title.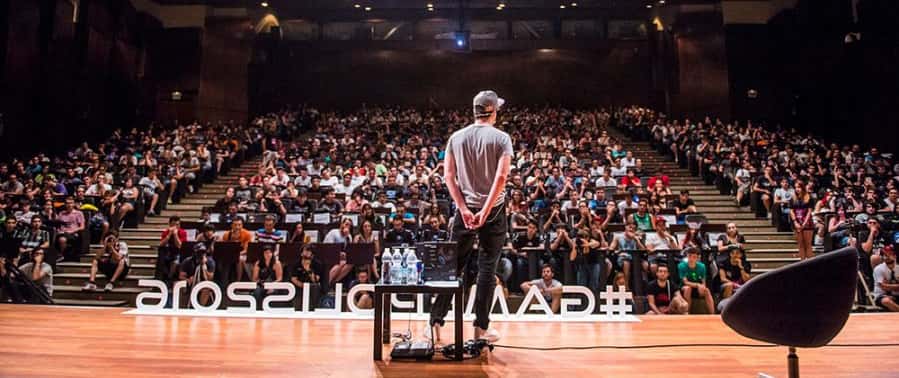 Special areas in Gamepolis
In addition to a stage for live performances and tournaments, there will be areas with a specific theme:
A space dedicated to Virtual Reality in the VR Zone.
Retro Zone, dedicated to the exhibition of classic platforms and videogames.
The less commercial productions will be presented in the so-called Indie Zone.
In the Expo Zone you will find shops and exhibitions where you can get peripherals at special prices.
To know the program in detail you can consult it on the official website:
Tickets, prices and promotions
There are two types of tickets that you can buy online and a promotion for a one-day ticket:
Daily ticket: 10€
3-day pass: 25€
The Burger King chain in Malaga and Granada as well as Pizza Hut offer a Gamepolis menu for €13.90 including admission.
To buy tickets and get more information you can visit the official website or you can use one of the promotions.

*Remember that if you get your ticket through a promotion in one of the restaurants you will need to keep your shopping ticket, as it will be your ticket to the event.
How to get to Gamepolis
The Trade Fair and Congress Centre in Malaga is next to the Fairgrounds, close to the Victoria Kent train station.
To get to Gamepolis you can go by car, bus or using the commuter train.
For more information consult the following map:
Comparte este artículo: