Everything you need to know about the Torremolinos Fair, events calendar. Concerts and activities that take place during the night Fair in the fairgrounds or during the day Fair.
---
Are you going to visit Malaga in November? Then you may be interested in learning about Malaga's main Festivals and Fairs this month. We inform you about the main activities during the month of November in Malaga and how to get there in the easiest way.
---
Schedule, concerts and activities for a long weekend in the popular Fiesta del Aire (Open-Air Festival) in Arriate during the month of October. Want to know more about this popular festival?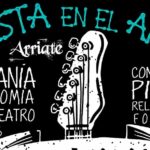 ---
The Nerja Fair is an important event in the eastern Costa del Sol. If you have extended your summer holidays or planning to visit Nerja in October you may be interested in the festivals and concerts that take place by the beginning of the month. Which day is the cheapest to go to the Fair or when does it start?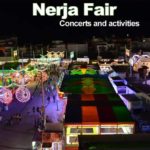 ---
The popular Fuengirola Fair begins on the night of October 6th. You can find out all the details about these days, the Fair programme and the live concerts that will take place in the auditorium in 2018 throughout the week.
---

Everything you need to know about the Mijas Fair, when it is and what activities you will find. You will also find options to reach Mijas from anywhere on the Costa del Sol.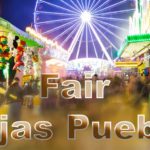 ---
September is the month of fairs and festivals in many municipalities. These are days of joy where the profane and the religious are mixed. People enjoy colourful events full of music, culture and dance. Do you want to know more about the main activities and fairs you can visit this month in Malaga?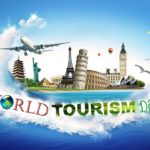 ---
When is the fair in Malaga this year and what activities or performances will there be? I will answer this and other questions in this article. Find out about the programme of activities, events and concerts at the Malaga fair this year. First of all, if you never ever visited the fair before you might want to read our guide of Malaga fair. The guide has detailed information on where it takes place and the dates.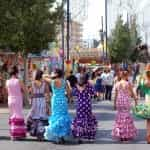 ---
Everything you need to know about the main fairs and events in Malaga during the month of August. If you are planning to come or are already here, it will be useful to know when and where to visit during this month.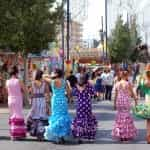 ---
Do you plan to visit Malaga during June or October? We have prepared some activities and events that take place during those months in Yunquera, a small and charming white village. Find out when and how are the Wine and Chestnut Fair, the Night of San Juan and the Yunquera Fair.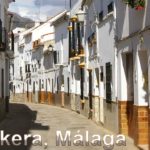 ---