Are you visiting Malaga in November? Then you may be interested in discovering the main Festivities and Fairs of Malaga during this month.
In November in Malaga you can still enjoy a pleasant temperature, this allows to visit the various municipalities where they have activities of tourist interest. We will also recommend a suitable means of transport to get there, and at the bottom of each activity you will find the location on the map.
There are also some activities you can do in November, check here.
Events in Malaga in November
In the province there are activities all year round, we will recommend Malaga's Festivals and Fairs in November:
Film Symphony Orchestra
This show includes the soundtracks of the most successful films of the last decade. The orchestra, made up of more than 70 musicians, is part of a unique proposal that is touring the main auditoriums in Spain.
The repertoire includes the soundtrack of films as popular as Pirates of the Caribbean, Interestellar, Back to the Future, Jurassic World, Willow or How to train your Dragon among many others.
When: Saturday 16 November at 7.30 pm.
Where: Auditorium in Torremolinos. (Map)
Price: 39€, 45€, 49€ and 55€ depending on seat.
More information and tickets: https://filmsymphony.es/en/
Toston Festival in Ojen, Marbella
This traditional celebration takes place in the streets of the village of Ojen. The origin dates back to the time of chestnut harvesting, when young people ate them roasted in the countryside.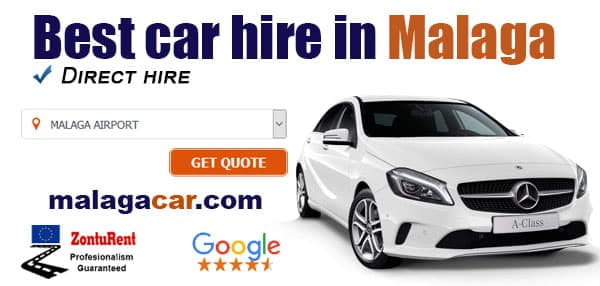 You can enjoy roasted chestnuts, a festive atmosphere and traditional products of the region.
When: First Sunday after Halloween
Where: Ojen (Map)
Rabbit Festival in Parauta
During this day, the town of Parauta promote its traditional gastronomy. Different recipes are offered with rabbit and there is also a festival with Flamenco and Verdiales performances.
You can not miss a wide variety of typical products of the region, from black pudding to chorizos, to take a little of our land.
When: Second Saturday of November.
Where: Parauta (Map)
Ham Fair in Campillos
Fair with pork products, including cured ham, sausages, olive oil and other traditional products.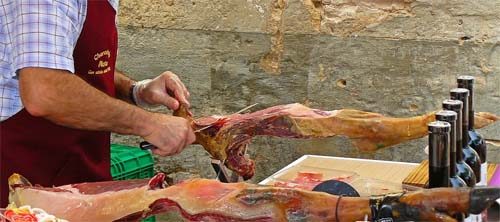 Throughout the day, Flamenco performances and children's workshops take place at the Fair. There are also free guided tours by tourist train throughout the municipality throughout the day.
When: 17 November 2019.
Where: Campillos (Map)
Blues at Moonlight
Don't be tricked by the title, this is a festival of rockabilly and American music that takes place every year in Benalmadena in mid-November.
This rockabilly music festival brings artists from different parts of the world.
When: 21, 22, 23 and 24  November 2019.
Where: Sunset Beach Hotel in Benalmadena
Mycological Days in Cortes de la Frontera
If you like mushrooms, this event is for you. It is one morning of mushroom harvesting in the forests of the area and later there is a tasting of them after cooking.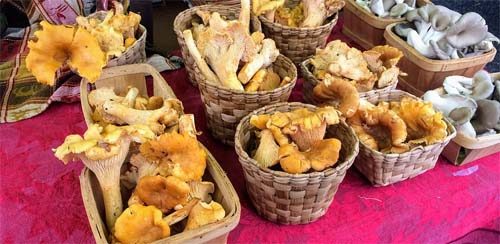 There are mushroom shows and conferences.
When: Last weekend in November.
Where: Cortes de la Frontera (Map)
Mosto Festival in Atajate
This town of great winemaking tradition celebrates the popular must festival on the last Saturday of November. Tradition has it that the families dedicated to the production of must offer a sample of their last harvest along with a dish of crumbs, typical of the area.


When: Last Saturday in November
Where: Atajate (Map)
Chanfaina Day in Totalan
The last Sunday of November is the day of this typical dish of the locality, the Chanfaina. Its ingredients include potatoes, olive oil, vinegar, garlic, breadcrumbs and many spices such as oregano, pepper, cloves, bay leaf and cumin; to all this you can add meat or blood sausage in slices.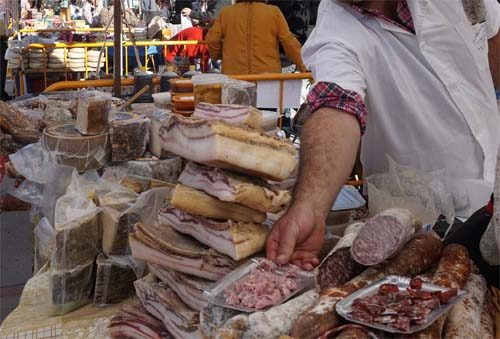 The chanfaina is a delicious dish that is enjoyed throughout the year, but it is during this day when it is offered to visitors who come to Totalan. It is cooked throughout the same morning and up to 7000 portions are prepared for all visitors.
During this day there are also activities, stands with typical products, dances and an exhibition of old farming tools.
When: Last Sunday in November
Where: Totalan (Map)
Activities in November
There are some activities that some villages organise for free, let's see some of them:
Guided tours in Coin for free
There will be two tours with low difficulty through the old town in November, each of them showing the visitor a different area of the municipality. The duration is 1 hour and a half and it will take place on Sunday:
10 November: Guided route through industrial patrimony, including old mills.
24 November: Guided route through the architectonic patrimony, visiting historic houses and corralones (old typical andalusian neighbours houses).
There are another two tours through the old irrigation ditches:
Sunday 3 and 17 of November: Low difficulty and a duration of 4 hours through 8.5 kilometres.
Remember that participating is free, but you need to sign up calling the phone number 951 70 29 49.
Transportation options in November
Most of the municipalities celebrating events are not exactly near the Costa del Sol, where you will probably be staying; public transport has its limitations and it is sometimes preferable to have a private vehicle, especially if you plan to go and return on the same day.
If you live in Malaga and don't have a vehicle, you can try to convince a friend who has one.
Own vehicle
If you are still planning to visit Malaga in November, prices are usually the cheapest all year round. It's low season, so you may find some interesting offers.
Car hire in Malaga can be what you need; having your own vehicle will give you the freedom you need to enjoy the month of November in the province. You will be able to attend the activities that take place in any of the villages and return the same day.
If you find it too cheap, you can take advantage of and rent a car of a higher range than the one you would normally rent; the objective is to enjoy your holidays.
If you have your own car in Malaga, then you are ready for November.
Private Transfer
Another option is to hire a car with driver for taking you to any of the towns with activities this month. The driver will pick you up and return to your desired place and time. I personally recommend malagatransfer.co.uk; I have used them in the past and had a good experience, it is a Spanish company with experience in the province of Malaga.
If you choose a private transfer,notice that some of the destinations may not appear on the website, which does not mean that they do not offer it. For example, Ojen in Marbella does appear, while Parauta does not. If this happens, just contact them by telephone or from the contact form for a closed price.
If you live in Malaga and don't have a vehicle, you can try to convince a friend who has one. I don't think it will cost you too much to convince them if you tell about the food and fun you will find.
Share this article: