Again in November we can enjoy a new musical appointment in Benalmadena with Blues at Moonlight. Want to know more about this International Festival of Rockabilly and American Roots Music?
When and where?
In 2019 this festival takes place from Thursday 21st to Sunday 24th November.
It will take place at the Sunset Beach Hotel in Benalmadena; exactly at the Salitos chillout bar, the Terrace and the Moonlight Lounge of the hotel.
Programme and performances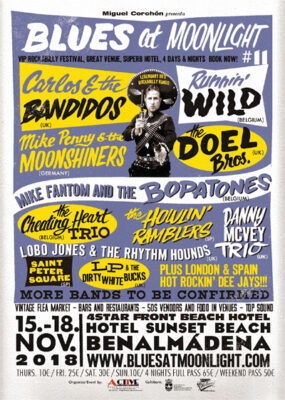 You can find artists from different parts of the world who come together in this festival to offer the best of their musical repertoire.
At 12:00 in the Salitos bar will begin the day with a vintage market followed by different DJs until the concert at 4:30 pm. After this concert the entertainment will continue with another invited DJ until the closing of the show at 6:30 pm.
Oasis Terrace will also open at 12:00 with a vintage flea market, followed at 2:30 pm by a concert and DJs until it closes at 6:30 pm.
The Moonlight Lounge will be open from 7pm until 3am. Throughout the days it will offer different concerts at 8pm, 10pm, 0am and 2am.
Ticket prices for Moonlight Hall
Thursday: 15€
Friday: 30€
Saturday: 35€
Sunday: 15€
Full pass: 80€
Friday and Saturday pass: 60€
For more information you can visit the website of the event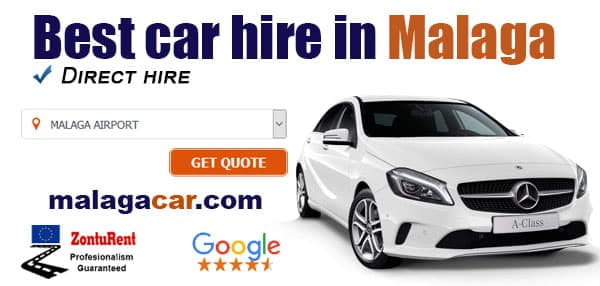 Share this article: