With February we say goodbye to January and welcome the good weather. Although this month can still give us some rainy days it is not common and you can start enjoying the sun and a mild climate. It is the perfect month to enjoy many activities in Malaga. For example the first week in February past year we could enjoy a fantastic 21 º C. Would you like to know more about how is to visit Malaga in February?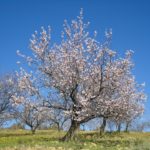 ---
Are you going to visit Malaga in November? Then you may be interested in learning about Malaga's main Festivals and Fairs this month. We inform you about the main activities during the month of November in Malaga and how to get there in the easiest way.
---
I hope that once again I can awaken your curiosity about the past and the origin of our city; this time I am going to tell you the history of the Romans in Malaga and about some of the monuments and remains that have survived until today. Malaga is a city with an ancient culture and history, would you like to learn about its past?
---
There are many villages in Malaga, but over time some have disappeared. They are still destinations that can be visited, so let's review those abandoned and lost villages in Malaga. Would you like visiting any of them?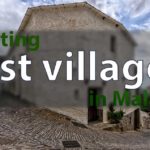 ---
The Perotas Soups Day is one of the events marked in the culinary and cultural calendar of the province of Malaga that you should not miss. It takes place during the first weekend of October and in addition to the typical soup of the municipality there are many activities. Want to know more?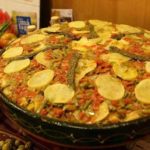 ---

All you need to know about the Luna Mora festival in Guaro in September. This is a very recommended event to assist for meeting with the andalusian culture and some typical gastronomy. Visit us to know where is it and how to get there.
---
Everything you need to know about the main fairs and events in Malaga during the month of August. If you are planning to come or are already here, it will be useful to know when and where to visit during this month.
---
Music is the perfect excuse to visit some of the most picturesque villages in Andalucia. The Pueblos Blancos Music Festival arrives in Ronda, Montejaque, Grazalema and Villaluenga del Rosario with international artists. A long and magical weekend that will begin on a Thursday and end on Sunday during the month of August. The perfect opportunity to begin the summer while enjoying good music and getting to know these beautiful rural environments full of history, culture and surrounded by nature. The stages for the concerts have been carefully selected, continue reading to know more about this annual event.
---
Do you plan to visit Malaga during June or October? We have prepared some activities and events that take place during those months in Yunquera, a small and charming white village. Find out when and how are the Wine and Chestnut Fair, the Night of San Juan and the Yunquera Fair.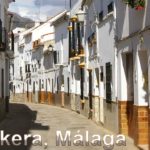 ---
Whichever destination we travel to, there are always places not to be missed. In this article I bring you what in my opinion are the 10 best places you should visit in Malaga. I know there are those who come to sunbathe or spend a weekend, so I have tried to make an affordable list for all audiences, but MANDATORY for those who have never visited any of these places.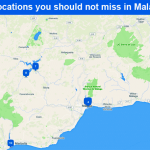 ---