Tag: White Villages - Page number 2
October in Malaga brings us a large number of fairs and festivals. The province has much more to offer beyond the summer months, as we proved with the recommended activities in September. Join us to discover what you can do during October in Malaga.
---
Have you ever visited Ardales or heared about this beautiful white village in Malaga? If not, you should read this post about one of the favourite villages for nature lovers. Wondering about what to see there? I will answer in the following lines.
---
Caminito del Rey, a trail now known worldwide for its beautiful views and past danger, has caught the attention of the giant Google which has digitized the path for its popular application Google Street View.
---
Have you ever delighted in the beautiful view of fields of blossoming Almond trees? In the sheltered valleys and almost still in winter, these trees begin to bloom, still naked and without foliage; with delicate colours of pink and white they send us a greeting announcing the imminent spring; pure delight!
---
This Sunday we have an opportunity to combine a tour of the beautiful villages of Malaga with local celebrations of Tourist Interest: The village of Sayalonga, located in the Axarquia region of Malaga, celebrates on the 6th of May the Loquat Day. This typical festival takes place every year on the first Sunday of May, in harvest season of this fruit.
---
Following the release of the film The Smurfs, Júzcar decided to submit to a referendum whether to adapt the color of their cozy white village to the color of these charming characters. Today you can visit the only Smurf's village in Spain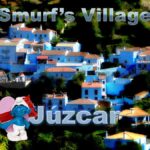 ---
Last week we proposed a trip to Ardales, a beautiful town belonging to the villages of the Guadalhorce valley, the green orchard of Malaga. There are good reasons to discover some spectacular places few kilometres off the coast of Malaga. Today we present Alora, situated 40 kilometres from Malaga and 53 kilometres from Marbella.
---
The Honey Museum offers a walk through the world of beekeeping, a sector unknown to the public, making them aware of the importance of beekeeping in biodiversity and the environment. In Malaga there are 8 varieties of honey and in this museum you will be able to know them.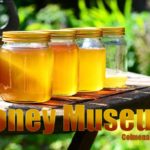 ---
Malaga province has a long tradition of culinary culture which is resulting in more than 30 culinary festivals of declared touristic interest for their color and flavor.
---