Do you enjoy going to street markets? Like taking walks by the sea? Enjoy the stunning views and Mediterranean sunsets from a terrace a few meters from the sea? Would you like to combine all this? Then come to Pier One at the port of Malaga, in the heart of the city.
The souk of the Port of Malaga
This market offers a selection of gourmet, crafts, decoration and fashion products. It is open on the first three Sundays of each month from 11 am to 6 pm.
If it rains or for any other reason it cannot be open, it will moved to another day.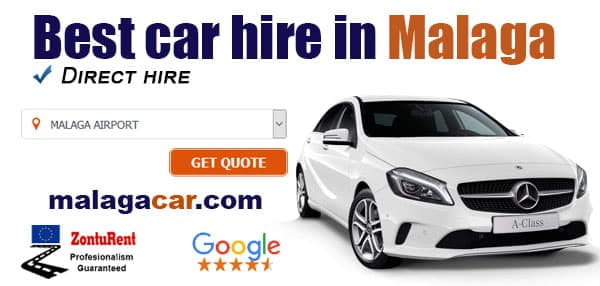 ';
Summer market
From June 28 to September 15 you will find a market with varied products at Pier One. There are clothes, complements, food products and many other things and souvenirs.
The opening hours are from midday until midnight. On Fridays and Saturdays the schedule is extended until 1 am.
Visiting Pier One at the Port of Malaga
Pier One is located very near the old centre of Malaga with its cathedral and the Moorish fortress situated on the hill, Larios Street and Alameda Park.
It has easy access and has a large underground parking. Pier One invites with a wide range of restaurants, terraces and shops and offers free children's entertainment (GluGluClub).
During the summer months this new space is full of activity and you can also enjoy free string concerts on Sunday evenings. You can find complete information on the website www.muelleuno.com

Parking at the port
If you want to drive and park at the port quickly and conveniently you can choose the public car park which is open 24 hours a day, every day.
The parking has 3 floors with access from the corner of Paseo de los Curas with Paseo de la Farola and Plaza de la Farola.
The price for parking will depend on how long you use it:
Half an hour or less: Price per minute of 0.063€.
Between 30 minutes and 1 hour: Price per minute from 0.0075€.
 1 and 12 hours: Price per minute 0.03€.
12 and 24 hours: Price per minute of 0.00013€.
 24 and 36 hours: Price per minute of 0.037€.
36 and 48 hours: Price per minute of 0.00013€.
Parking pass
If you usually visit Pier One, you may be interested in paying a month's worth of parking hours. There are different options that I show you below:
9 hours between 7 am and 6 pm from Monday to Friday: 70.80€/month
10 hours between 8 and 9 pm from Monday to Sunday: From 82.75€/month
24 hours from Monday to Sunday: 119.85€/month
Cruise Pass: If you go on a cruise and want to park your car, the price is 49.40€ for 7 days.
Other options for getting to the port
I can recommend malagatransfer.co.uk for getting there; I have used them in the past and had a good experience. They will pick you up at the place you require and return to your desired location, both in time as requested from their website.
Comparte este artículo: