If you are one of those with interest in history you might find interesting visiting Marbella over the next few days. Visit the full-size replica of the Nao Victoria, a ship captained by Magellan which circumnavigated the world for the first time.
---
The history of Malaga goes back a long way. In this article I hope to arouse your curiosity to know the origin of Malaga. The birth of a city that cannot be understood without the sum of diverse cultures and civilizations, but everything began in a very concrete period, with the arrival of the Phoenicians to our coasts and the beginning of the commercial routes.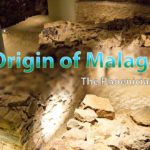 ---
On October 31 arrives the terrifying night of Halloween at our city. Do you have any plan? Malaga is ready and features events in which you can already register. If you have not yet decided what to do, we offer interesting activities for both adults and children. We hope you survive, we wouldn´t want to run out of readers..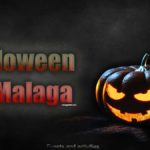 ---
Find out all the information you need about Ferry services from Malaga Port to Tangier or Melilla. Prices and timetables as well as alternatives available to cross the Mediterranean.
---
From super yachts up to 650.000€ per week to 7 day cruises from 3000€. Find out all the details and prices of luxury cruises and super yachts to enjoy your next vacation in style, if you can afford it.
---

Do you know all the details about the new cruise ship 'Symphony of the Seas' that visits Malaga during these days? This great cruise is 5 times bigger than the Titanic and has numerous activities focused on entertainment. You don't have to be one of its passengers to know it in depth, I encourage you to read our article where I tell you everything you need to know, some curiosities and when you can visit this large cruise in the Port of Malaga.
---
Do you enjoy going to street markets? Like taking walks by the sea? Enjoy the stunning views and Mediterranean sunsets from a terrace a few meters from the sea? Would you like to combine all this? Then come to Pier One, in the heart of the city.
---
Malaga is increasingly attractive and is continually adding new projects to make the capital of the Costa del Sol a truly cosmopolitan city. This trend is already underway for many years. We remember those days when we passed by Malaga on the way to or from the airport approaching our holiday destination, but what could be incidentally perceived of Malaga was not exactly appealing or attractive.
---
Everything you need to know if you are looking for a boat trip or catamaran excursion from the Port of Malaga, Benalmadena or Fuengirola. From dolphin watching to a romantic sunset with champagne on a boat or even a barbecue. There are many options in Malaga to enjoy the beautiful views of the coast. Want to know more?
---