If you visit the province there are 10 tourist attractions in Malaga you cannot miss; whether spring, summer, autumn or winter, these are feasible locations throughout the year and where it is mandatory to bring your camera and enjoy the experience.
Many web visitors ask me what they can do during the winter in Malaga and here I present 10 locations which can be visited during winter and summer but there are many more so it is recommendable to follow us and be attentive to our upcoming posts.
You can click on each map to see it larger or follow the map link to trace a route from your place.

1. Historical city centre of Malaga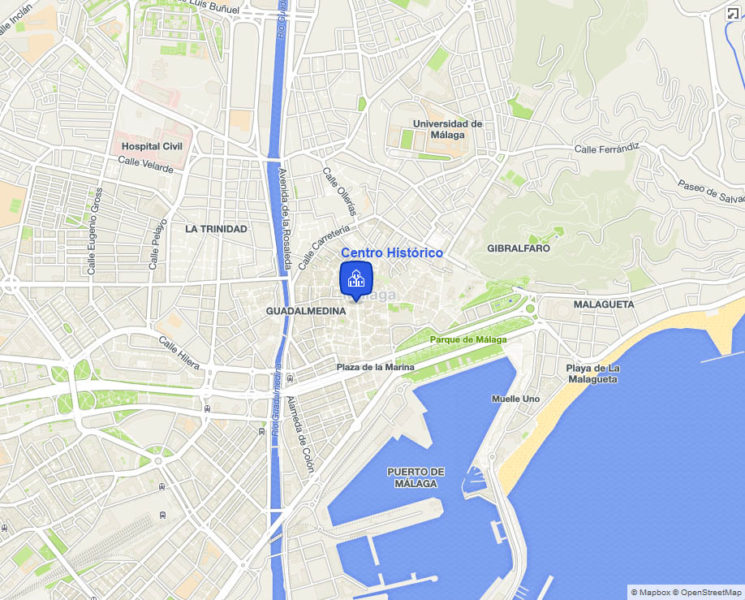 Stroll and visit shops, monuments or any of the museums situated in the historical district.
A breakfast or a coffee in one of the terraces is another good option and is something you can do throughout the year.
Calle Larios and Calle Granada are two of the main streets of the city centre.


Map: https://goo.gl/maps/KR2mtTJ8N432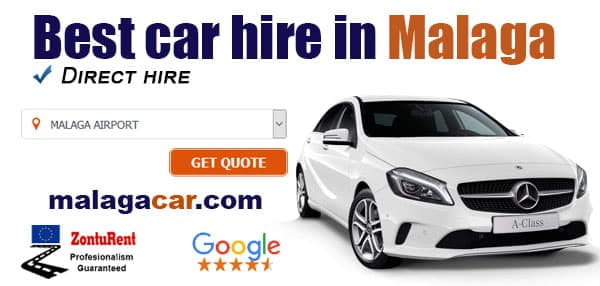 ';
2. Gibralfaro Castle and Alcazaba

Symbol of Malaga and place where you can take some of the best pictures of the city; in fact the most representative photo of Malaga where you can see the port and the Bullring of La Malagueta has been taken from this place.
Inside Alcazaba there is also a museum with remains found in the area.
Map: https://goo.gl/maps/zzoiQuZi64U2
3. Roman Theatre
Built in the first century BC and discovered by accident during construction work next to the Alcazaba, it is currently refurbished and in perfect condition to be visited.
Ideal to sit on the steps before or after visiting the Alcazaba and feel like you're in another time.
Map: https://goo.gl/maps/sAKUdXmo3KP2
4. Pier One (Muelle Uno): Palmeral de las Sorpresas
A good place to find restaurants and regain strength. Not far from Pier One at the Port it is located a giant Ferris wheel from which to take some spectacular pics of the city.
Map: https://goo.gl/maps/7iH8MsL1fhH2
5. Cueva de Nerja

Nerja Caves are at some distance from Malaga city but very close to the Balcon de Europa so if you visit one of the two, you can visit the other at one go.
If you go during the summer it is a good idea to plan the day in Nerja and enjoy some of its beaches.
Map: https://goo.gl/maps/PCeEgqs4aKH2
6. Torcal and Dolmens of Antequera

Nature can provide beautiful landscapes; there is available an easy route if you like natural spaces and walking.
If you are in the area you cannot miss the opportunity to discover the Archaeological compound Dolmens of Antequera built approximately during the Neolitic and the Copper Age; you can also visit the Wolf Park, a guided tour in a natural park in Andalusia to watch the wolves and take pretty pictures.
Map: https://goo.gl/maps/bB1ek8naxgR2
7. Gaitanes Gorge and Caminito del Rey
If you decide to visit Ronda (you should not miss it), along the way you will pass by the Gaitanes Gorge.
To visit the Caminito del Rey you need to have a reservation.
If you decide to spend the day in the area you can eat in the restaurant El Mirador de Ardales, in El Kiosko or in the Bar La Cantina. From there you have access to fantastic hiking trails, one of them after a tunnel that crosses the mountain.
Do not forget your camera or you'll regret it.
Map: https://goo.gl/maps/GsjMmSRyNkP2
8. Ardales
Before getting to Ronda you can make a stop in this beautiful white village for lunch.
Very recommended visit if you like good food and situated midway of El Chorro and Ronda.
Map: https://goo.gl/maps/7GwR9bpXi3B2
9. New Bridge in Ronda

What to say about this representative monument of Ronda? It is the perfect place to take pictures.
Take the opportunity to stroll through the city, walk the streets and have a coffee in the square.
If you have time you can visit the Museo del Bandolero (Bandit Museum map).
Map: https://goo.gl/maps/dka6gvKMVw32
10. Puerto Banus

Place of luxury and exclusivity in the Costa del Sol; if you come to Malaga don´t hesitate to visit Puerto Banus, maybe even you come across someone famous.
Map: https://goo.gl/maps/beoPpJpZPd72
Are you missing something here in our list? Share it with us!
Comparte este artículo: