Christmas is arriving in Malaga and - how could it be otherwise - Christmas markets are emerging in Malaga, ideal to go for a stroll enjoying the great atmosphere with the stalls,which each year are more elaborate, and the Christmas lighting in Malaga.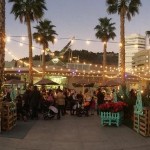 ---
Music is the perfect excuse to visit some of the most picturesque villages in Andalucia. The Pueblos Blancos Music Festival arrives in Ronda, Montejaque, Grazalema and Villaluenga del Rosario with international artists. A long and magical weekend that will begin on a Thursday and end on Sunday during the month of August. The perfect opportunity to begin the summer while enjoying good music and getting to know these beautiful rural environments full of history, culture and surrounded by nature. The stages for the concerts have been carefully selected, continue reading to know more about this annual event.
---
Discover the best viewpoints in Malaga with our guide and enjoy the breath-taking views of the Costa del Sol and its natural surroundings. Ideal places from where you can take spectacular photographs of Malaga such as those shown here. Would you like to?
---
Whichever destination we travel to, there are always places not to be missed. In this article I bring you what in my opinion are the 10 best places you should visit in Malaga. I know there are those who come to sunbathe or spend a weekend, so I have tried to make an affordable list for all audiences, but MANDATORY for those who have never visited any of these places.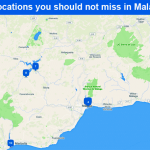 ---
Let's see what you will find during the Ronda Romantica event that will take place in May. Discover the romantic past of this municipality of Malaga located in the heart of the mountains, a meeting place for many adventurers during the nineteenth century you can now visit thanks to the historical representations taking place. Would you like to have a look at this interesting and romantic Ronda?
---

January brings cold temperatures from the past Monday 8 until; this cold bring snow in Malaga to lower altitudes. Snow in Malaga is an exceptional situation that you can take advantage of. How about a snow getaway this weekend? Continue reading for an update at the bottom of this page...I will continue posting the latest information about cold and snow Malaga this week.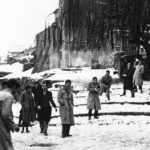 ---
Following the release of the film The Smurfs, Júzcar decided to submit to a referendum whether to adapt the color of their cozy white village to the color of these charming characters. Today you can visit the only Smurf's village in Spain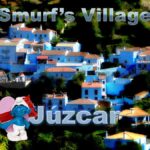 ---