Whichever destination we travel to, there are always places not to be missed. In this article I bring you what in my opinion are the 10 best places you should visit in Malaga. I know there are those who come to sunbathe or spend a weekend, so I have tried to make an affordable list for all audiences, but MANDATORY for those who have never visited any of these places.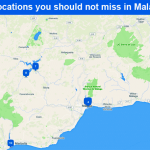 ---
Gazpacho is a typical southern Spanish drink, especially indicated for the hot summer months, as it is both very nourishing and refreshing and with the high temperatures there in summer, often you might not feel having a complete meal. So it´s great to have already some fresh Gazpacho prepared in the fridge, let's learn how to make it with this easy Gazpacho recipe!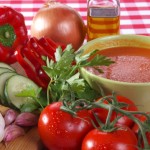 ---
Traditionally, the usual way of consuming Tapas, is having one or two in each bar, together with a drink and then moving on to another bar and repeating the process. This itinerant consumption (one bar, consumption, another bar) in Spanish is called "Tapeo" or going for tapas and this can go on as long as you wish or the bars stay open; in many regions of Spain it is quite usual eating out or going for dinner on weekends based on Tapeo.
---
One of the most delicious dishes you can eat in Malaga are the 'boquerones en vinagre' (Anchovies Marinated in Vinegar), a rich delicatessen which dates back to around 3000 years old, do you want to know how to prepare them?
---
Malaga province has a long tradition of culinary culture which is resulting in more than 30 culinary festivals of declared touristic interest for their color and flavor.
---