Category: Tours
Excursions in Malaga and Andalusia
Andalusia and Malaga are undoubtedly excellent places for excursions and tours. Visit white villages or discover beautiful natural and monumental routes where you can take pictures that will be kept in your memory for a lifetime.
Tours and excursions from Malaga
There are numerous white villages that you can visit in Malaga. In this blog we will propose you visits to different towns that may interest you as well as activities that you can do throughout the year.
Hiking and cultural routes
If you are a nature lover, you can't miss the hiking routes we offer from Malaga and throughout Andalusia.
Discover emblematic places, natural swimming pools where you can refresh yourself in summer, natural parks,  routes of all kinds and for everyone.
We will also suggest monument routes through Malaga and Andalusia. We hope that with us you will discover everything you can about southern Spain.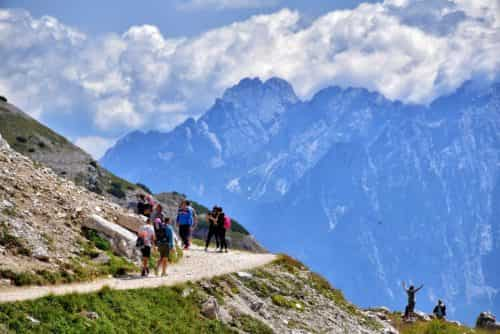 Cultural activities to visit
We will tell you about cultural activities that take place throughout the year. You can visit them no matter what month you come to Malaga.
Discover Malaga's popular fiestas and main events in summer, winter, autumn or spring.
In this article I bring you the megalithic culture of Antequera and its natural monuments. Monuments with a great cultural value that reveal us the life of our ancestors. This complex was declared World Heritage Site by UNESCO in 2016. Without a doubt it is worth visiting Antequera at any time of the year, but if you are planning to do so during Saint Valentine's Day, I can tell you that there is also a beautiful love story about the Peña de los Enamorados (Rock of the Lovers).
---
Whichever destination we travel to, there are always places not to be missed. In this article I bring you what in my opinion are the 10 best places you should visit in Malaga. I know there are those who come to sunbathe or spend a weekend, so I have tried to make an affordable list for all audiences, but MANDATORY for those who have never visited any of these places.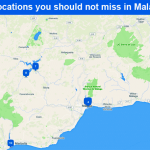 ---
Find out all the information you need about Ferry services from Malaga Port to Tangier or Melilla. Prices and timetables as well as alternatives available to cross the Mediterranean.
---
Malaga and the Costa del Sol have always been synonymous with beach and good weather, but there is much more. The villages and regions that make up the province of Malaga offer an interesting offer for restless tourists, who are not satisfied with just being on vacation but want to make the most of their holidays. Do you want to know more about Malaga villages and regions?
---
After a 15-minute cable car ride on the slopes of Mount Calamorro, visitors reach the summit at about 800 metres above sea level. From there you can not only see the coast and the municipalities, but on clear days you can also see the African coast. There, in the middle of nature, there are not only several viewpoints from where we can appreciate fantastic views of Benalmádena and the Costa del Sol; in addition, falconry shows are offered, there are several trails of almost 3 km in length and guided tours to discover the local Mediterranean flora. During the summer there is also the possibility of enjoying the night sky through the large open-air planetarium. At the top of the Calamorro there is also a restaurant area.
---
According to statistics from the major airlines operating at Malaga airport there is expected significant growth in both domestic and international flights. I thought it would be a good idea to do a review of interesting activities you can do during these months.
---
Temperature is already good enough to enjoy some of our natural attractions. What about swimming in a natural pool or hiking through a river with waterfalls? You can in Malaga.
---
Malaga has an enormous amount of places to visit, but surely a visit to a cemetery wouldn't even cross our minds during our stay...a cemetery isn't exactly a touristy place, and we generally wish not to have to visit one while we're alive...however, we'll find not one, but several cemeteries in Malaga that are well worth a visit as they're declared cultural value.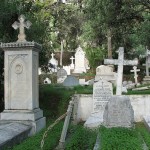 ---
Since 28th of March are available 100,000 tickets for Caminito del Rey (King's Path). There is a limit of 300.000 yearly visitors. Do you want to know more?
---
Have you ever visited Ardales or heared about this beautiful white village in Malaga? If not, you should read this post about one of the favourite villages for nature lovers. Wondering about what to see there? I will answer in the following lines.
---