Tag:
Fairs and festivals

- Page number 2
The popular festivities of Estepona are a mixture of traditions and activities for all ages. Do you want to know when the Estepona Main Fair or the San Isidro Fair starts? Know the dates of this year and some of the highlights of their programs.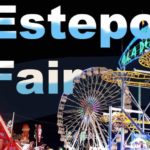 ---
With the aim of making known the customs, folklore and gastronomy, as well as the culture, history and tourist attractions of the inhabitants of this multicultural city, the Peoples' Fair project was launched in 1994. In recent years it has become one of the most important events, at regional, national and even international level. It takes place in the fairgrounds of Fuengirola and every year participate many countries, offering part of their culture and gastronomy. Want to know the news and when it is celebrated this year?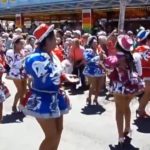 ---
This year is the new edition of the Weekend Beach Festival in Torre del Mar. A beach concerts festival that will take place on the shores of Velez-Malaga. Although there are still a few months left before the start of the festival, the official poster has already been presented with the artists who will have an appointment during the event with bands like Black Eyed Peas or The Original Wailers. Reservations are open for everyone.
---
Would you like to attend an entertainment festival? Gamepolis in Malaga brings us the latest news about video-games. There will be tournaments, conferences, live performances and even cosplay competitions with different prizes. Read more about this event, which will happen this weekend at the Trade Fair and Congress Center.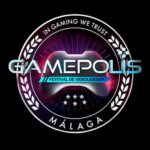 ---
Everything you need to know about the Fair of Jerez (also called the Horse Fair) in Cadiz. Why shouldn't you miss it and when it happens? I also explain how to get there by bus, train or car.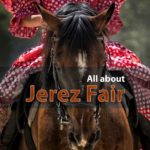 ---
If you are wondering about interesting activities to do during the month of May I bring you ideas. This is the month of spring in Cordoba, there are many colourful activities that I am sure you will find interesting. How about a battle of flowers, sounds good? Also, don't forget the popular Cordoba Fair that takes place late this month, an event you can't miss. Would you like to discover Cordoba in May?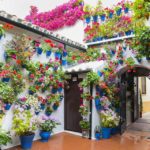 ---
Los Alamos Beach Festival is back once again this year with important news. Continue reading to know everything about this festival that brings the most representative artists of electronic music.
---
If you are in Malaga between Wednesday 6th and Friday 10th of December you can't miss the Feria Sabor a Malaga Fair that takes place this year in Paseo del Parque.
---
October in Malaga brings us a large number of fairs and festivals. The province has much more to offer beyond the summer months, as we proved with the recommended activities in September. Join us to discover what you can do during October in Malaga.
---
During the last weekend in October and November 1 takes place a classical tradition in Marbella and the villages of the Genal Valley and Serrania de Ronda: The Dia del Tostón. When is celebrated and where? All the details inside this article.
---