On Monday 21st of January the Moon will be dyed red during a total eclipse and will be visible from Malaga and the Costa del Sol. All you need to enjoy the show is a high and dark place next to a telescope. You will also be able to observe the Blood Moon with the naked eye from almost anywhere in the province.
The Red Moon or Blood Moon will begin before the sunset and could be visible from Malaga the morning on Monday 21st January.
What is the Red or Blood Moon?
You may already know the reason why the Moon takes on a reddish color tonight; it's not the first time we've seen the Red Moon in Malaga, but a brief explanation is always good.
This astronomical phenomenon called Blood Moon is produced when the Earth is between the Sun and the Moon. The Sun's rays give this colour to the satellite after passing through the atmosphere of our planet which separates the most intense colours from the spectrum.
This will be the longest lunar eclipse of the 21st century, don't miss it.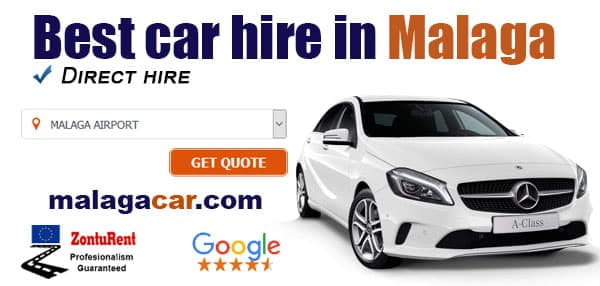 ';
From where to see the Blood Moon and the eclipse?
From Malaga you can see the Blood Moon already eclipsed; the duration of this phenomenon will be about 2 hours and will be at a fairly low elevation. It is advisable to be on the highest possible place, although it will be visible from anywhere with enough visibility.
One of the best places that comes to mind to enjoy the Blood Moon during the summer is the viewpoint of Monte Calamorro, for this you can use the Benalmadena Cable Car or go on foot. Every night in summer there is a planetarium from 10pm onwards; you can complete this special night by watching our firmament.
In addition to the Blood Moon, you will be able to see Mars with the naked eye. Just look for a bright and red spot in the sky.
Places from where enjoying a lunar eclipse in Malaga
The best as I mentioned before is a dark, elevated place. You will be able to see it also from a place at low altitude such as the beach.

Mount Calamorro viewpoint
Viewpoint at high altitude such as Mijas Pueblo or Malaga.
Online eclipse broadcast
If you want to enjoy this event from home you can do it through the website https://www.astrolab.es/, but if you are in Malaga, why not go somewhere to enjoy it?
Next Blood Moon or Lunar eclipse
The next lunar eclipse visible from Malaga will be on May 26, 2021 and we'll be here to tell you!
Comparte este artículo: