Summer is just around the corner! The fans of water parks can now enjoy a new season of games and slides at the water park Aqualand in Torremolinos which has two new facilities for adults and an area designed for children with various water games.
Aqualand attractions
The largest water park on the Costa del Sol offers more than 30 slides (of which 19 are for adults and 15 for children) in an area of 70,000 m2.
In addition the more daring can try the highest slide in Europe called Kamikaze and many other attractions.
Other water attractions:
Kamikaze: Do you ddare to try the highest slide in Europe?
Boomerang: 15 metre half pipe for two people.
Crazy Cones
Anaconda
Multipista: 8 tracks that end on a pool
Twister
Super Slalom
Crazy Race
Rapids: One of the popular attractions, there is always a big queue for this attraction simulating a river.
Black Hole: 12 metre slide ending on a pool.
Speed Racer: The latest attraction added in 2016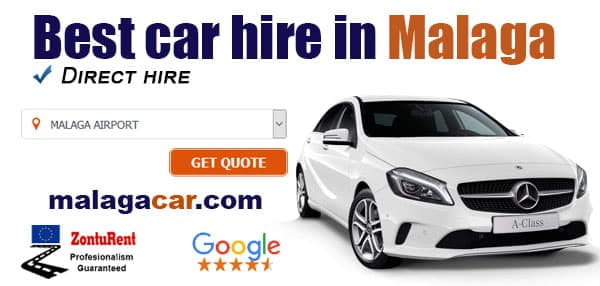 ';
Aqualand opening and prices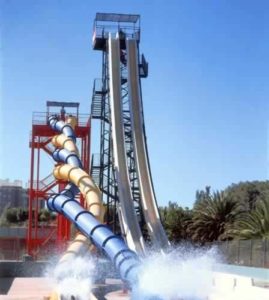 Aqualand Torremolinos is open from May 18th to October around 7th.
Opening hours are 11 am to 6 pm in May, June, September and October. 11 am to 7 pm in July and August.
There is a discount when paying for the ticket online. Travel agencies and some restaurants also use to offer a discount voucher for Aqualand in summer.
Adult ticket: 30€ and 26€ online
Child from 5 to 10 years old: 22€ and 18€ online
Toddlers between 3 and 4 years old: 12€ and 8€ online
Senior (older than 65 years old): 22€ and 18€ online
Packs for families and friends:
Family pack for 2 adults and 2 childs: 84€ only online
Friends pack for 4 adults: 100€ only online
Other services:
Fast Pass: For avoiding the most popular attractions queues you can pay a plus.
Sun Coast Summer Festival
In past years there was a special opening for welcoming the summer called Sun Coast Festival in Aqualand Torremolinos.
The event used to take place before the opening of the park and the price range was 24€ for the basic entrance, 34€ for vip ticket and 220€ for vip reservation.
UPDATE!! There will be no Sun Coast Summer Festival in 2019

The event moved to the bullring in Torremolinos during May, but there is still no date for this year.
How to get to Aqualand
On the motorway A-7 or the national road N-340
GPS: 36º 37′ 33.26″N 4º 30′ 29.28″W
More information at https://www.aqualand.es/torremolinos/en/
Comparte este artículo: