Time passes and in many cases we form a family or we plan to do so, children bring many joys to our lives and will be part of our future holidays and adventures. We must therefore be prepared to make their trip as good as possible, for this I have written this guide based on experience that aims to help anyone who wants to plan a trip with children, whether by plane, car or train. The longer the trip the more prepared we should be for it.
---
Around the year 200, when the Romans dominated Europe, travelling from Londinium (London) to Malaca (Malaga) took approximately 24 days over 3455 kilometres during the month of August. It was a very long journey mostly by sea bordering the coasts of France and Portugal. Want to know more about this adventure and how much did it cost comparing to actual times?
---
The transport companies adapt every summer to the increase in tourists. The bus from Malaga airport to Almuñecar is one of those that see its lines increase from 1 to 3 daily departures. Also included are stops at other important destinations on the eastern Costa del Sol such as Nerja, La Herradura or Rincón de la Victoria among others that I will detail below.
---
Are you coming for the first time and don´t know yet which is the best means of transportation from Malaga airport? In addition to using train and bus from the airport, many visitors either for the amount of luggage or comfort seek other transportation options. Let's have a look which is best for you:
---
From Sunday 15th has started the implementation of taxi meters with new rates for the use of public taxi in the town of Fuengirola, equalling prices with the municipalities of Mijas, Benalmadena and Torremolinos.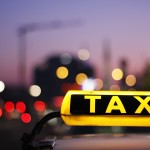 ---

Granada is known for having a great number of vigilance cameras and radars and bad traffic signs that aren't translated to English, so if you drive a car in Granada it's always highly recommendable to drive very carefully and paying special attention to the traffic signs. The fines for those who drive a rental car and commit any kind of traffic offense will reach them with a small extra charge as an administration fee. Continue reading to know the most common causes for fines, how to avoid them and how are processed by the rental agency, not only in Granada but in Spain.
---
In a time when connections between inland areas and the Costa del Sol are more important than ever, few people know that almost 100 years ago, a train ran between Coin and Malaga.
---
Experience using the bus and helpful information on the M-110 bus line linking the centre of Malaga with Torremolinos and Benalmadena.
---